A Nigerian man identified as Viktur Ugwueze has narrated how a man lost a job offer, because he wore the same cologne with his boss' ex-lover.
Sharing the story via Twitter, Viktur wrote,
"I went to FUTO to pick up some documents today. After the long day, I stopped over at Kilimanjaro to refill my Belle as man no be firewood. 5 mins into my lunch, I noticed a 2018 Honda park in front of the FF and two classy ladies in their late 30s stepped down the vehicle.
From their outfit and the way their skin glowed, you could easily say that they are well ranked in wherever they work. They got their meal and sat very close to where I was. One had a straight, not-so-happy face (MRS A)while the other wore a great smile (MRS B).
Just before they started eating , Mrs B asked Mrs A, "The first guy we interviewed today has a truckload of experience and is just the perfect fit for the opening, why did you dismiss him in less than 3 mins after guessing the name of his fragrance".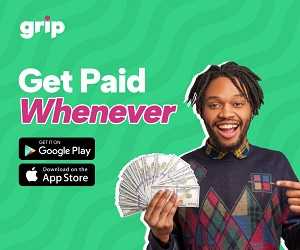 Omoooo Mrs A gave a response I least expected. She was like " this guy was wearing Tochukwu's cologne and this instantly made me sick in the stomach and brought back bitter memories ."
This gave me shivers Mehn. Imagine being qualified for a gig but not been selected because you wear same cologne with your employers ex.
When I left the FF, I left with a stomach filled with food and a mind filled with pity for the applicant."
https://twitter.com/itsViktur/status/1501274468660002834?t=KigxKEP_1gUSw_56MX2ytg&s=19