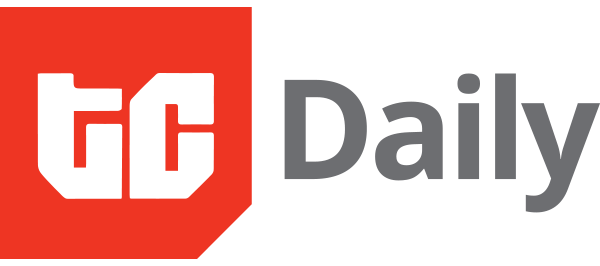 16 MAY, 2023

IN PARTNERSHIP WITH
Good morning ☀️
WhatsApp is doing everything it can to not give us an edit button.
In its latest announcement, it's releasing the Chat Lock feature which will allow users hide chats in a password or biometric-protected folder.
P.S A huge welcome to Mariam Muhammad who's joining the Newsletter team at TechCabal as Intern Reporter.
M-KOPA RAISES $250 MILLION
M-KOPA, a solar power provider and digital asset financing platform in Kenya, has announced one of the largest 2023 raises in Africa's tech ecosystem.
The platform just raised $250 million. This comes after almost a year after it closed a $75 million in equity funding round in March 2022.
In its latest round, Japanese-based trading house Sumitomo Corporation led with $36.5 million. Other investors including Blue Haven Initiative, Lightrock, Broadscale Group, Latitude, all took part in the equity round alongside Sumimoto.
Standard Bank Group, M-KOPA's strategic partner, facilitated the debt financing round which exceeded $200 million. Other lenders include IFC, Lion's Head Global Partners, FMO, British International Investment, Mirova SunFunder, and Nithio.
M-KOPAs primary business revolves around helping customers purchase products and services like smartphones, solar power systems, loans, and health insurance. They operate in Kenya, Uganda, Ghana, and Nigeria. M-KOPA's unique credit model allows individuals to make a small upfront payment for these products and then pay off the remaining amount through affordable installment payments. This not only makes the products more accessible but also helps customers establish a positive credit history over time.
Big picture: In an interview with Techcrunch, CEO of M-KOPA, Jesse Moore stated that the platform will now focus on electric motorcycles. "We're very excited about electric mobility and we're sure that in the next couple of decades, there will be a big switch in ownership where electric motorbikes will scale when there's financing to go with them," he said.
MONIEPOINT RANKED 2ND FASTEST-GROWING AFRICAN COMPANY
Moniepoint is Africa's second-fastest growing company, as shown in FTs latest report. We also processed 1 billion transactions worth $43 billion in Q1 alone. Read all about it here.
This is partner content.
AIRTEL AFRICA REPORTS A 5% PROFIT DECLINE
Airtel Africa's revenue has been on the rise, but unfortunately, its profit margin faced a 5% decline during the first quarter of this year. The telecom, while acknowledging this setback, points to the tough operating conditions and concerns about currency devaluation as the primary culprits.
How so? The telco's revenue grew by 11.5% to $5.25 million in Q1 2023, compared to $4.71 million in the same period in 2022. On the other hand, Airtel's profit after tax (PAT) for the period under review dropped by 0.6% to $750 million, compared to $755 million during the same period in 2022.
It wasn't just the money: Airtel Africa blames the devaluation of currencies in the countries they operate in for its lower financial performance. But that's not the only hurdle they've had to jump over in their quest for regional growth. Many subscribers got their SIM cards blocked because they haven't connected their National Identification Number (NIN).
Airtel Africa reported that as of March 2023, 6.4 million customers had submitted their NINs, while 3.5 million customers had completed the verification process and had their services restored. The company's financial statement revealed a revenue loss of $110 million during the reviewed period due to this crackdown, resulting in a slowdown of revenue growth by approximately 2.4% at the Group level.
ATTEND FINTECH WEEK LONDON
Fintech Week London 2023 is a five-day event that runs from June 19 to June 23, 2023, with a two-day flagship conference on June 19 and 20.
Tickets are now on sale and you can get 15% off when you register your spot here with the code: TechCabal2315.
This is partner content.
GRICD REBRANDS TO FIGORR
Nigerian startup Gricd has figured out a new name.
Yesterday, the company announced a rebrand that will see Gricd become Figorr. This comes after it raised $1.5 million in seed funding.
Figorr is experiencing a surge in demand for its solutions beyond Nigeria, prompting the company to embark on an expansion effort. This growth initiative comes after Figorr secured $1.5 million in seed funding, led by Atlantica Ventures and with the participation of VestedWorld, Jaza Rift Ventures, and Katapult VC on May 15, 2023. Figorr has also received grants amounting to $275,000 from different entities, including the Google Black Founders Fund, and Africa Business Heroes by Jack Ma Foundation.
More about Figorr: Figorr uses technology to offer internet of things- powered solutions that cater to businesses, particularly in the healthcare and agriculture sectors. Their solutions provide valuable information, including the location, humidity, and temperature of highly perishable products. By offering this vital visibility, Figorr helps entrepreneurs minimize losses resulting from inadequate monitoring and control of these products.
Figorr's solutions are presently being utilized in Ethiopia, Ghana, Kenya, South Africa, Tanzania, and Uganda, in addition to Nigeria. The company has recently expanded into the Kenyan market to capitalize on the flourishing agriculture sector in the country.
Per the CEO, the company plans to unveil a risk management platform by the end of this year. This platform will equip insurance companies with the necessary data to develop customized products for their customers.
THE WORLD WIDE WEB3
Bitcoin

$27,367

+ 1.53%

Ether

$1,826

+ 1.57%

BNB

$313

+ 0.74%

Cardano

$0.36

+ 0.17%


Name of the coin


Price of the coin


24-hour percentage change

Source:


CoinMarketCap



* Data as of 21:50 PM WAT, May 15, 2023.
Zimbabwe has repordtedly sold millions of its gold-backed digital token. CoinTelegraph reports that the Reserve Bank of Zimbabwe (RBV) has sold 14 billion Zimbabwean dollars' worth of gold-backed digital tokens —worth around $39 million.
OpenAI's CEO Sam Altman is closing in on $100 million in funding for Worldcoin crypto project. Financial Times reports that the fonder is planning to use iris-scanning technology to create a secure global cryptocurrency.
EXPERIENCE VIVA TECHNOLOGY
Book your pass to Europe's biggest Startup and Business event here.
This is partner content.
OPPORUNITIES

The SaaS Accelerator Program: Africa 2023 has opened applications for its accelerator programme to enable early startups in Africa to receive funding. Selected startups will receive up to $70,000 in funding. Apply by September 7.
Wise Guys SaaS Accelerator Program is looking to help SaaS startups level up through tailored guidance and support from world-class mentors and experts. Apply before September 7.
What else is happening in tech?

How did you like this newsletter? Leave us a review and stand to win a $50 gift card.
SHARE THIS NEWSLETTER ONLINE
Written by – Ngozi Chukwu & Mariam Muhammad
Edited by – Timi Odueso
Want more of TechCabal? Sign up for our insightful newsletters on the business and economy of tech in Africa.
P:S If you're often missing TC Daily in your inbox, check your Promotions folder and move any edition of TC Daily from "Promotions" to your "Main" or "Primary" folder and TC Daily will always come to you.