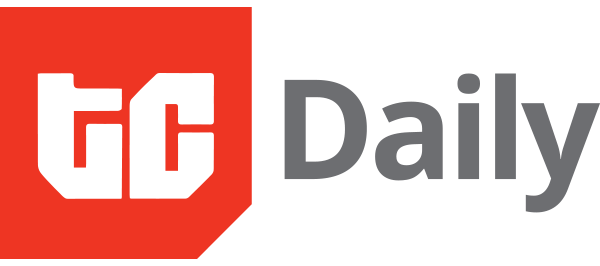 21 FEBRUARY, 2023

IN PARTNERSHIP WITH
Good morning 🌞
We're turning 10 this year—that's almost as old as doge, or Disney's Frozen.
As we mentioned earlier in the year, our new age will also bring critical upgrades to the stories we tell. To help us build these upgrades, we've put together a brilliant team.
Here's what you need to know about the faces behind Africa's most important tech publication.
CRYPTO MARKET: KENYA IN TALKS TO LEGALISE CRYPTO
Bitcoin

$24,959

+ 2.27%

Ether

$1,706

+ 1.42%

BNB

$315

– 0.10%

Solana

$26.08

+ 0.86%


Name of the coin


Price of the coin


24-hour percentage change

Source:


CoinMarketCap



* Data as of 04:40 AM WAT, February 21, 2023.
The Kenyan Senate Standing Committee on Information, Communication, and Technology is throwing its hat into the cryptocurrency ring!
According to TrendsKE, the committee, led by the Trans Nzoia Senator Allan Chesang, is in talks with the Central Bank of Kenya (CBK) to hash out policies related to digital currencies in Kenya.
How does the CBK feel about crypto?
Last year, the CBK governor reaffirmed the apex bank's anti-crypto stance and issued a stern warning against its use. A month later, the bank published a discussion paper on Central Bank Digital Currency (CBDC), highlighting the opportunities and risks presented by digital currencies in Kenya and welcoming the general public to comment on it. By December, Business Daily reported that five regulators, including the Central Bank of Kenya (CBK), Capital Markets Authority (CMA), Insurance Regulatory Authority (IRA), Retirement Benefits Authority (RBA), and the Sacco Societies Regulatory Authority (Sassra), have recommended the formation of a committee to formulate the regulations for digital assets and businesses in the sector.
Fast forward to now, the Kenyan Senate, led by Chesang, wants to keep the CBDC and cryptocurrency conversation going with the CBK.
Several African countries have announced preparation to create CBDCs; Nigeria has launched its own—e-naira; South Africa has recognised it as a legal financial asset; and the Central African Republic has made it a legal tender.
Will the CBK take a leap of faith and embrace both the CBDC and crypto wave?
BOLT TO INVEST $530 MILLION IN KENYA
Multinational ride-hailing company Bolt is doubling down on its Africa operations.
Yesterday, the company announced its intentions to invest €500 million ($530 million) in Africa over the next two years. This investment, according to Bolt, will create earning opportunities for 300,000 drivers across the continent.
$100 million goes to Kenya
The company also announced that it will invest Ksh13.4 billion ($100 million) in its Kenyan arm. The investment will see Bolt expand to more cities across Kenya. Already, Bolt operates across 16 locales in Kenya, including Nairobi, Meru, and Karatina.
Speaking on the announcement, Bolt Kenya country manager, Linda Ndung'u, said, "Bolt shall double down on increasing its footprint across Kenya by expanding its services into more cities and town centres. This will provide access to affordable and quality services to customers whilst providing earning opportunities for drivers in Kenya."
Are Bolt drivers earning though?
Companies like Bolt and Uber are providing "earning opportunities" for its Kenyan drivers, but the answer to whether these drivers are earning enough might be another story.
Just last week, ride-hailing drivers embarked on yet another strike in protest of high-commission fees held by these companies.
"They are charging 29% commission, way up from the NTSA capping of 18%. We have taxi-hailing apps in Kenya like Yego which hit the market recently, but their commission is as low as 12%. We have no issues so far with such companies," the drivers complained.
Already, Kenya has passed a regulation that caps commissions issued by ride-hailing companies at 18%, but the country is yet to enforce it. In October, the drivers also held strikes in protest against the slow implementation of the new law, but it appears little has been done about it.
SEND BY FLUTTERWAVE
Receive money from family and friends living abroad in minutes this holiday season with $end.
Visit send.flutterwave.com and do it now!
This is partner content.
CHINA BEATS TESLA TO NIGERIA'S LITHIUM
Image source: Gaston Brito Miserocchi/Getty Image
China has zoomed past Tesla on the race to Nigeria's lithium.
Remember when we told you that Nigeria rejected Tesla's proposal to purchase the country's pure lithium, preferring to partner with a mining company that would create jobs and build industries?
Well five months later, Kaduna, a state in northern Nigeria with significant lithium deposits, has chosen China's Ming Xin Mineral Separation Nig Ltd to build the country's first lithium-processing plant, with a plan to produce batteries for electric vehicles (EVs).
Per Rest of World, the plant will be built on 9.3 hectares of land, and will lay the foundation for Nigeria's battery-building ambitions.
Is lithium that important?
Yeah, lithium is hot cake at the moment.
We need it to save the world from climate change, but the global reserves of lithium are limited. Global lithium reserves can only churn out enough juice for about 2.5 billion EVs, but the International Energy Agency said we need to produce and use around two billion EVs and hybrids to reach net zero emissions by 2050. Asides from vehicles, phones, laptops, cameras, planes and trains also need batteries made with lithium.
Nigeria plans to leverage the domestic value-added process to the mineral and manufacture batteries for exports. This is part of a larger strategy to build sustainable infrastructure for lithium mining, with the hope of building battery factories and EVs in the country. Nigeria has seven other states with commercial quantities of lithium deposits, and Kaduna hopes that this 9.3 hectares plant will lay the foundation for building battery factories and EVs in the country.
A Chinese power move
For China which already controls 60% of the world's lithium processing, this is a move for more dominance. It also seems like Tesla may not have stood a chance against China in the first place as Nigeria is really financially indebted to China, which has also funded some of Nigeria's most significant infrastructure projects: the Abuja Light Rail project, four major airport expansions, and the National Public Security Communications System project.
META IS SELLING BLUE TICKS

Elon Musk has broken yet another record for being a trailblazer.
Months after Twitter announced that it's offering up verification marks for sale, Meta is following suit.
On Sunday, Meta CEO Mark Zuckerberg announced that the company is rolling out new paid verification subscription services across Facebook and Instagram. Meta Verified—as it's called—will allow users get verified blue ticks upon submission and confirmation of their government IDs. The service will cost $11.99 a month for web users, and $14.99 for iOS and Android users.
Much like Twitter, Meta's verification service was previously granted to high-ranking officials, politicians, journalists and the cast of well-loved pop icon show, Godzilla. Now, anyone who can pay and confirm their identities will be able to access the coveted blue tick.
Who will pay?
Before you laugh, or ask who will use Meta Verified, it's critical to understand that at 2.9 billion, Facebook is the social media platform with the most active monthly users. Instagram is fourth with 2 billion active users.
The platform has played critical roles in connectivity and communication with several government agencies employing it to keep their citizens informed. In fact, Facebook played important roles in several elections including the 2021 US General elections and the 2022 Kenyan elections.
It's got the numbers, and it's got the stance. What's left to see is if this will translate to revenue for the company.
OPPORTUNITIES

What else is happening in tech?

TELL YOUR FRIENDS ABOUT US