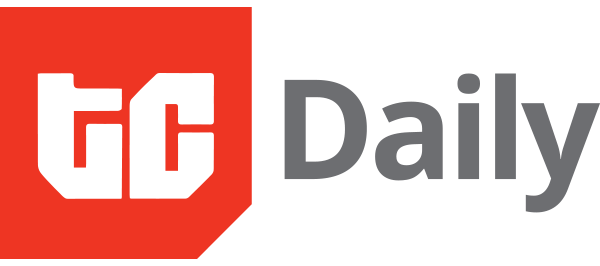 22 FEBRUARY, 2023

IN PARTNERSHIP WITH
Good morning 🌞
Guess who's ironing their voting pants?
The Nigerian elections are just two days away and everyone's counting down to D-day, even the TikTokers!
TikTok launched a Nigeria election hub weeks ago. The hub's got a timer ticking down to D-day, a polling unit locator, a fact-checker, a voting manual, and a bunch more juicy deets.
Here's how TechCabal reporter, Ngozi Chukwu, used the hub to find her polling unit!
CRYPTO MARKET
Bitcoin

$24,578

– 0.99%

Ether

$1,670

– 2.06%

BNB

$313

– 0.39%

Solana

$25.31

– 3.14%


Name of the coin


Price of the coin


24-hour percentage change

Source:


CoinMarketCap



* Data as of 21:30 PM WAT, February 21, 2023.
BOLT LAYS OFF 24% OF NIGERIAN STAFF
Days after pledging $530 million to creating jobs on the continent, ride-hailing platform Bolt has laid off 17 of its 70 employees in Nigeria.
The job cuts reportedly came as a surprise and affected mostly junior and mid-senior members of the operations team.
Why was it particularly surprising?
A few days ago, Bolt CEO Markus Villig pledged to invest $500 million in African operations to expand the platform and create opportunities for over 300,000 new drivers and couriers to join the platform in 2023.
Moreover, the company had told the employees that there would be an internal team restructuring and the creation of new roles and departments. Naturally, the employees were shocked to learn that 24% of the team would be laid off due to redundancies. Sources confirmed that the layoffs were indeed not performance-based.
Bolt's severance terms include one month's pay, three months of health insurance, and in some cases, leave allowance.
SEND BY FLUTTERWAVE
Receive money from family and friends living abroad in minutes this holiday season with $end.
Visit send.flutterwave.com and do it now!
This is partner content.
KENYA TO BAN SALE OF NON-IPV6 DEVICES THIS YEAR
Kenya's Communications Authority (CA) has announced its IPv4 to IPv6 migration strategy, and it's the technical equivalent of a bouncer checking IDs at the door.
Sidebar: An IP (Internet Protocol) is like the highway for devices to communicate with each other on a network. IPv4 has been holding it down since 1983, but with the growing number of devices out there, it's starting to hit some traffic. IPv6 is the bigger, better highway that's here to save the day. While IPv4 uses 32-bit addresses, IPv6 uses 128-bit addresses, providing more space for devices to have their own unique addresses. IPv4 has a limit of 4.3 billion unique addresses, but with IPv6, we're talking about approximately 3.4 x 1028 unique addresses. That means every single device can have its own unique address.
However, the uptake of IPv6 has been slow. IPv6 adoption rates for Kenya are reportedly under 8%, Uganda at 0.3 %, Tanzania at 0.11%, Rwanda at 6.34 %, and Burundi and South Sudan at 0%. Per Techweez, Kenya's CA is taking regulatory measures to change the tides such as banning the sale of mobile phones, computers, printers, and scanners that don't have IPv6 capability from July 2023. That means no more devices with old-school IPv4 addresses will be sold, including mobile phones, computers, printers, and scanners.
According to the CA, if more Kenyans don't hop on the IPv6 train, the ICT sector will experience slow internet speeds and delayed tech advances.
SONATEL FALLS VICTIM TO $200,000 HACK

Senegalese telco leader Sonatel, recently, discovered a hack in its systems that cost it CFA143 million ($200,000).
According to Africa Cybersecurity Magazine, infamous hacker Massa Diouf infiltrated the company's system and transferred amounts totalling $200,000 via mobile money app Andadoo.
Sonatel discovered the hack in January of this year and initiated an internal audit that led to the discovery of Diouf's hacks.
The investigation also led the company to Orange money reseller Oulimata Diagne to whom Diouf had reportedly transferred the money. Upon her arrest, Diagne denied collaborating with Diouf to defraud Sonatel, but confessed to helping him resell the currency.
At this moment, it is unclear whether Diouf has been apprehended.
In more fraud and hacking news: In anglophone West Africa, the Nigeria Data Protection Bureau (NDPB) is probing two banks—Zenith and Guaranty Trust Bank—for allegations of data breach. According to the NDBP, Nigerian banks haven't taken data protection as seriously as they should with the Nigeria Inter-Bank Settlement System (NIBSS) suffering 46,126 attacks by hackers within nine months—91% of which were successful.
RWANDA PLANS TO CONNECT 3,000 SCHOOLS TO THE INTERNET

According to Paula Ingabire, Rwanda's Minister for ICT and Innovation, the country plans to connect 3,000 schools to the internet by 2024.
The project will be financed by the China Exim Bank and the World Bank.
An urgent problem to solve
According to Ingabire, 41%—about 3,000—of Rwanda's 6,756 schools are not connected to the internet.
The Rwandan government plans to connect all the remaining schools to the internet under the Smart Education Project.
With over 3.54 million internet users, Rwanda's internet penetration stands at 31% as per 2020 figures, much lower than Morocco's 84% or South Africa's 68%. This project should improve that number, and see more Rwandans gaining access to the internet.
EVENT: AUSTINSPIRE BUSINESS INCUBATION CENTRE

The AUSTInspire Business Incubation Centre in collaboration with @cchubnigeria is bringing innovation to the African University of Science and Technology through an AfDB-funded project.
As it officially opens the doors to the innovation ecosystem, the Centre looks forward to driving innovation and supporting startups in Africa.
Join the launch by 10 AM (WAT) today, Wednesday, February 22, at the NNPC hall, African University of Science and Technology (AUST) in Abuja, Nigeria.
For more information please call Joy Sani on +234 901 936 3183.
OPPORTUNITIES

What else is happening in tech?

SIGN UP FOR ENTERING TECH
Interested in getting tech career resources and insights?.
Then sign up for Entering Tech to get started!
This is partner content.
TELL YOUR FRIENDS ABOUT US