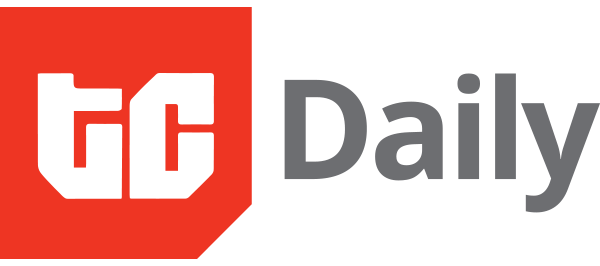 20 APRIL, 2023

IN PARTNERSHIP WITH
Happy pre-Friday 🌙
If you're in meetings a lot, we've got good news.
Google has launched a new feature that will allow users turn off individual video feeds. If you're in a meeting with your team, you'll be able to choose whose face you want to see and whose is too annoying distracting.
For African users, this means we'll be able to connect better to Google Meet, which requires better networks and more data if videos are turned on.
COPIA GLOBAL GOES DOMESTIC
More African startups are feeling the heat of the global economic downturn.
After two years of operation, Kenyan e-commerce company Copia Global yesterday announced that it was shutting down its Ugandan arm and doubling down on its Kenya operations.
Providing clarification about the decision to leave Uganda, CEO Tim Steel said, "This is the right move for Copia, given the market environment." He says Copia will work hard to reach the point where it can "restart our Pan African plan".
"By focusing our resources on our Kenyan business, we can assure short-term profitability and long-term success. This means pausing our international expansion plans, including suspending our Ugandan operation," Steel added.
Layoffs included: Over 350 staff will be impacted by Copia's decision, but the company says it has provided them with severance packages.
Zoom out: This move comes a year after the company raised $50 million to ramp up its expansion into Africa. So far, since its founding in 2012, Copia has raised $106 million across seven funding rounds.
WORK WITH MONIEPOINT
At Moniepoint, we're creating the best workplace for global talent using the 4M framework- Meaning, Membership, Mastery and Money. This isn't an ad designed to convince you to join us, but it has all the reasons why you should. Watch it here.
This is partner content.
META LAYS OFF 4,000 EMPLOYEES
It's layoffs upon layoffs at Meta.
After laying off 11,000 employees in November 2022, Meta, the parent company of the renowned social media platform Facebook, laid off approximately 4,000 employees yesterday. The downsizing affected technical teams working on Facebook, Instagram, Reality Labs, and WhatsApp.
It remains unclear which African countries were affected by yesterday's layoff, but the company has offices in South Africa and Nigeria, where some of its engineers work. Lori Goler, Meta's head of people, mentioned in the memo about the layoff that "some countries will not be impacted" but did not specify further.
More layoff anxiety: The memo mentioned that the notice of layoff would be communicated via email, so the employees were left in a state of uncertainty, anxiously waiting to possibly receive layoff notifications between 12 and 1 PM WAT yesterday, Wednesday. However, the uncertainty does not end here, as Meta has also planned another round of cuts for May, which will impact the business side of the company.
FLUTTERWAVE TO SET UP HEADQUARTERS IN KENYA
Flutterwave is moving on from the legal drama in Kenya but not moving out.
Per Techweez, the company has set up shop in Nairobi, Kenya, where it plans to set up its East African HQ. This is an interesting move considering the hard times the company went through in the country,
Flutterwave's past troubles: The fintech was previously and allegedly accused of taking part in money laundering activities in Kenya. The country's Ethics and Anti-Corruption Commission (EACC) shut down several of its bank accounts in the country, freezing over $52 million of Flutterwave's funds. The case was dropped only a couple of weeks ago.
The unicorn's dreams of getting payment services from the Central Bank of Kenya were dashed! But hey, with plans to open a regional office in Nairobi, it might happen soon.
Good news in other countries: The fintech industry seems to be on a roll, after recently scoring two licences to expand to Rwanda. Flutterwave is now a fully licensed payments firm in Rwanda, having secured an Electronic Money Issuer licence that allows customers to access payment instruments and services, such as money deposits and withdrawals, electronic transfers, as well as outbound and inbound remittance services, to more than 13 million people in Rwanda.
EXPLORE FINTECH WITH TEMPLARS
Join African law firm TEMPLARS and international law firm Clifford Chance for their tech roundtable Perspectives on Fintech in Nigeria. Explore the latest fintech trends with global investors, policymakers, and leaders.
Register now for insightful discussions and networking.
This is partner content.
SOUTH AFRICA LEADS IN CYBERCRIME
A new report by Interpol has revealed that South Africa is at the heart of cybercrime in Africa.
In 2022, the country had 230 million threat detections, a far cry from second place Morocco's 71 million. South Africa also reportedly has the third highest number of cybercrime victims worldwide, at a cost of R2.2 billion ($121 million) a year.
Email scams and ransomware: Of the 230 million detected threats in the country, 219 million were e-mail-related threats. South Africa also had the highest targeted ransomware and business email compromise (BEC) attempts.
According to the report, South Africa was also the country most heavily affected by targeted ransomware in the first quarter of 2021, with a variety of families such as Crysis, Nefilim, Ryuk, Clop, and Conti ransomware noted in the attacks. Egypt was the next hardest-hit country with a similar profile of targeted ransomware detection, while Tunisia was the third most affected country.
Leading crypto crime: The report also highlights how South Africans have fallen victim to some of the world's largest cryptocurrency frauds. In 2021, Africrypt scammed investors of about $3.6 billion of bitcoin. Later on in the same year, South African Mirror Trading International (MTI) defrauded hundreds of thousands of people of about $589 million.
Is SA fighting? Last month, the South African government called for global cooperation to aid its fight against cybercrime. Earlier in January, South Africa was also a subject of a draft resolution at the 146th Assembly of the Inter-Parliamentary Union in Bahrain which calls for a global intervention for the development of effective cybersecurity frameworks.
THE WORLD WIDE WEB3
Bitcoin

$28,768

– 4.76%

Ether

$1,941

– 7.22%

BNB

$323

– 5.46%

Cardano

$0.41

– 4.73%


Name of the coin


Price of the coin


24-hour percentage change

Source:


CoinMarketCap



* Data as of 04:00 AM WAT, April 20, 2023.
OPPORTUNITIES

What else is happening in tech?

SHARE THIS NEWSLETTER ONLINE
Written by – Timi Odueso & Ngozi Chukwu
Edited by – Kelechi Njoku
Want more of TechCabal? Sign up for our insightful newsletters on the business and economy of tech in Africa.
P:S If you're often missing TC Daily in your inbox, check your Promotions folder and move any edition of TC Daily from "Promotions" to your "Main" or "Primary" folder and TC Daily will always come to you.