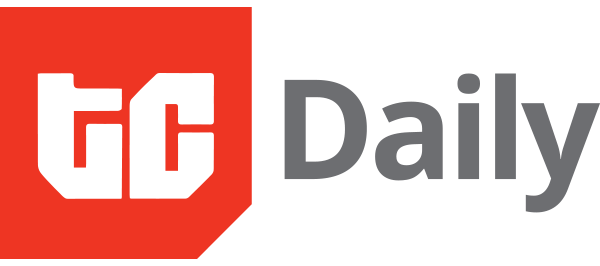 18 APRIL, 2023

IN PARTNERSHIP WITH
Good morning ☀️
It's been two weeks since the launch of The Super Mario Bros movie and the movie has already grossed $700 million against its $100 million budget.
It's dominating box offices across the globe and is already the most successful film of 2023.
Who's investing in telling African stories via animation?
FLUIDCOINS TO REMIT TO INVESTORS
Fluidcoins is going to let the money flow to its investors.
This week, TechCabal—yes, us—confirmed that investors in the recently-acquired crypto company were offered some portion of their initial investment.
Downstream memory lane: In February, Barbados- and Seychelles-registered company Blockfinex acquired a 100% stake in Fluidcoins for an undisclosed amount.
At the time, it was unclear whether Fluidcoins—which had raised $180,000 from investors in 2021—had informed its investors about the sale.
Now, sources close to the case confirmed that new conversations were held with Fluidcoins and Bitfinex after the sale. It is unclear what the details of those conversations were, but we now know that they involved talks where investors were offered some returns, as opposed to walking away with nothing. We can also confirm that at least one investor accepted the offer.
Zoom out: In case you're wondering, yes, investing in startups is sorta like gambling. The only difference is that investors get to spend years or even decades anticipating a win 😬. While it may seem dire, Fluidcoins' news is the better alternative for many investors who are now pushing for more founders to keep investors better informed.
WORK WITH MONIEPOINT
At Moniepoint, we're creating the best workplace for global talent using the 4M framework- Meaning, Membership, Mastery and Money. This isn't an ad designed to convince you to join us, but it has all the reasons why you should. Watch it here.
This is partner content.
NIGERIAN RIDE-HAILING DRIVERS THREATEN STRIKE
Bolt and Uber drivers in Nigeria are taking a strong stance against ride-hailing companies.
What's up? The Amalgamated Union of App-based Transport Workers of Nigeria (AUATWON)—the union for ride-hailing drivers—is threatening to protest against a plot that will see the union's licence revoked.
The first ride-hailing union: In December 2022, Nigeria approved the very first African app-based trade union for drivers. With the approval of the Federal Ministry of Labour, AUATWON can negotiate the terms and conditions of drivers working for app-based ride-hailing companies like Uber and Bolt.
This means that these companies can no longer make decisions without consulting the drivers via the Union. Across Africa, drivers of ride-hailing apps have held several strikes and protests after Bolt and Uber implemented harsh changes like increased commission fees and higher penalties.
Big tech isn't happy: The ride-hailing companies aren't too happy about their inability to drive unilateral decisions. Per AUATWON, these companies are lobbying the Nigerian Ministry of Labour to get the union's licence revoked.
Both Uber and Bolt are proffering the same argument they've brought in courts across the world: that their drivers are not employees, but contractors and as such, have no right to protest, unionise, or strike.
A long road ahead: This line of reasoning has failed Uber in the UK where a court, in 2021, ruled that its drivers are in fact employees and not contractors. In the US though, an appeal court recently ruled that ride-hailing drivers are contractors. In South Africa and Kenya, Uber is also facing more lawsuits from drivers who clamour against the independent contractor status these ride-hailing companies have ascribed to them.
SOUTH AFRICA TO SPEND $44 MILLION ON DIGITAL SKILLS TRAINING
South Africa's president, Cyril Ramaphosa, has announced that the country will spend R800 million ($44 million) on digital skills training for unemployed youth in the country. My Broadband reports that the training package will be provided through the National Skills Fund.
A $10 billion pledge: According to the president, this is one of several investments the country's digital economy has seen in the past five years. Just recently, companies coughed up an R81 billion ($4.4 billion) pledge at the South Africa Investment Conference (SAIC) to boost the country's tech and digital projects.
SAIC has been a money magnet since its inception, pulling in a total of R200 billion ($10.9 billion) for ICT alone! It's like a digital gold rush, with commitments flowing into the data, telecoms, mining, manufacturing, energy, property, logistics, and even food and beverage sectors.
The president wants to enable South Africans to use their skills to take advantage of employment and economic opportunities in the country's growing digital economy.
SA APPROVES $69-BILLION ACQUISITION OF ACTIVISION BLIZZARD
South Africa is about to see its biggest tech deal ever.
South Africa's competition regulator, the Competition Commission, has approved Microsoft's $69 billion acquisition of videogame player Activision Blizzard. Activision's biggest franchise is Call of Duty, a shooter for PCs and gaming consoles, including Microsoft's own Xbox and the rival PlayStation from Sony.
However, since Microsoft first announced the acquisition last January, it has struggled to convince regulators to approve the transaction.
No competition: In South Africa, there was a concern that Microsoft might push out the competition, including Sony and Nintendo, by restricting the game to its own console. But the Competition Commission has determined that the proposed merger is unlikely to result in that, as the merging parties have promised to keep supplying Call of Duty games to other consoles.
Although South Africa is its biggest gaming market, it seems unlikely that a decision by South Africa to block the transaction can derail it. This is a small victory for Microsoft, which faces scrutiny from other regulators like the UK's Competition and Markets Authority, which has launched a detailed probe into the deal.
THE WORLD WIDE WEB3
Bitcoin

$29,552

– 1.34%

Ether

$2,086

– 0.45%

BNB

$343

– 0.93%

Cardano

$0.43

– 1.29%


Name of the coin


Price of the coin


24-hour percentage change

Source:


CoinMarketCap



* Data as of 06:30 AM WAT, April 18, 2023.
A draft of US's stablecoin bill is finally showing the difference between stablecoins and central bank digital currencies (CBDCs). Per CoinDesk, if the bill becomes law, "endogenously collateralised" stablecoins would be unlawful to issue, create or originate for two years.
Ex-US president Donald Trump may have earned up to $1 million in NFT sales. CoinDesk reports that the politician's arraignment caused a spike in interest in his NFT sales.
EVENT: THE ANNUAL FILM MISCHIEF (TAFM)
The Annual Film Mischief (TAFM) will return for its second pan-African edition from April 27 to April 30, 2023, with physical screenings in Lagos, Abuja and Accra.
This year's theme is #ShootTheCulture, a call to action to tell stories that reflect and celebrate our uniqueness in an innovative and global way.
TAFM will also continue its virtual tradition and dedicate one day for virtual screenings and mischief sessions/discussions with industry professionals on very interesting topics.
The festival is free for all to attend. Register here.
OPPORTUNITIES

What else is happening in tech?

SHARE THIS NEWSLETTER ONLINE
Written by – Timi Odueso & Ngozi Chukwu
Edited by – Kelechi Njoku
Want more of TechCabal? Sign up for our insightful newsletters on the business and economy of tech in Africa.
P:S If you're often missing TC Daily in your inbox, check your Promotions folder and move any edition of TC Daily from "Promotions" to your "Main" or "Primary" folder and TC Daily will always come to you.