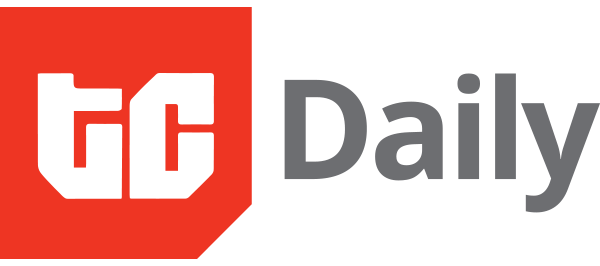 23 MAY, 2023

IN PARTNERSHIP WITH
Good morning ☀️
Miracles do happen!
WhatsApp has announced that it's launching an edit button to help users fix their silly typos and mistimed "I love you" texts. The feature, which is already rolling out to users globally, will allow you to edit any message for up to 15 minutes after it's been sent.
IMF SAYS NIGERIA'S E-NAIRA IS FAILING

Nigeria's digital currency is a bust.
Yesterday, the International Monetary Fund (IMF) revealed that 98.5% of e-naira wallets have not been used even once, two years after its launch.
According to the IMF, the total number of retail e-naira wallets amounted to about 860,000, which is equivalent to just 0.8% of Nigeria's active bank accounts.
The digital currency, which CBN governor Godwin Emeifele said would grow the GDP by $29 billion and improve financial inclusion, hasn't seen much inclusion in the financial habits of Nigerians as a large number of the population has complained about it being impractical and not having any relevant use cases different from already existing stores of value.
There are about 14 million wallets in existence, with over ₦500 million worth of e-naira ($1.21 million) already minted. The numbers by the IMF show that only about 1.5% of downloaded wallets have been used, with the average value per transaction being ₦63,000.
Finding the right strategy: The IMF has shared that these low adoption rates can only be broken by a coordinated policy drive to break it. "The e-naira's potential in financial inclusion requires a strategy to set the right relationship with mobile money, given the former's potential to either complement or substitute the latter," the institution said.
Nigeria was the first African country to launch an official digital currency, which came after the central bank banned all crypto activities in the country, propping the e-naira as an alternative.
CBN blames banks: So far, the CBN has partly blamed banks for the low adoption rates, claiming that traditional banks are apathetic as they do not want Nigerians to abandon their bank accounts for e-naira wallets.
MONIEPOINT RANKED 2ND FASTEST-GROWING AFRICAN COMPANY
Moniepoint is Africa's second-fastest growing company, as shown in FTs latest report. We also processed 1 billion transactions worth $43 billion in Q1 alone. Read all about it here.
This is partner content.
SABI SECURES $38 MILLION SERIES B
Sabi, a Lagos-based B2B e-commerce startup, has raised $38 million in Series B funding at a valuation of $300 million.
Per Crunchbase, the e-commerce startup has raised over $66 million in funding since it started in 2020.
It earlier raised $20 million in 2022, a funding round led by Norrsken. Its latest round was led by Frankfurt-based investor CommerzVentures, Stockholm-based growth-stage investor Norrsken22, US-based growth-stage funds Fluent Ventures and Proof VC and pan-African early-stage investors CRE Venture Capital and Janngo Capital.
Sabi will use the funds to fuel its expansion plans into other markets, including Tanzania and Malawi, the Democratic Republic of Congo (DRC), and francophone West Africa, according to people familiar with the situation.
Backstory: B2B e-commerce startups were flush with funds for most of 2021 and early 2022. Most of the funds were used to pursue discount and incentive-driven growth. However, with the global economic downturn, this method has failed for most startups.
Sabi was an exception to this trend. Despite being in business for two and a half years, the company is doing extremely well, producing astounding growth rates.
Winning with numbers: Sabi executives shared with Techcrunch that the startup had onboarded over 175,000 merchants on its network. For context, Wasoko, a leading B2B e-commerce startup, noted that it had 50,000 active merchants.
The company says its growth strategy sets it apart from other companies in the industry and has helped it continue on a sustainable path despite difficult market conditions.
NOW READ THIS FROM TECHCABAL
The Next Wave: What has $15 billion of investments in African startups taught investors?
Six key benefits of buying from the South African iStore Pre-owned.
BOLT OPENS ENGAGEMENT OFFICE IN KENYA
Estonian e-taxi company Bolt has opened its first African driver engagement centre in Nairobi.
The office aims to cater to the concerns expressed by driver partners who previously lacked a physical location to report their challenges. In the past, problems were resolved through email communication with teams located outside Kenya.
The driver engagement centre, situated in the Westlands region, will be accessible by appointment, ensuring smooth and efficient management of driver concerns. It also brings a bunch of cool perks for drivers, like better support, easier communication, training opportunities, building a driver community, fixing problems, showing driver appreciation, and creating a positive image.
A needed development: Across the continent, ride-hailing drivers have levied several complaints about their working conditions. In Kenya, Bolt drivers have embarked on several strikes to protest high commission rates and slow implementation of driver-friendly regulations. This new centre is geared towards solving these complaints and ensuring user satisfaction all-round.
FUNDRAISING, EXPANSION AND EXIT
Endeavor Nigeria Entrepreneurs and co-founders of Daystar Power, Jasper Graf von Hardenberg and Christian Wessels have built a successful business that Royal Dutch Shell acquired.
On Thursday, May 25 at 1:00 pm WAT, Jasper will provide valuable insights for entrepreneurs in the Journey To Scale webinar.
This is partner content.
META HIT WITH $1.3 BILLION FINE
Another month, another fine for Meta.
This week, European Union regulators imposed a €1.2 billion ($1.3 billion) fine on the tech behemoth for breaching privacy laws through data transfer.
The European Data Protection Board announced the largest General Data Protection Regulation (GDPR) fine in a statement on Monday and also gave Meta a deadline to stop shipping users' data to the US after regulators said it failed to protect personal information from the American security services.
There's more: Meta has also been ordered to cease the processing of personal data of European users in the United States within six months.
The company swiftly released a blog post in response to the suspension order, confirming its plans to appeal the fine and describing it as "unjustified and unnecessary". Meta also sought to attribute the issue to a conflict between EU and US law rather than acknowledging any shortcomings in its own privacy practices.
Per Meta, "There is no immediate disruption to Facebook because the decision includes implementation periods that run until later this year. We intend to appeal both the decision's substance and its orders including the fine, and will seek a stay through the courts to pause the implementation deadlines."
Prior to Monday's ruling, Ireland's Data Protection Commission had fined Meta almost $1 billion for alleged GDPR violations since late 2021. However, in this instance, the commission decided against fining Meta, stating that it would be an excessive response and not "proportionate" to the infringement.
THE WORLD WIDE WEB3
Bitcoin

$26,845

– 0.24%

Ether

$1,817

+ 0.49%

BNB

$310

+ 0.48%

Cardano

$0.36

+ 2.11%


Name of the coin


Price of the coin


24-hour percentage change

Source:


CoinMarketCap



* Data as of 20:50 PM WAT, May 22, 2023.
Yesterday was Bitcoin Pizza Day! All over the world, enthusiasts and supporters of cryptocurrency bitcoin organised events, meetups, and shared stories and memes to commemorate the first documented real-world transaction using bitcoin. On May 22, 2010, Laszlo Hanyecz, a programmer from Florida, made history by successfully completing a transaction in which he purchased two Papa John's pizzas for 10,000 bitcoins.
Bitcoin Pizza Day has since become a symbolic event in the global cryptocurrency community. It serves as a reminder of Bitcoin's humble beginnings, the evolution of cryptocurrencies and their increasing acceptance in the wider financial world.
Here is a list of 10 crypto communities in Africa that are keeping the Bitcoin spirit alive.
EXPERIENCE VIVA TECHNOLOGY
Book your pass to Europe's biggest Startup and Business event here.
This is partner content.
EVENT: THE MOONSHOT CONFERENCE
This is Moonshot by TechCabal.
MoonShot is a conference that will bring together Africa's tech ecosystem to network, collaborate, share insights and celebrate innovation on the continent.
Click here to join the waiting list to get more news and updates about this conference.
OPPORTUNITIES

What else is happening in tech?

SHARE THIS NEWSLETTER ONLINE
Written by – Mariam Muhammad, Faith Omoniyi & Hannatu Asheloge
Edited by – Kelechi Njoku
Want more of TechCabal? Sign up for our insightful newsletters on the business and economy of tech in Africa.
P:S If you're often missing TC Daily in your inbox, check your Promotions folder and move any edition of TC Daily from "Promotions" to your "Main" or "Primary" folder and TC Daily will always come to you.