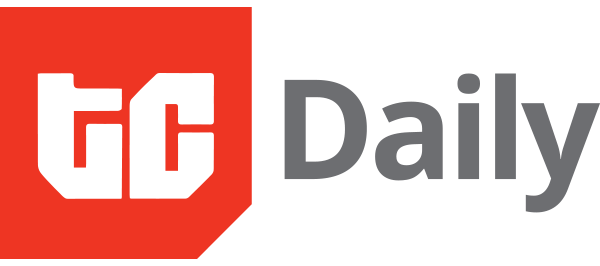 11 MAY, 2023

IN PARTNERSHIP WITH
Happy pre-Friday ☀️
Chief Twit Elon Musk is bringing voice and video chat to Twitter.
Yesterday, the CEO announced that the platform will, in coming months, allow people to connect over voice and video in the DMs.
Soon, users won't have to worry about getting ratioed over several days when they can simply get ratioed live and move on. 👍🏿
FINTECHS FIGHT FRAUD

In April, Nigerian fintechs like Payday and Eversend disabled their virtual dollar cards. The reason? Well, service provider Mastercard isn't too happy with the increase in chargebacks in Nigeria.
This comes about 10 months after several other fintechs, including Flutterwave's Barter, also shut down their virtual USD cards. At the time, the problem was with Union54, a Zambian startup with an API that lets other fintechs issue virtual cards. In March 2023, Union54 revealed to TechCrunch that it had shut down its API because it had detected over $1.2 billion worth of attempted chargeback fraud.
Side bar: Chargeback is where customers contact banks for refunds for items they claim they didn't buy, transactions that failed, or transactions they didn't make. Several bad agents use chargebacks to defraud financial companies.
Customers will pay: In the past, many African fintechs have borne the cost of chargebacks instead of charging the users, like many in other regions. Since Mastercard's latest hassle, though, some fintechs are now instituting decline fees to reduce chargeback fraud.
Chipper Cash, for example, recently introduced a ₦500 ($1.09) fee for transactions declined due to insufficient funds while Bitmob will charge $0.5.
Not everyone is happy: Since Chipper's announcement, several users have taken to social media to express their displeasure with the new decline fees being adopted by fintechs, with many stating that all the new policy will deter is adoption of fintech apps and not fraud.
MONIEPOINT RANKED 2ND FASTEST-GROWING AFRICAN COMPANY
Moniepoint is Africa's second-fastest growing company, as shown in FTs latest report. We also processed 1 billion transactions worth $43 billion in Q1 alone. Read all about it here.
This is partner content.
AIRTEL LAUNCHES ITS API IN UGANDA
Airtel wants to cash in on the growing cashless economy in Uganda.
According to Techweez, Airtel Uganda officially launched its Open Application Programming Interface (API) for its payment products in Uganda, yesterday.
In March last year, Monitor reported that the value of the internet and mobile banking rose by 82.8% and 146.1%, respectively, while mobile money rose by 46.5% to UGX145.6 trillion ($31.9 billion)
Side bar: An API—application programming interface—is an intermediary between two software applications that allows them to talk to each other. Merchants will be able to use Airtel Money as a payment or remittance option on apps that have integrated the API.
Airtel is not the only one: There are other telcos that are also in the API business. This includes MTN, which has previously launched an API marketplace called Chenosis. It offers a range of APIs for telecommunications, e-health, e-government, Internet of Things, fintech, e-commerce, identity and authentication, payments and collections, and locations.
Well, if you are a developer or business interested in Airtel's API, you can access it here.
ATTEND THE AFRICA SOFT POWER SUMMIT
The Africa Soft Power Summit—the premier convening for Africa's creative and tech industries, as well as women's leadership, hosted in Africa but focused on growth for the whole world—is returning to Kigali, Rwanda from May 23–27! Learn more.
This is partner content.
NBC LOSES RIGHT TO FINE STATIONS
The Nigerian Broadcast Commission (NBC) is in a bit of a pickle.
Yesterday, a Nigerian Federal High Court ruled that the NBC doesn't actually have the power to punish broadcast stations with sanctions. For years, the NBC has been slapping hefty fines on broadcast stations left and right, based on the Nigeria Broadcasting Code, a set of subsidiary laws. On March 1, 2019, they imposed a ₦500,000 ($1,086) fine on 45 broadcast stations, (across TV and radio).
According to the NBC, they violated the broadcasting codes during the 2019 general election. However, the Incorporated Trustees of Media Rights Agenda took the NBC to court, demanding that the fine be invalidated. They argued that the fine was a violation of natural justice.
Was it truly a violation? In a dramatic twist, Justice James Omotosho, the judge, denounced the actions of the National Broadcasting Commission (NBC) as a display of oppressive and excessive power. He went even further, asserting that the NBC Code, which grants the commission the authority to impose sanctions, directly conflicted with Section 6 of the Constitution. As the judge emphasised, this section vests judicial power solely in the court of law.
Not stopping there, Omotosho made it clear that the NBC, being neither the police nor a judicial body, had no business launching investigations and doling out criminal penalties to the accused.
So what happens now? We can't speak for the NBC, but the judge has declared that none of the 45 sanctioned media houses need to pay a dime of the fine the NBC fined them.
THE WORLD WIDE WEB3
Bitcoin

$27,431

– 0.88%

Ether

$1,827

– 0.95%

BNB

$312

– 0.42%

Cardano

$0.36

– 0.11%


Name of the coin


Price of the coin


24-hour percentage change

Source:


CoinMarketCap



* Data as of 05:40 AM WAT, May 11, 2023.
OPPORTUNITIES

What else is happening in tech?

SHARE THIS NEWSLETTER ONLINE
Written by – Timi Odueso & Ngozi Chukwu
Edited by – Kelechi Njoku
Want more of TechCabal? Sign up for our insightful newsletters on the business and economy of tech in Africa.
P:S If you're often missing TC Daily in your inbox, check your Promotions folder and move any edition of TC Daily from "Promotions" to your "Main" or "Primary" folder and TC Daily will always come to you.