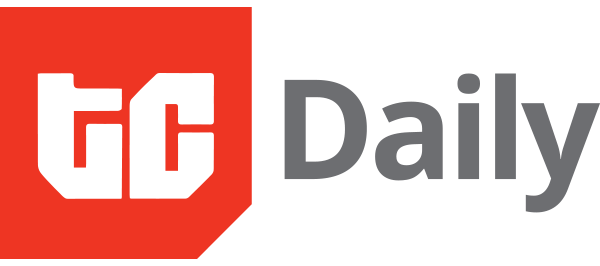 6 APRIL, 2023

IN PARTNERSHIP WITH
Happy pre-Friday 🎉
Some reality TV shows may be scripted, but what happens after the episode airs are plots no one charts.
This is the case for participants on Lions' Den, the Nigerian version of Dragon's Den—a show where entrepreneurs give three-minute pitches to investors.
Some of the pitchers whose businesses get investment offers on the show have revealed that getting the promised investment after the cameras stop rolling is near impossible. Investors, on the other hand, claim that due diligence on some of these businesses reveals that some aren't worth their weight.
So what makes a winning pitch? And which businesses do investors consider entrepreneurial catfishing? In this article, reporters Caleb Nnamani, Ngozi Chukwu and Muyiwa Olowogboyega answer these questions in a behind-the-scenes of Lions' Den.
THE WORLD WIDE WEB3
Bitcoin

$28,041

– 1.92%

Ether

$1,886

– 1.29%

BNB

$313

– 0.55%

Dogecoin

$0.09

– 6.48%


Name of the coin


Price of the coin


24-hour percentage change

Source:


CoinMarketCap



* Data as of 06:40 AM WAT, April 6, 2023.
Healthtech AfyaRekod is deploying the blockchain and AI for better healthcare delivery in Kenya. Nodo News reports that the platform is running a decentralised IT system that allows users to create a digital health record, which incorporates data on their medical history, allergies, medications, and other crucial health information, all of which is stored securely on the blockchain.
Ex-US president Donald Trump may be facing criminal charges, but his NFTs are facing increased demand. CoinDesk reports that Trump Digital Trading Card holders collectively sold 30 tokens in the hour after his court appearance—a 462% increase—and 47 over a six-hour period.
WORK WITH MONIEPOINT
At Moniepoint, we're creating the best workplace for global talent using the 4M framework- Meaning, Membership, Mastery and Money. This isn't an ad designed to convince you to join us, but it has all the reasons why you should. Watch it here.
This is partner content.
FLUTTERWAVE DENIES SECOND AND THIRD HACKING ATTEMPTS
African fintech unicorn Flutterwave seems to be testing the age-long belief that if you ignore something long enough, or deny it several times over, it will go away.
Almost a month after pan-African tech publication Techpoint alleged that the company suffered a hack by culprits who transferred about ₦2.9 billion ($6.3 million) from the startup's account, sources close to the situation have confirmed to TechCabal that the fintech has suffered two more hacks.
Per the sources, the company was allegedly hacked again on March 1 and 14 by culprits who, this time, transferred a total ₦550 million ($1.2 million) from the company's accounts. The sources alleged that, much like the first incident on February 5, the perpetrators used monies fraudulently obtained from Flutterwave accounts to buy USDT on the crypto platform Binance.
Flutterwave also denied these new hacking allegations claiming, as it did in its note about the first alleged hack, that it's simply investigating some "unusual trends in some users' profiles". The company also claims that neither it nor its customers lost any money.
Court documents, however, tell a different story. Legal documents show that the fintech, in March, sought and obtained an order to freeze 106 bank accounts—across 27 Nigerian banks and financial institutions—which had directly or indirectly received money from the illegal transfers. These orders have affected about 108 affected persons, many of whom are crypto merchants.
Another source claims that the fintech has now filed a forfeiture petition against the supposed beneficiaries.
A court is set to hear the Flutterwave case on April 28.
CASH APP FOUNDER, BOB LEE, STABBED TO DEATH
On April 3 at 2:35 AM PDT, Bob Lee, the chief product officer of MobileCoin and founder of Cash App, was fatally stabbed in San Francisco, California. The incident occurred in the 300 block of Main Street in SoMa, and the San Francisco Police Department was called to the scene.
Lee was immediately taken to the hospital but sadly passed away. The police are currently investigating the matter and have not disclosed any details regarding the circumstances of the stabbing.
What people said about him
The global tech community expressed their condolences and sorrow upon hearing about Lee's passing. Numerous colleagues and friends, including Jack Dorsey, founder of Twitter and CEO of Block, Joshua Goldbard, CEO of MobileCoin, and the CEO of Figma, Dylan Field, among others, took to Twitter to share their thoughts about Lee.
TIKTOK CREATORS ARE BEING ARRESTED IN NIGERIA
In the spirit of Throwback Thursday, let's flash back on events of digital oppression in northern Nigeria.
Rest of World reported that popular TikTokers Nazifi and Mubarak were punished for a satirical video of Kano state governor, Abdullahi Umar Ganduje, that they posted five years ago. In November last year, the duo was detained, publicly flogged, fined ₦10,000 ($21) each, and sentenced to 30 days of community service.
But it's not just Nazifi and Mubarak who have faced the brunt of digital censorship in northern Nigeria. Murja Ibrahim Kunya, a TikTok sensation known for her dancing, singing, and partying videos, was also arrested and charged with multiple offences related to her social media presence. A petition was also filed last fall, calling for the arrest of Kunya and nine other TikTok creators.
These incidents are happening in regions where 12 states follow Shariah, a legal system based on Islamic teachings that govern civil and criminal matters. The Shariah system often frowns upon criticism of the government, "immorality", and "indecent dressing", making it easier for authorities to suppress free speech online. It's a worrying trend that raises serious concerns about digital rights oppression in the country.
Life after punishment
Since their release from prison, Nazifi and Mubarak have changed their content and now avoid political or religious topics. They have also begun to "cooperate with authorities," including the Hisbah, a religious police force, by reporting inappropriate content on the platform to them.
To avoid being arrested, six TikTok creators in Nigeria told the Rest of World they make sure to dress appropriately in their videos, obey Islamic conventions, shun "immoral" sounds, and avoid meddling in issues that "do not concern" them.
Amina Adam, a 20-year-old TikToker, said that she had to voluntarily withdraw from Islamic school to continue making videos."
Zoom out: There are other cases outside Nigeria of digital rights being suppressed by cultural or religious rules. This includes countries like Egypt and Iran.
BANK WITH OJIREHPRIME
Enjoy free transfers, innovative savings and seamless banking with OjirehPrime, available on Android and iOS.
This is partner content.
ALL THE DEETS ON GHANA'S NEW RIDE-HAILING TAX
There's Ghana be another problem.
If you've been on TC Daily long enough, you'll remember that the first time we used this phrase was in 2021 when we wrote about Ghana's then-nascent 1% e-levy tax.
We're using it again because the Ghanaian government has implemented a new tax, this time for ride-hailing trips.
On April 1, Ghana's vehicle licensing agency, the Driver and Vehicle Licensing Authority (DVLA), started implementing the Digital Transport Guidelines, a new policy that forces Ghanaians to pay an additional charge for every trip they take on ride-hailing apps like Uber and Bolt. Per the guidelines, the new tax is supposed to be decided by all the ride-hailing apps, but to get the tyres rolling, the DVLA has already set the tax at GH¢1 per trip ($0.10).
If that doesn't sound like a lot to you, here's something costlier: the new guidelines may also force ride-hailing apps to break Ghana's data privacy laws.
Under the guidelines, ride-hailing companies will have to share customer data—including passengers' names and destinations—on a monthly basis with the DVLA. The companies are also required to verify all passengers' identities using Ghana's biometric ID, the Ghana card. Both of these acts—which involve private companies processing personal information—are prohibited by the Data Protection Act of 2012.
Zoom out: The new guidelines also mandate ride-hailing drivers to pay some annual fees, including GH¢30 for driver licence verification and GH¢33 for vehicle permits. At this point, experts are still unclear on whether the new policy is legal. Everyday Ghanaians, on the other hand, have taken to social media to express how the new policy will lead to double taxation.
REPORT: THE NIGERIA STARTUP SCENE 2022


The Japan International Cooperation Agency (JICA) in partnership with TechCabal Insights has released the second edition of the Nigerian Tech Ecosystem report.
The report contains insights that touch on all aspects of tech startups, to deepen your understanding of specific sectors in the Nigerian tech ecosystem. It covers startups in sectors such as fintech, logistics, security, health, and government sectors in the ecosystem. It also covers the gaps in the ecosystem, the distribution of tech hubs/incubators nationwide, and the economic impact of selected sectors in the country amongst other vital information.
To learn more about the evolution of the ecosystem, click here to download the report for free.
OPPORTUNITIES

What else is happening in tech?

SHARE THIS NEWSLETTER ONLINE
Written by – Timi Odueso & Ngozi Chukwu
Edited by – Kelechi Njoku
Want more of TechCabal? Sign up for our insightful newsletters on the business and economy of tech in Africa.
P:S If you're often missing TC Daily in your inbox, check your Promotions folder and move any edition of TC Daily from "Promotions" to your "Main" or "Primary" folder and TC Daily will always come to you.