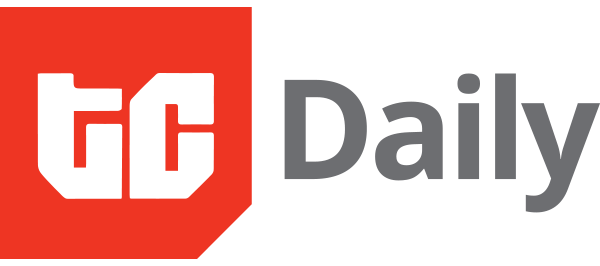 6 FEBRUARY, 2023

IN PARTNERSHIP WITH
Good morning ☀️

Twitter might be charging $1,000 for verification badges.
But it's only for companies who want the gold verification badge.
Last week, The Information revealed internal emails from Twitter showing that the company is planning to charge organisations $1,000 per month to be verified. There's also an additional $50 per affiliated account per month price tag for every account affiliated with the organisation.
Looks like Chief Twit Musk is doing everything he can to secure the bag.
CRYPTO MARKET
Bitcoin

$22,931

– 1.74%

Ether

$1,627

– 2.15%

BNB

$325

– 1.45%

Solana

$23.42

– 3.32%


Name of the coin


Price of the coin


24-hour percentage change

Source:


CoinMarketCap



* Data as of 04:20 AM WAT, February 6, 2023.
FLUTTERWAVE FLIES FREE IN KENYA
Seven months after accusing fintech unicorn Flutterwave of financial impropriety, Kenya's Asset Recovery Agency (ARA) has dropped its case against the startup.
Last Friday, Bloomberg reported that it had confirmed from documents from a Kenyan High Court that the charges had been dropped. Flutterwave's legal representative, Robert Gitau, also confirmed the update.
ICYMI: In July, the ARA got a court order to freeze 56 bank accounts which seven companies had used to launder Ksh 7 billion (~ $59.2 million). Of the seven companies, Flutterwave had about Ksh 6.7 billion frozen in 52 accounts from several banks including Guaranty Trust Bank, EcoBank, and Equity Bank. Shortly after, the Central Bank of Kenya (CBK) also accused the startup of operating without a licence in Kenya.
Later in August, the ARA received another order to freeze more accounts belonging to the fintech. The court froze funds worth Ksh 400.6 million ($3.3 million) across three banks including UBA, Access Bank, and Safaricom M-Pesa.
And now…
Now it appears the ARA is no longer pursuing its case against the fintech. Both Flutterwave and Kenya's ARA are yet to comment on the matter.
This decision also comes two months after similar charges filed against two Nigerian fintechs, Korapay and Kandon, were also dropped. Three other Nigerian startups also had charges dropped against them.
Zoom out: With one question about Flutterwave answered, another million-dollar question looms: will the fintech continue to move ahead with its IPO plans now that its scandals are past the public's attention?
GHANA CANCELS MTN'S $773 MILLION BACK TAX
Freedom is the word of the month, and MTN Ghana appears to be enjoying it.
On Friday, after a 21-day deliberation period, the Ghana Revenue Authority (GRA) officially withdrew its $773-million back tax liability case against MTN's Ghanaian subsidiary.
ICYMI: Early in January, GRA lobbed a $773 million price tag at MTN Ghana for outstanding [or unpaid] tax obligations for 2014–2018. During these years, GRA claims that MTN underreported its revenue in Ghana by about 30%. The $773 million also comprises penalties for non-disclosure and interest charges.
At the time, MTN denied any wrongdoing, stating that it would "engage with the relevant authorities on this matter and MTN remains resolute that MTN Ghana is a tax-compliant corporate citizen."
Tis' definitely true what they say, talk is cheap-er.
In a statement published on the Johannesburg Stock Exchange news service (SENS) on February 3, 2023, MTN stated that the withdrawal came after extensive discussions between itself and the relevant Ghanaian authorities. "Shareholders are advised that following extensive and productive discussions held during this 21-day period between MTN Ghana, MTN and relevant authorities in Ghana, the GRA has on 03 February 2023 fully withdrawn the [tax liability] assessment," the statement read.
SEND BY FLUTTERWAVE
Receive money from family and friends living abroad in minutes this holiday season with $end.
Visit send.flutterwave.com and do it now!
This is partner content.
AIRTEL AFRICA REPORTS $800 MILLION IN PROFITS

It's a good time to be a telco in Africa.
Last week, MTN Nigeria reported revenues of $4.3 billion—the largest revenue ever posted by a Nigerian public company.
Shortly after, Airtel Africa reported its 2022 revenue of $3.9 billion, a 12% increase from 2021's $3.4 billion.
The telco also reported a reduced (nine-month) profit of $801 million, down from $864 million in the previous year. Despite growing its customer base and revenue, expenses increased and net finance costs jumped, leading to a decline in gross profit.
However, profit after tax for the group was $523 million, which is 1.7% higher than was reported in the preceding year. Its customer base increased by 10.1% to 138.5 million, and average revenue per user (ARPU) also grew by 7.2%, according to reporting from Market Screener.
Nigeria remains Airtel Africa's largest market, growing by 20.9%, followed by East Africa with 11.9%, and 11.8% from francophone Africa. Across the Group revenue increased by 15.9%, with voice revenue growing by 12.7% and trailing data revenue growing by 22.3%.
Mobile Money revenue grew by 29.8%, driven by a strong 32.5% performance in East Africa and 21.7% in Francophone Africa.
TC INSIGHTS: RETHINKING FLOOD RISK REDUCTION

A large percentage of Africa's population of 1.5 billion are vulnerable to floods, per a data dive by the ONE Campaign. In 2022, 26 African countries were affected by the devastating impact of flooding, resulting in the loss of 2,100 lives and displacing 3.4 million people across the continent.
According to the 2022 Ecological Threat Report published by the Institute for Economics and Peace, of the 41 countries facing extreme flooding, two-thirds of the 27 hotspot countries are in sub-Saharan Africa. By 2050, the projected total number of potential internal climate migrants in sub-Saharan Africa could be as high as 86 million. Meanwhile, the estimated annual cost of Africa's climate adaptation by 2050 is $50 billion.
According to a brief published by Esri, a global geospatial tech company, mapping and geographic information systems (GIS) are fast becoming the primary response tools by policymakers and planners to reduce the severity of flooding around the world. For example, during the 2018 Kerala Floods in India, the government actively deployed geospatial technology in rescue and relief operations.
Yet, environmental authorities of African countries have not deployed geospatial data enough to prevent flooding, making it the region with the least penetration of GIS technology. Taiwo Ogunwumi, a flood risk consultant and geospatial specialist, believes the state of Africa's adoption of geospatial data is still growing in most African countries. "One of the limitations is the negligence of the governments and institutions to ensure effective data collection of geographic and environmental datasets such as rainfall, elevation data, settlement data, population data, land use data, river flow measurement at various institutions within the country," he said. "The harmonisation and availability of geospatial datasets are essential for predicting or preventing floods. African countries still need to do more to improve the availability of geospatial data to improve its utilisation."
For Emmanuel Jolaiya, founder of Spatialnode and GIS software engineer, there are shining lights for African environmental authorities to start integrating geospatial technology with earth observation data and artificial intelligence for flood mitigation and preparedness. "With time, we will also have more startups that focus on using GIS tech to combat environmental hazards such as flooding," he told TechCabal. Emmanuel, however, recommends an end-to-end strategy, as authorities need to put environmental policies and infrastructures like green energy in place to support geospatial technology.
African countries looking to reduce the future risks of flooding to the barest minimum must expedite efforts to develop actionable solutions like high-level precision geo-hazard maps with geospatial data. This makes it important for environmental authorities to build an accessible National Geospatial Database and early warning frameworks to monitor exposure and identify locations susceptible to flooding. Also, the rise of geospatial startups on the continent can complement efforts of disaster management institutions in scaling the use of geospatial technology in aiding decision-making and flood risk management.
Thank you for your support throughout 2022. We've prepared a survey to help us serve you better in 2023. Please fill out the survey here.
Get all our reports here and watch videos from our events. Got any research requests? Send them to us here.
ENGAGE WITH SENDCHAMP
Sendchamp is a seamless omnichannel communication platform for businesses in Africa to onboard and engage their customers.
This is partner content.
EVENT: AFRICANXT 2023
Heading into its 11th year, AFRICANXT returns to Landmark Centre this week, from February 6–10, 2023.
With nearly 4,000 registered attendees to date, AFRICANXT 2023 will gather founders, startups, and entrepreneurs, as well as policymakers and a broad range of industry stakeholders for five days of curated programming and immersive experiences designed to facilitate ideation and solution-focused dialogue. The conference theme for 2023 is Cooperate. Collaborate. Innovate. Unlocking Our Potential, Ensuring Africa's Prosperity.
AFRICANXT 2023 will host 200 sessions and experiences featuring keynote guests like VC executive, Biola Alabi; CEO of Herconomy, Ife Durosinmi-Etti; filmmaker Daniel Etim-Effiong; and influencer Samuel "Broda Shaggi" Animashaun Perry.
Register to attend here and get a 20% discount when you register with our code TCNXT2023.
What else is happening in tech?