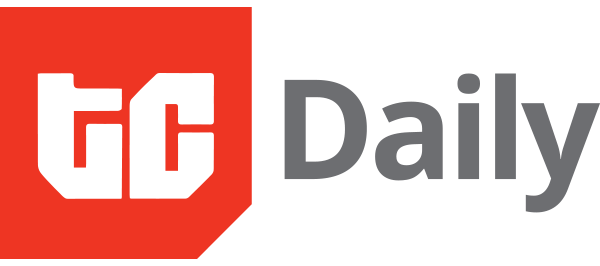 1 JUNE, 2023

IN PARTNERSHIP WITH
Happy new month ☀️
Here's your weekly reminder to catch our shows on YouTube.
If you want to see what startups are doing in Africa, then My Startup in 60 Seconds is the way to go. And if you're looking to work in these startups and gain the skills needed, then you should check out Entering Tech.
The great news is all the videos are one-minute each.
NIGERIAN LOGISTICS SERVICES TO INFLATE COSTS BY 20–50%

Nigeria's newly elected president, Bola Ahmed Tinubu, is kicking off his regime on a high note. Literally.
The cost of fuel has skyrocketed to over ₦600 ($1.60) per litre from ₦185 ($0.40) since President Tinubu announced the removal of fuel subsidy, yesterday.
Logistics service providers now say that this will result in a 50% increase in logistics service prices.
Side bar: The federal government of Nigeria has been shouldering a significant portion of the actual cost of fuel. This has kept fuel prices artificially low for decades—between ₦25 ($0.054) to ₦185 ($0.40) per litre. But worsening government finances means that fuel subsidies no longer make financial sense.
A fuel rush: This removal is not the new president's idea, though. This change was bound to happen in June through the implementation of the Petroleum Industry Act.
PresidentTinubu's announcement may only have pushed the timeline up a couple of weeks—and prompted a mad rush to fuel stations. The new pump prices for fuel will range between ₦488 ($1.08) and ₦550 ($1.19) per litre, but some fuel stations are already charging more than that, even ahead of schedule.
Like a baton, the price increases will be passed on to customers of transportation services. Bolt and Uber prices are already noticeably higher than last week. Logistics startups told TechCabal that customers should expect a 20–50% increase in delivery prices.
MONIEPOINT RANKED 2ND FASTEST-GROWING AFRICAN COMPANY
Moniepoint is Africa's second-fastest growing company, as shown in FTs latest report. We also processed 1 billion transactions worth $43 billion in Q1 alone. Read all about it here.
This is partner content.
ESKOM SUFFERS FROM FUEL PRICE INFLATION
Fuel is also burning holes in government pockets in other African countries.
Per TechCentral, the expenses of South Africa's state-owned power utility, Eskom, paid a staggering R21.4 billion ($1.08 billion) in the 12 months leading up to March 2023, compared to the previous annual expenditure of R10 billion ($505.7 million).
Why? The price of fuel has skyrocketed, and Eskom needed a lot of fuel to keep its open-cycle gas turbines running during peak-demand periods. Moreover, Eskom reportedly had to cater for unexpectedly higher volumes of operation than initially budgeted for.
There's more: Eskom's fleet of primarily coal-fired power stations has been breaking down frequently resulting in unprecedented levels of blackouts, which have greatly affected the economy. South Africa's central bank estimates that these power outages will shave off a significant two percentage points from South Africa's economic growth this year.
Really bad numbers: The energy availability factor, which measures the usable capacity, plummeted to 56% during the financial year. Eskom's loss before tax has almost doubled, skyrocketing from R11.9 billion ($601.8 million) to a staggering R21.2 billion ($1.07 billion).
To add fuel to the fire, gross debt securities and borrowings have surged by 11%, reaching a jaw-dropping R439 billion ($22.2 billion) in the year leading up to March. The rand has taken a significant hit this year, plunging by almost 14% against the mighty dollar.
STARLINK TO ACCEPT PAYMENT FROM NAIRA CARDS

Starlink is on the verge of approving payments made with naira cards.
In an email, the Elon Musk-owned internet company informed customers of its plans to process payments in naira, including more local cards in Nigeria.
By June 6, customers will need to update their payment information on their account. This update is being implemented in response to customer feedback and may also be influenced by the challenges faced by Nigerians in purchasing the product due to restrictions.
ICYMI: In March, Payfi and SD Global Impact Services Ltd (SDG) joined forces to provide Nigerians with the option to purchase Starlink devices in instalments using naira cards. This arrangement was introduced shortly after the launch of Starlink in Nigeria, as there were restrictions on naira cards for making purchases in dollars.
Zoom out: Starlink received approval to launch in Nigeria in May 2022, and it started operating officially In January 2023. The one-time hardware officially costs ₦268,584 ($584) while its monthly service fee costs ₦19,260 (41$).
Given the country's current ban on international transactions on domestic cards, Nigerians have been paying more than the official rate. Except for those with domiciliary cards, users might have to pay up to ₦440,000—equivalent to $956 at the Central Bank of Nigeria's official rate of ₦460 to $1—when using virtual dollar cards that offer parallel rates as high as ₦743 to $1.
ELIZABETH HOLMES BEGINS PRISON SENTENCE

Theranos founder Elizabeth Holmes began her 11 years and three months sentence in a Texas prison yesterday.
Holmes is being incarcerated for defrauding investors in a failed blood-testing startup—Theranos—once valued at $9 billion.
A quick recap:In November 2022, Elizabeth Holmes, the founder of Theranos, was sentenced by a federal judge to prison. This came after she was convicted by a jury in January 2022 on three charges of investor fraud and one charge of conspiracy. The trial, which lasted three months, led to her conviction and subsequent sentencing.
The downfall of Theranos: At the young age of 19, Holmes founded Theranos, a company that claimed to revolutionise blood testing. With a technology promising to scan for hundreds of diseases and potential issues using only a few drops of blood, Theranos experienced a remarkable surge in valuation.
However, Theranos' blood tests never came close to working the way Holmes had boasted. It all started when an investigative reporter at The New York Times, John Carreyrou, decided to dig deeper. He had received a tip from a sceptical medical expert who thought Theranos' Edison blood testing device seemed fishy, and that set off a secret, months-long investigation.
The Wall Street Journal, in 2015, then published a series of Carreyrou's articles, exposing the inaccuracies of the Edison device and revealing that Theranos had been using machines from other companies for most of its testing.
Fast forward to 2018: Holmes was indicted alongside Theranos' former chief operating officer Ramesh Balwani with fraud, for taking more than $700 million from investors while advertising a false product, including the company's false claim that its technology was being used by the US Department of Defence in combat situations.
EXPERIENCE VIVA TECHNOLOGY
Book your pass to Europe's biggest Startup and Business event here.
This is partner content.
THE WORLD WIDE WEB3
Bitcoin

$27,100

– 2.14%

Ether

$1,864

– 1.97%

BNB

$305

– 2.09%

Cardano

$0.37

– 0.58%


Name of the coin


Price of the coin


24-hour percentage change

Source:


CoinMarketCap



* Data as of 23:10 PM WAT, May 31, 2023.
The European Union has officially signed new crypto licensing and money laundering rules into law. CoinDesk reports that the Markets in Crypto Assets (MiCA) regulation which will offer crypto platforms one single licence to operate across the 27 countries within the union, amongst other provisions, will come into effect within a year.
EVENT: THE MOONSHOT CONFERENCE
This is Moonshot by TechCabal.
Moonshot is a conference that will bring together Africa's tech ecosystem to network, collaborate, share insights and celebrate innovation on the continent.
Click here to join the waiting list to get more news and updates about this conference.
OPPORTUNITIES

What else is happening in tech?

SHARE THIS NEWSLETTER ONLINE
Written by – Mariam Muhammad & Ngozi Chukwu
Edited by – Timi Odueso & Kelechi Njoku
Want more of TechCabal? Sign up for our insightful newsletters on the business and economy of tech in Africa.
P:S If you're often missing TC Daily in your inbox, check your Promotions folder and move any edition of TC Daily from "Promotions" to your "Main" or "Primary" folder and TC Daily will always come to you.