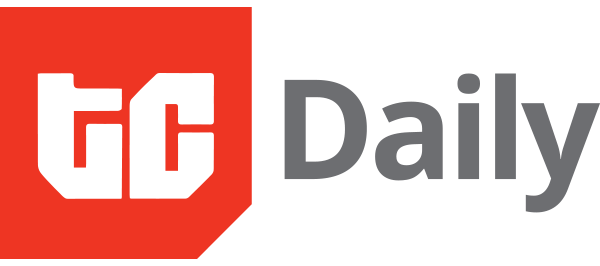 10 APRIL, 2023

IN PARTNERSHIP WITH
Happy Easter Holidays! 🎉
Congratulations to the winners of our TC@10 giveaways.
We've sent emails to 10 readers across the continent, asking them to confirm their details. Once they do, we'll announce their names here. If they don't respond in good time, we'll re-roll the dice and select new winners.
Readers in Nigeria will get merch packs while those elsewhere on the continent will get $20 vouchers.
THE WORLD WIDE WEB3
Bitcoin

$28,305

+ 0.92%

Ether

$1,853

– 0.29%

BNB

$312

+ 0.31%

Dogecoin

$0.08

+ 0.85%


Name of the coin


Price of the coin


24-hour percentage change

Source:


CoinMarketCap



* Data as of 03:00 AM WAT, April 10, 2023.
Dogecoin prices have dropped following Twitter's removal of the Shiba Inu dog as its icon. Per CoinDesk, after Twitter reinstated its bird logo and removed the Shiba Inu logo, doge's prices went down 7.3% to about $0.086 and got as low as $0.085 earlier in the aftermath of the change.
In more crypto clampdown news, crypto platform Robinhood is facing a $10.2 million penalty from several US states. CoinDesk reports that the penalty comes after the platform experienced several operational and technical failures that harmed investors in March 2020.
WORK WITH MONIEPOINT
At Moniepoint, we're creating the best workplace for global talent using the 4M framework- Meaning, Membership, Mastery and Money. This isn't an ad designed to convince you to join us, but it has all the reasons why you should. Watch it here.
This is partner content.
GOOGLE V LOAN APPS
As Nigerian and Kenyan governments tighten their grasp around digital loan apps and their predatory practices, Google itself is looking into the matter.
Last week, the company announced plans to restrict loan apps on its Play Store from accessing sensitive user data such as photos, videos, and contacts. The update, which was pushed to the Personal Loans Policy yesterday, will take effect from May 31.
"Apps that provide personal loans, or have the primary purpose of facilitating access to personal loans (i.e., lead generators or facilitators), are prohibited from accessing sensitive data, such as photos and contacts," the company said in its update.
In Africa—especially Nigeria and Kenya—these (mostly unregulated) lenders, adopt debt-shaming and unethical data-sharing practices to torture their customers into repayment.
The proliferation of bad actors in these countries gave way to the strict regulatory oversight that followed. Now, Kenya's central bank and Nigeria's Federal Competition and Consumer Protection Commission (FCCPC) are gradually overhauling the industry, one licence at a time.
Both countries enforced strict regulation and licensing policies that have led to the removal of hundreds of loan apps from Play Store. So far, Nigeria has managed to register 173 loan apps since its 2022 licensing change, while Kenya has only approved 32.
SOUTH AFRICA'S "FACEBOOK RAPIST" REARRESTED
In good news, Thabo Bester, the escaped South African convicted of rape, has been rearrested.
According to the South African ministers of justice and police, Bester and his lover-accomplice Nandipha Magudumana were apprehended in Tanzania on Friday night where an accomplice—a Mozambican national—was assisting them.
The arrest comes almost a year after Bester's May 2022 escape from the Mangaung Correctional Centre in South Africa. The time gap between Bester's escape and eventual recapture is so wide because the convict faked his own death. Bester was serving a life sentence for raping women whom he lured with international modelling gigs on Facebook.
After 10 years in jail, during which he ran multi-million-rand scams even while incarcerated, Bester escaped leaving behind a disfigured corpse in what authorities and even the BBC described as "self-immolation"—suicide by fire. It was only recently, in March 2023, that Bester's death was announced false. The Department of Correctional Services (DCS) dismissed or suspended guards who were on duty the morning of Bester's faked death, and kickstarted a nationwide manhunt.
After escaping, Bester lived with his lover and alleged customary wife Nandipha Madugumana for a year, operating a fraudulent real estate scheme called Arum Properties, where they scammed people into paying millions for non-existent construction projects.
The duo is expected to be extradited to South Africa, with Tanzanian officials stating that they were in the country illegally.
TWITTER V SUBSTACK
Twitter's devolution evolution continues.
In yet another move that seeks to install Twitter as the lord and saviour of its own platform, it's now suppressing newsletter platform Substack.
Why?
Well, like all similar moves, it's because Chief Twit Elon Musk doesn't want competitors on the platform.
Last week, Substack—with 35 million users and over 2 million paying subscribers—introduced a new Twitter-like feature called Notes. With Notes, Substack users can post short-form content on their feed, and get likes, comments or even shares.
A snapshot Substack Notes
A day after the feature was released, Twitter started marking all Substack links posted on its platform as "unsafe". Following that, the platform also started blocking engagement on Tweets containing Substack links—users couldn't like, comment on or retweet. Even tweets from the official Substack account were also blocked. Finally, all searches for the word "Substack" were blocked on Twitter; if you search "Substack" now, Twitter will only show results containing the word "newsletters".
While Musk denied Substack links being blocked—an obvious lie to anyone with a phone—the CEO claimed that Substack was trying to download Twitter's database in order to boost Notes. Substack CEO Chris Best denied the allegation stating that Substack is in compliance with all of Musk's terms.
What happens now?
No one knows. It's like Musk said when he took over Twitter: the platform will do many "dumb things" in a bid to find out what works and what doesn't.
What we know is that this decision is similar to the now-reversed December decision when Twitter banned all links leading to other social media sites like Facebook and Instagram, one of the dumb things the platform has tried.
BANK WITH OJIREHPRIME
Enjoy free transfers, innovative savings and seamless banking with OjirehPrime, available on Android and iOS.
This is partner content.
TC INSIGHTS: BIG DATA FOR AFRICA
African countries are increasingly turning to big data technology to drive economic growth as the continent pursues its digital economy ambitions. A report by the World Bank found that the digital economy in Africa could be worth $180 billion by 2025. Big data has facilitated the growth of e-commerce in countries such as Kenya, Nigeria, and South Africa by enabling businesses to create novel products and services that cater to customer demands and drive profits.
According to a report by the International Data Corporation (IDC), the big data market in Africa is expected to grow at a compound annual growth rate (CAGR) of 12.7% between 2021 and 2026, from $2.92 billion in 2020 to $4.2 billion in 2026.
According to a survey by PwC, 66% of African businesses are using data and analytics to inform business decisions with only 17% considered advanced users. However, these businesses still face obstacles to effectively adopting big data due to infrastructural deficits to support data-driven innovations and growth. Moreover, a survey by Deloitte reveals that 75% of African companies face data quality issues, which can lead to erroneous results and hinder decision-making.
There is conflict surrounding how Africa could harness the potential of big data to drive economic growth while also safeguarding the privacy and security of its citizens' data. Many African countries lack strong data protection laws and regulations, which can make it easier for data to be accessed, used, or even misused. Access to reliable and accurate data is also crucial for the success of big data analytics projects in Africa. Therefore, African countries need to improve their data collection processes and invest in data quality assessment tools and techniques to overcome this challenge.
As the big data industry in Africa continues to grow, new trends and innovations are emerging as the use of artificial intelligence (AI) becomes more widespread. This will enable businesses to extract insights from vast amounts of data using open data initiatives, which will shape the future of the digital economy in Africa, making it more data-driven and competitive, and position the continent to become a significant player on a global scale.
REPORT: THE NIGERIA STARTUP SCENE 2022


The Japan International Cooperation Agency (JICA) in partnership with TechCabal Insights has released the second edition of the Nigerian Tech Ecosystem report.
The report contains insights that touch on all aspects of tech startups, to deepen your understanding of specific sectors in the Nigerian tech ecosystem. It covers startups in sectors such as fintech, logistics, security, health, and government sectors in the ecosystem. It also covers the gaps in the ecosystem, the distribution of tech hubs/incubators nationwide, and the economic impact of selected sectors in the country amongst other vital information.
To learn more about the evolution of the ecosystem, click here to download the report for free.
OPPORTUNITIES

What else is happening in tech?

SHARE THIS NEWSLETTER ONLINE
Written by – Timi Odueso & Ayomide Agbaje
Edited by – Kelechi Njoku
Want more of TechCabal? Sign up for our insightful newsletters on the business and economy of tech in Africa.
P:S If you're often missing TC Daily in your inbox, check your Promotions folder and move any edition of TC Daily from "Promotions" to your "Main" or "Primary" folder and TC Daily will always come to you.