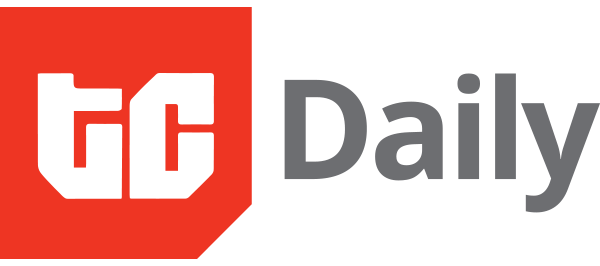 25 MAY, 2023

IN PARTNERSHIP WITH
Happy salary day ☀️
Is becoming a technical writer easier than becoming CEO or president?
Here's what a content creator has to say in this one-minute edition of Entering Tech.
CHINESE HACKERS ATTACK KENYAN GOVERNMENT
A recent investigation by Reuters reveals that Chinese hackers specifically targeted Kenyan ministries, state institutions, and the State House from 2019 to last year.
A debt owed: Their objective was to gain unauthorised access and assess the substantial debt owed to Beijing, which amounts to billions of dollars. Kenya's debt to China stood at $6.31 billion in March, the lowest since March 2019 when it was $6.01 billion, following a peak of $7.06 billion in June 2021.
According to Reuters, the defence contractor, pointing to identical tools and techniques used in other hacking campaigns, identified a Chinese state-linked hacking team known as "BackdoorDiplomacy" as having carried out the attack on Kenya's intelligence agency.
The security breach started with a "spearphishing" attack after a State employee downloaded an infected document unknowingly in 2019 and went on up to last year, Reuters said, quoting three cybersecurity experts familiar with the attacks.
Several ministries targeted: Documents provided by the analyst reveal Chinese cyber spies subjected the office of Kenya's president, its defence, information, health, land and interior ministries, its counter-terrorism centre and other institutions to persistent and prolonged hacking activity.
Per Reuters, "A review of internet logs delineating the Chinese digital espionage activity showed that a server controlled by the Chinese hackers also accessed a shared Kenyan government webmail service more recently from December 2022 until February this year."
So far, neither Chinese officials nor the Kenyan government have responded to the allegations.
MONIEPOINT RANKED 2ND FASTEST-GROWING AFRICAN COMPANY
Moniepoint is Africa's second-fastest growing company, as shown in FTs latest report. We also processed 1 billion transactions worth $43 billion in Q1 alone. Read all about it here.
This is partner content.
CBN REVOKES LICENSE OF 179 MICROFINANCE BANKS

On Tuesday, the Central Bank of Nigeria (CBN), revoked the licences of 179 microfinance banks (MFBs), four primary mortgage banks, and three finance companies in Nigeria.
This information was disclosed in the official gazette of the Federal Government, published on the CBN website. The revocation was done in two tranches with the first list suspending licences of 47 MFBs, and the second affecting 132 more MFBs.
Why? Per the gazette, the financial institutions' licences were revoked because they " ceased to carry on, in Nigeria, the type of business for which their licences were issued for a continuous period of 6 months; failed to fulfil or comply with the conditions subject to which their licences were granted; failed to comply with the obligations imposed upon them by the Central Bank of Nigeria by the provisions of Banks and Other Financial Institutions Act (BOFIA) 2020, Act No. 5."
The licences were revoked by the CBN Governor Godwin Emefiele by the authority granted to the CBN by Section 12 of BOFIA 2020, Act No. 5.
The affected institutions include fintech Eyowo, Premium Microfinance Bank, Royal Microfinance Bank and others.
Customers affected too: The effect of revocation means these institutions can no longer carry out services independently, or the behalf of their customers. Eyowo, yesterday, issued a notice stating that customers would not be able to withdraw or send money until the issue was resolved. The fintech, however, assured customers that their monies were safe.
SOUTH AFRICA TO LIMIT ENERGY CONSUMPTION
In a move to enhance energy efficiency and manage the load-shedding crisis, South Africa is set to ban the sale of high-energy-consuming lighting technology, and this could include fluorescent bulbs and lights.
A two-year journey: In April 2021, the country's Trade, Industry & Competition Department published regulations set to improve the safety, performance and energy efficiency of lightbulbs. The regulations, which were initially published for public comments, set a high bar for minimum luminous efficacy—90 lumens per watt. The final regulations were supposed to be published by September 2022, but the department missed the deadline and instead published it yesterday, May 24, 2023.
Side-bar: Luminous efficiency is a measure of how much light a lamp can produce for the power it consumes. Incandescent and fluorescent lights produce less than 79 lumens per watt while LEDs produce roughly 130.
Trade, Industry & Competition minister Ebrahim Patel highlighted the aim of these specifications: to eliminate inefficient and environmentally damaging lighting products.
The first phase of implementation, commencing 12 months after publication, will require regular electric lamps to have a minimum luminous efficacy of 90 lumens per watt (lm/W), a target currently attainable only by light-emitting diodes (LEDs). The second phase, beginning three years after publication, will further increase the minimum efficiency to 105lm/W.
A few exceptions: The regulations make exceptions for specific applications outside general household lighting, such as studio lighting, theatre lighting, and medical use.
For South Africa, this marks a significant step towards energy efficiency and underscores the country's commitment to sustainable and eco-friendly practices in its lighting sector.
FUNDRAISING, EXPANSION AND EXIT
Today, May 25, at 1:00 pm WAT, Endeavor Entrepreneur and CEO of Daystar Power, Jasper Graf von Hardenberg, will share valuable insights for entrepreneurs in the Journey To Scale webinar. Alexis Akwagyiram, managing editor at Semafor Africa, will moderate this webinar. Register here.
This is partner content.
NIGERIA'S ICT MINISTER MOVES TO CHANGE STARTUP ACT
Nigerian minister of communications and digital economy, Isa Ali Pantami
As Nigerian president Muhammadu Buhari prepares to bow out of office in barely five days,the country's minister of communications and digital economy, Isa Pantami, is trying to institute a new board to drive the Nigerian Startup Act (NSA).
Zoom in: The startup act was signed into law in October 2022 to create a pathway for dialogue between the ecosystem and regulators, Section 3 of the act provides for the creation of the National Council for Digital Innovation and Entrepreneurship, better known as "the Council" which is expected to drive the regulations regarding startups.
Section 4 states the membership of the council, conferring the president as the Chairperson while Section 5 explains that other members of the council who are not ex-officio members, will only hold office—a term of two years and may be eligible for re-appointment for another term of two years.
New regulations: But in a memo seen by TechCabal, the minister asked President Buhari to not only absorb the 27-member Nigerian Startup Implementation Committee—whose task is to ensure that the act positively impacts the ecosystem—into the Nigeria Startup Act council meetings but also give these members a four-year tenure—something that council members on the NSA council don't have.
A source close to the matter also told TechCabal that the minister also wanted the chairman of the committee to sit in the council, thereby creating a new role that wasn't in the startup act when it was signed into law. The source added that for the implementation committee to be a part of the already established council by law they need approval from the council and not necessarily the Senate.
Zoom out: Meanwhile, a startup lawyer who spoke to TechCabal says it is impracticable for Pantami to tamper with the already-signed law in five days because it requires legislative approval.
THE WORLD WIDE WEB3
Bitcoin

$26,264

– 2.05%

Ether

$1,781

– 2.49%

BNB

$304

– 1.42%

Cardano

$0.36

– 1.28%


Name of the coin


Price of the coin


24-hour percentage change

Source:


CoinMarketCap



* Data as of 06:30 AM WAT, May 25, 2023.
EXPERIENCE VIVA TECHNOLOGY
Book your pass to Europe's biggest Startup and Business event here.
This is partner content.
EVENT: THE MOONSHOT CONFERENCE
This is Moonshot by TechCabal.
MoonShot is a conference that will bring together Africa's tech ecosystem to network, collaborate, share insights and celebrate innovation on the continent.
Click here to join the waiting list to get more news and updates about this conference.
OPPORTUNITIES

What else is happening in tech?

SHARE THIS NEWSLETTER ONLINE
Written by – Mariam Muhammad, Caleb Nnamani & Ganiu Oloruntade
Edited by – Timi Odueso & Kelechi Njoku
Want more of TechCabal? Sign up for our insightful newsletters on the business and economy of tech in Africa.
P:S If you're often missing TC Daily in your inbox, check your Promotions folder and move any edition of TC Daily from "Promotions" to your "Main" or "Primary" folder and TC Daily will always come to you.