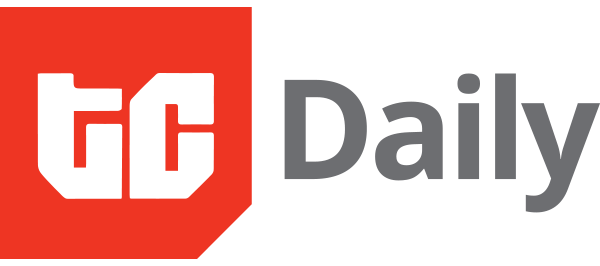 17 FEBRUARY, 2023

IN PARTNERSHIP WITH
TGIF 🎉
Just in case you missed it, we've got something fun for you to binge this weekend.
Yesterday, we launched an exciting new video series called "My Startup in 60 Seconds", where startup founders share the unique problems they're solving for Africa in one short minute.
In Episode 1, Adeola Ayoola tells us why she's building Famasi Africa, a healthtech simplifying Africans' access to medication.
CRYPTO MARKET
Bitcoin

$23,848

– 3.29%

Ether

$1,661

– 2.10%

BNB

$308

– 4.32%

Solana

$22.59

– 5.74%


Name of the coin


Price of the coin


24-hour percentage change

Source:


CoinMarketCap



* Data as of 03:40 AM WAT, February 17, 2023.
DASH UNDERGOING FINANCIAL AUDIT
Almost one year after raising $32.4 million, Ghanaian fintech Dash is undergoing a forensic financial audit.
Per TechCrunch, the startup's CEO Prince Boakye Boampong has also been placed on indefinite administrative leave.
These two facts are not unconnected.
Sources close to the company confirmed to TechCrunch that Boampong's suspension was due to allegations of financial misreporting.
Launched in 2019, Dash reportedly had 200,000 users and had processed $250 million in transactions by October 2021. Barely five months later, the startup announced that it had reached 1 million users across Ghana, Nigeria and Kenya; it also said it had processed $1 billion in transactions.
Some now believe that these numbers may have been inflated.
While Dash's board of directors is yet to confirm the reason behind Boampong's suspension, sources revealed to TechCrunch that the company's executives repeatedly hid firm financials and fostered a disorderly workplace where employees were fired at will.
The board, however, disclosed that the forensic audit would be completed within a month. It also appointed Kenneth Kinyua, former CEO at Kopo Kopo, as interim CEO in Boampong's stead.
JUMIA RECORDS LOSS IN 2022
Jumia has released its Q4 2022 financials, and things are not looking up.
With revenue of $66 million for Q4, the company revealed it lost $207 million in 2022—$49.2 million in Q4 alone. Jumia also projects that it will reduce its losses even further in 2023 to a range of $100–$120 million.
Its order volume dipped to $9.9 million, and gross merchandise volume (GMV) dipped to $283.1 million. Jumia Pay, which has been a crown jewel for Jumia in recent years, also saw a decline in total processed volume.
Staff numbers are also down
The company confirmed that it reduced its staff count in Dubai by 60%.
In November 2022, TechCabal reported that the company planned to reduce its operating costs by cutting the size of its Dubai office. Yesterday, the company announced that it cut a total of 900 people from its global workforce.
A new CEO
Francis Dufay, who was appointed interim CEO in December when co-founders Jeremy Hodara and Sacha Poginonnec exited the company, has been confirmed as the permanent CEO of Jumia.
The company now rests its hope on Dufay to push it past its losses into success.
In the statement confirming his appointment, Jumia said, "The executive search that was being conducted has now been concluded. The appointment reflects the strong confidence of the Board in the leadership of Francis and his ability to successfully scale the business to profitability."
SEND BY FLUTTERWAVE
Receive money from family and friends living abroad in minutes this holiday season with $end.
Visit send.flutterwave.com and do it now!
This is partner content.
BLOCKFINEX ACQUIRES FLUIDCOINS
Nigeria's tech ecosystem has recorded its first acquisition of the year.
Yesterday, TechCabal broke the news of crypto exchange company Blockfinex's acquisition of Fluidcoins. The Barbados- and Seychelles-registered company acquired a 100% stake in Fluidcoins for an undisclosed amount.
According to Blockfinex CEO, Danny Oyekan, the acquisition was driven by his company's foray into crypto wallets and payments processing.
For this job, Fluidcoins is the right bet. Founded in 2021 by Lanre Adenowo, Fluidcoins is a crypto payment solution that allows African businesses accept payment in crypto. In August 2022, the platform launched its crypto wallet Flip which can be used to save stablecoins while earning interest, buy airtime, and send peer-to-peer payments.
In a statement shared with TechCabal, Blockfinex said that it will leverage this acquisition to launch a new product, BlockPay, which will be available in the UAE, US and Africa. BlockPay will be a payment processor and API Wallet-as-a-service provider.
Zoom out: For Fluidcoins, the acquisition comes 18 months after the startup raised $150,000. The management and team of Fluidcoins will stay
on to work on the product for Blockfinex.
TC INSIGHTS: FUNDING TRACKER
This week, pan-African ID verification and KYC compliance company, Smile Identity, raised $20 million in Series B funding in a round led by Costanoa and Norrsken22. Other investors include Commerce Ventures, Courtside Ventures, Two Culture Capital, Valuestream Ventures, Intercept Ventures, Latitude, Future Africa, and 500 Fintech.
Here are the other deals this week:
That's it for this week!
Follow us on Twitter, Instagram, and LinkedIn for more funding announcements.
What else is happening in tech?

SHARE THIS NEWSLETTER ABEG!