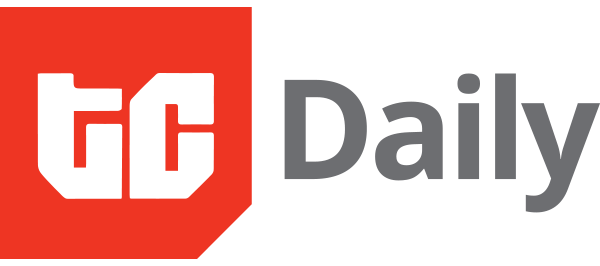 26 APRIL, 2023

IN PARTNERSHIP WITH
Good morning ☀️
AI might be taking over everyone's jobs but cyber criminals still think their "fakelihoods" are safe from the tech revolution.
One anonymous scammer told our reporter that he wasn't worried about pre-recorded AI-based tools yet because scams work best when they are unscripted.
Here are more reasons why fraudsters don't think AI is up to the task.
KENYA WANTS TO TAX CRYPTO PLATFORMS
Bitcoin is slowly rising to its former glory, and Kenya wants to be ready when it's in place.
The country is considering enforcing new regulations that will tax crypto exchange platforms like Binance and Bitmama. Business Daily reports that crypto platforms operating in Kenya may soon have to pay a 1.5% duty on every transaction they make, per the Value added Tax (Electronic, Internet and Digital Marketplace Supply) Regulations, 2023.
Kenya leads in crypto: Kenya has repeatedly ranked top of cryptocurrency adoption on the continent, beating out South Africa and Nigeria. The country is also ranked first globally for peer-to-peer crypto trading volume and fifth overall for crypto trading activity.
In fact, some studies suggest that at least 10.7% of Kenyans—about 6 million people—own crypto.
With that many crypto transactions being made, a 1.5% duty could generate income for Kenyan authorities and strain crypto exchange platforms.
Double taxing? Last year, the country also announced an amendment to its Capital Markets Bill to introduce a 20% excise tax on every crypto transaction fee charged in the country. Another 1.5% tax would mean more charges for crypto exchange platforms, and higher fees for crypto traders who are turning to crypto to avoid currency devaluation.
WORK WITH MONIEPOINT
At Moniepoint, we're creating the best workplace for global talent using the 4M framework- Meaning, Membership, Mastery and Money. This isn't an ad designed to convince you to join us, but it has all the reasons why you should. Watch it here.
This is partner content.
ZIMBABWE NEEDS $100 MILLION WORTH OF GOLD
According to Persistence Gwanyanya, a member of the central bank's monetary policy committee, the country will need $100 million of gold to kick-start its proposed bullion-backed digital currency.
Some context: Last week, Zimbabwe's central bank, the Reserve Bank of Zimbabwe (RBZ), announced plans to introduce a gold-backed digital currency to be used as legal tender in the country.
The introduction of digital gold tokens is part of the government's interventions to deal with the country's fluctuating currency and represents the first steps towards using the country's gold reserves to peg the national currency, the Zimbabwean dollar.
When introduced, the tokens will be exchangeable for small amounts of Zimbabwean dollars. Holders can exchange their money for the tokens in order to store value and shield themselves from exchange rate volatility.
The gold-paved road: State-owned media reported earlier this month that the country had 350 kg of gold in reserves, citing John Mangudya, the central bank governor.
Zimbabwe targets a 14% increase in gold production to 40 trillion this year. It earned $377 million from gold production in the first quarter compared to $463 million a year ago, according to data provided by Fidelity Gold Refineries, the nation's sole refinery.
SA WANTS DIGITAL RIGHTS FOR PRISONERS
Get ready for a legal showdown in South Africa.
The battle for prisoners' access to personal computers in South Africa continues to heat up, with a compelling case being made for inmate Mbalenhle Sydney Ntuli.
Who is Nthuli? Serving a lengthy sentence for robbery, Ntuli's determination to further his education through a data processing course at Oxbridge Academy has been met with challenges. Despite obtaining a court order allowing him to use a computer without internet access for studying, Ntuli's access has been limited since being transferred to another section of the prison. The noisy and restricted hours of the computer centre, coupled with limited time outside his cell, have hindered his educational pursuits as the minister of justice and correctional services fights against a ruling that could grant prisoners the right to use personal computers (PCs) behind bars.
Currently, inmates have limited or no access to these modern tools of communication and information, but two previous court hearings have declared the policy unfair. The minister is pushing back against these rulings.
Why? Despite the rules,prisoners are sometimes given PCs to use for further education or learn new skills. This is considered a part of rehabilitation, but some of them have significantly abused it. An example is Thabo Bester, the popular Facebook rapist who used a computer he was given for his studies to run multi-million-rand scams from prison.
However, human rights lawyers are arguing against the stance, insisting that prisoners reserve their other human rights, so they should still be able to have access to computers as people do.
The hearing, which has sparked debate about human rights, is scheduled for later this year.
THE SSKOHN WEBINAR SERIES
Join us for the SSKöhn Webinar Series.
Topic: Standard of Deals for Merger Notifications Under the Federal Competition and Consumer Protection Act 2018.
Date: Tuesday, May 2, 2023
Time: 11AM WAT/GMT +1
This is partner content.
IP PIRATES ARRESTED IN KENYA
Some pirates have been caught in Kenya.
The Kenya Copyright Board (KECOBO), Irdeto, and the Kenyan police pulled off a thrilling sting operation against an online streaming company operating in the country. According to Techweez, the alleged mastermind, Kelvin Kiplangat Sing'oei, and a cache of equipment have been taken into custody.
A win for Kenyan creators: Did you know that Kenyans lose over Ksh10 billion ($73.7 million) every year due to illegal streaming? It's a staggering amount, but there's a glimmer of hope as law enforcement recently caught one criminal involved in this illegal activity. It's definitely worth celebrating, considering the immense losses that Kenyan creators face when they're unable to fully profit from their hard work.
Sure, it may be cheaper for some people in Kenya to stream content illegally rather than pay for legitimate streaming services, but it's important to remember that it's not just illegal, it's also dangerous. Illegal streaming poses serious risks to consumers, who could have their personal data, including their banking information, compromised by these pirate operations. It's a threat that mustn't be taken lightly.
Fortunately, the Copyright Amendment Act has been put in place to protect intellectual properties, making it illegal to stream content without permission from the copyright holder. Law enforcement agencies are actively working to deal blows to those who steal intellectual property, and the government has also collaborated with internet service providers (ISPs) to block access to illegal streaming websites.
THE WORLD WIDE WEB3
Bitcoin

$28,030

+ 2.19%

Ether

$1,862

+ 1.38%

BNB

$335

+ 1.01%

Cardano

$0.38

+ 1.83%


Name of the coin


Price of the coin


24-hour percentage change

Source:


CoinMarketCap



* Data as of 22:00 PM WAT, April 25, 2023.
The US has charged an official of a North Korean bank over his involvement in a cryptocurrency scam. Aljazeera reports that Sim Hyon Sop, a representative of the North Korean Foreign Trade Bank, is suspected of conspiring with cryptocurrency traders to use stolen funds to buy goods for North Korea.
Binance US will no longer purchase bankrupt cryptocurrency firm Voyager Digital. Per CoinDesk, Voyager Digital received a letter from Binance terminating the $1 billion acquisition deal mere days after the US Securities and Exchange Commission (SEC) okayed the deal.
OPPORTUNITIES

What else is happening in tech?

SHARE THIS NEWSLETTER ONLINE
Written by – Timi Odueso, Ephraim Modise & Ngozi Chukwu
Edited by – Kelechi Njoku
Want more of TechCabal? Sign up for our insightful newsletters on the business and economy of tech in Africa.
P:S If you're often missing TC Daily in your inbox, check your Promotions folder and move any edition of TC Daily from "Promotions" to your "Main" or "Primary" folder and TC Daily will always come to you.