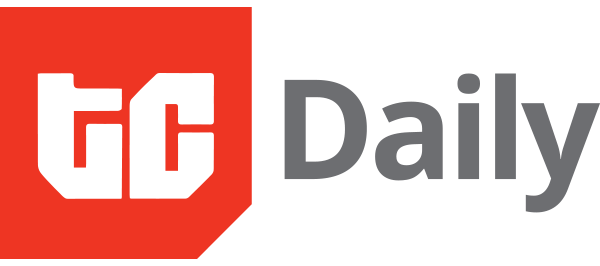 9 MAY, 2023

IN PARTNERSHIP WITH
Good morning ☀️
If you're in South Africa and you heard the news about having to pay in order to listen to the radio in your car, you can rest easy.
The SABC has denied the news. Car radios—and the melodramatic karaoke that comes with it—will be free for the foreseeable future.
KENYA TO TAX CONTENT CREATORS
Sorrows and prayers to all Kenyan content creators, Ruto is coming after you.
Over the weekend, the Kenyan government proposed multiple amendments to the Finance Bill 2023, one of which includes a 15% withholding tax on all payments made to digital creators.
Mo' money, mo' problems: Like many African countries, the Kenyan content creator space has boomed in the last few years. Last year, YouTube revealed that Kenya was the fastest-growing space for African content creators, with about 400 channels having at least 100,000 subscribers, and a 60% YoY increase in creators earning about Ksh1 million ($7,300) monthly.
There's also been a steady growth in users across other platforms.
From sponsorship to sales: The 15% withholding tax will cover several sectors of content creation from subscription and membership fees content creators collect to merch sales and crowdfunding raises as well. The proposed tax is also noticeably higher than the 5% withholding tax presently being levied against professional services.
WORK WITH MONIEPOINT
At Moniepoint, we're creating the best workplace for global talent using the 4M framework- Meaning, Membership, Mastery and Money. This isn't an ad designed to convince you to join us, but it has all the reasons why you should. Watch it here.
This is partner content.
GHANA WARNS CITIZENS AGAINST PHISHING SCAMS
Contrary to popular belief, there isn't a hottie less than five kilometres away waiting to meet you, nor is there a million-dollar inheritance waiting for you somewhere. 🤷🏾‍♂️
The Ghanaian government knows these scams, and it wants its citizens to be aware too.
Yesterday, the Cyber Security Authority of Ghana released a circular warning its citizens against Google scams that have begun popping up on the internet.
A warning for everyone: Ghana might be taking the extra step to warn its citizens, but it's actually a notice for everyone.
Over the past couple of weeks, Google has warned billions of Gmail users over dangerous new phishing scams. According to the platform, users are now receiving notifications that they have won prizes from scammers impersonating brands. Some have the subject line "Online Reward Program" informing people they have won prizes for having the 10th million search.
Per its statement, "Google does not offer spontaneous prizes in this format and you will not win a prize by completing the survey or entering your personal information."
What you can do: It's the same rules for all phishing attacks. Double-check the sender, and don't share personal information if it's ever requested. Google also recommends never to click on links in suspicious-looking emails that promise rewards. And, most importantly, take it slow. Scammers are likely to move at a fast pace, and they'll create a sense of urgency or fear, so take your time, the same way you do when you have critical tasks at work.
P.S. TechCabal realises how ironic this message sounds given that we're offering a $50 gift card to one random user who fills our survey. But we promise, we won't sell your data…unless it's the only way to save the world. 👌🏾
SA PLANS FOR BETTER FINANCIAL REGULATIONS
In February, Paris-based Financial Action Task Force (FATF) put South Africa on the grey list for financial crime because it seemed like they weren't doing enough to stop illicit financial flows and terrorism financing. It sounds pretty concerning, but according to Fundi Tshazibana, a deputy central bank governor, it might not be as bad as it seems for the country's credit ratings—at least not right away. Especially since the country is working on getting on the good books of FATF.
Sidebar: Per Bloomberg, the FATF is also responding to a period of serious corruption in South Africa under the rule of former president, Jacob Zuma. His successor, Cyril Ramaphosa, says that R500 billion (that's a whopping $27 billion) of taxpayer funds were stolen. Back in October 2021, the country was put on a one-year observation period by the FATF, giving them time to address 67 recommended actions following an evaluation.
But fast-forward to January 2023, and South Africa has managed to whittle those 67 recommended actions down to just eight strategic deficiencies. Not too shabby, right?
But before the country could breathe a sigh of relief, the FATF decided to greylist South Africa until those remaining deficiencies were addressed. But there's a deadline for them to shape up: January 31, 2025.
How can SA get off the grey list? South Africa is set to adopt a bunch of legislative changes over the next three to five years to make sure they're aligned with international standards. The country's national treasury is working on a Conduct of Financial Institutions Bill that will streamline the licensing of financial institutions and increase transparency in their business practices.
The Financial Markets Act is getting a revamp, too. By enhancing controls over short selling and securities financing transactions, and adding more disclosure requirements for pre- and post-trading data, South Africa is set to really up its market surveillance game. If things go well, SA will get off the naughty list.
Even though South Africa's deputy central bank governor says the country's credit rating will be fine, it is worth noting that the country's credit ratings are reportedly at their lowest point since 1994 when the country first obtained credit ratings.
THE WORLD WIDE WEB3
Bitcoin

$27,597

– 2.11%

Ether

$1,839

– 1.31%

BNB

$314

– 1.14%

Cardano

$0.36

– 1.42%


Name of the coin


Price of the coin


24-hour percentage change

Source:


CoinMarketCap



* Data as of 06:10 AM WAT, May 9, 2023.
Kenya is proposing yet another crypto tax. A few weeks ago, we reported that the Kenyan government had proposed a 1.5% duty tax on crypto. Per Business Daily, crypto platforms operating in Kenya could see themselves paying 1.5% duty on every transaction they make, with the Value Added Tax (Electronic, Internet and Digital Marketplace Supply) Regulations 2023.
Now, new amendments to the Finance Bill of 2023 also propose a 3% Digital Asset Tax (DAT) on digital assets including crypto, NFTs and any digital tokens. The tax is to be deducted from the gross fair market value received or expected to be received at the point of transfer or exchange. The deduction must be remitted within 24 hours.
Triple taxing? Last year, Kenya also announced an amendment to its Capital Markets Bill to introduce a 20% excise tax on every crypto transaction fee charged in the country. Another 1.5% duty tax and a 3% Digital Access Tax would mean more charges for crypto exchange platforms and higher fees for crypto traders who are turning to crypto to avoid currency devaluation. It could also mean Kenya could lose its position as the world's fastest-growing market for peer-to-peer crypto trading.
OPPORTUNITIES

What else is happening in tech?

SHARE THIS NEWSLETTER ONLINE
Written by – Timi Odueso & Ngozi Chukwu
Edited by – Kelechi Njoku
Want more of TechCabal? Sign up for our insightful newsletters on the business and economy of tech in Africa.
P:S If you're often missing TC Daily in your inbox, check your Promotions folder and move any edition of TC Daily from "Promotions" to your "Main" or "Primary" folder and TC Daily will always come to you.