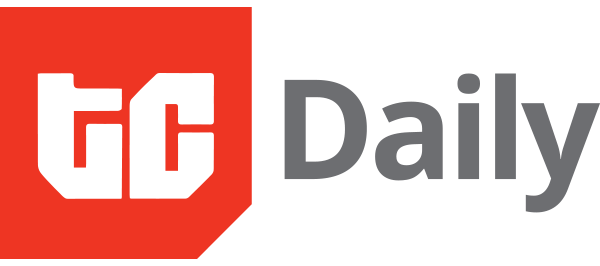 30 JANUARY, 2023

IN PARTNERSHIP WITH
Good morning ☀️

If you're a Nigerian with old naira notes, good news!
The Central Bank of Nigeria (CBN), yesterday, extended the deadline for submission of old ₦200, ₦500 and ₦1,000 notes by two weeks.
Everyone has until Friday, February 10 to submit all old notes to their respective banks.
The apex bank also noted that it had collected ₦1.9 trillion ($4.1 billion) in old notes and has ₦900 billion ($1.9 billion) left to reach optimum balance.
CRYPTO MARKET
Bitcoin

$23,871

+ 3.60%

Ether

$1,651

+ 4.65%

BNB

$319

+ 4.16%

Solana

$26.31

+ 9.19%


Name of the coin


Price of the coin


24-hour percentage change

Source:


CoinMarketCap



* Data as of 20:50 PM WAT, Janaury 29, 2023.
SA GOVERNMENT ASKS GHANA TO RESOLVE MTN TAX
The South African government isn't too happy with Ghana.
Last week, foreign affairs minister Naledi Pandor expressed her disappointment over Ghana slamming MTN with a $773 million fine.
ICYMI: Earlier this month, the Ghana Revenue Authority (GRA) fined MTN's Ghanaian subsidiary for outstanding (or unpaid) tax obligations for 2014–2018. The GRA claims that MTN underreported its revenue in Ghana by about 30%. The $773 million tag also comprises penalties for non-disclosure and interest charges. MTN Ghana, on the other hand, is disputing the fine and claims it is tax-compliant.
Now, MTN has taken the matter to its head office in South Africa where the country's foreign affairs office has weighed in. On Friday, its Department of International Relations and Cooperation (DIRCO)—headed by Pandor—released a statement condemning Ghana's treatment of MTN.
The statement, which spotlights South Africa as one of the largest foreign direct investors in Ghana, cautioned Ghanaian authorities on its treatment of South African companies.
"According to the Ghana Investment Promotion Centre, there are over 100 South African Companies registered and operating in Ghana, employing over 19,087 Ghanaians and 510 expatriates," it said. Unfavourable working conditions in Ghana and other African markets, the statement added, have led to the disinvestment of several other South African companies like Game and Woolworth, which exited Ghana in 2021 and 2019 respectively.
"The disinvestment has had a devastating impact on employment opportunities, poverty and inequalities in particular and GDP growth in general."
The statement ended with minister Pandor urging MTN to work with Ghanaian authorities to devise a solution to the problem.
MAFAB LAUNCHES 5G IN NIGERIA
Nigeria's newest telco is kicking things off with 5G.
Last Thursday, MAFAB Communications launched its 5G network and unveiled its new logo and brand name: Mcom.
ICYMI: MAFAB—or Mcom—and MTN are the only two telcos licensed to operate 5G in Nigeria. In December 2021, both MTN and MAFAB won the bid for the 5G network and paid the $273.6 million licence fee required by the Nigerian Communications Commission (NCC). Both telcos were expected to roll out 5G services by August 2022 but only MTN met the deadline while Mafab was issued a five-month extension.
Time's up, and so is 5G
The extension lapses this month, and Mafab is finally ready…or at least ready to announce that it's ready.
Similar to MTN's announcement in August, the service isn't commercially available to users yet—Nigerians can't access the 5G network yet.
The service will, however, be deployed across six Nigerian cities—Lagos, Abuja, Port Harcourt, Enugu, Kano and Kaduna—on dates yet to be disclosed by Mafab. To achieve this roll-out, the company shared that it will rely on partnering and sharing existing telecom infrastructure to achieve nationwide coverage, although it didn't disclose how much investment it has made in physical infrastructure.
"As the second operator to launch 5G in Nigeria, Mcom expects more coverage for Nigerians and acceleration of broadband services," Musbahu Bashir, chairman and founder of MAFAB, said at the event in Lagos.
A total of nine Nigerian states including Imo, Maiduguri, and Ibadan now have access to 5G services provided by MTN and MAFAB.
AMAZON POSTPONES SOUTH AFRICA LAUNCH
Amazon isn't coming to South Africa anytime soon.
Last week, a well-placed source informed the South African publication Daily Investor that the company had postponed its South Africa launch till the end of the year.
According to the source, the launch was delayed due to a "challenging environment".
Since the announcement of its $280 million African headquarters in Johannesburg in April 2021, Amazon has faced increasing difficulty in completing its project.
In August 2022, it almost considered halting the project after Western Cape High Court ordered all work at the construction site to be stopped because the developer Liesbeek Leisure Property Trust (LLPT) had not conducted meaningful consultation with impacted First Nations people, who regard the development area as sacred land. While the South African Court of Appeal eventually approved the construction, many South Africans, including the First Nations people, still believe that Amazon is infringing on sacred land.
Unfortunately, not much is known about the reason behind the present delay, but the company's Nigeria launch still seems to be on track.
SEND BY FLUTTERWAVE
Receive money from family and friends living abroad in minutes this holiday season with $end.
Visit send.flutterwave.com and do it now!
This is partner content.
TC INSIGHTS: SOLVING AFRICA'S HOUSING WOES WITH TECH
There's a growing concern about a lack of affordable housing in Africa. For instance, Kenya has a housing deficit of approximately two million homes, while more than 12 million Egyptians live in informal buildings. The situation is worse in Nigeria with a 16 million housing deficit and more than 69% of the country's urban population living in slums.
With Africa's fast-growing population and increasing urbanisation rate, the need for affordable housing for Africans has never been more critical.
Currently, the supply and demand sides of the housing market are mostly at variance. To unlock these vast potentials, proptech companies are leveraging the network effect of technology to solve this problem from both the demand and supply sides. On the supply side, tech companies have been able to simplify the process of connecting people to properties. With just a few clicks, vetted tenants can conveniently book and pay for apartments using flexible payment options available to them.
While tech has taken on the demand side the supply part remains a tough nut to crack. According to Naomi Olaghere, co-founder of Rent Small Small, a Lagos-based proptech company, "It will be almost impossible to bridge the deficit gap and reach the government target using our current method of building. Rapid construction technology, incentivised by the government that can deliver mass housing such as prefabricated construction systems will help achieve quick wins."
Beyond using rapid construction technology to improve supply, some regulations need to be adopted or tweaked. Such regulations include enforcing monthly rental payments and facilitating a more viable mortgage system that gives people the opportunity of owning a home after years of paying rent.
Although technology is still expanding and is not without its shortcomings, it has been able to address and solve a lot of human errors and inefficiencies in the housing market. It will by no means solve the housing issues in its entirety but it will go a long way in redefining traditional processes from property, landlord, and tenant management to construction concerns.
You can download all our reports here and watch videos from our events. Send your custom research requests here.
What else is happening in tech?