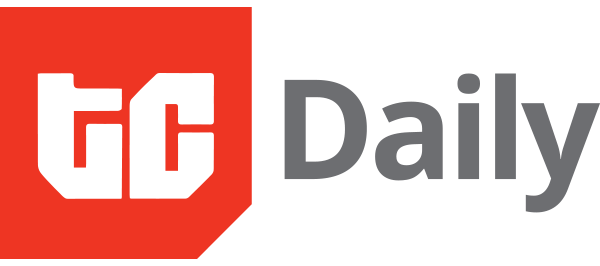 7 FEBRUARY, 2023

IN PARTNERSHIP WITH
Good morning ☀️

Twitter is taking "give, and it will come back to you" seriously, especially for its creators.
Last week, Chief Twit Musk announced that creators of viral tweets on Twitter would earn ad revenue from ads that appear in their tweets. The only catch? The creators must be subscribed to the $8/month Twitter Blue service.
Finally, many more of us can justify our Twitter addictions by earning. P.S.: Does this mean serial tweeting can now be classified as a job?
CRYPTO MARKET
Bitcoin

$22,883

– 0.13%

Ether

$1,632

+ 0.32%

BNB

$326

+ 0.38%

Solana

$23.08

– 1.38%


Name of the coin


Price of the coin


24-hour percentage change

Source:


CoinMarketCap



* Data as of 05:00 AM WAT, February 7, 2023.
META FAILS TO THROW LAWSUIT OUT OF KENYAN COURT

Facebook parent firm, Meta, must face the music in Kenyan court.
The Employment and Labour Relations Court has ruled that Meta Platforms Inc and Meta Platforms Ireland Ltd can be sued in the country.
What is Meta getting sued for?
Last year, former South African Facebook moderator, Daniel Motaung, filed a case against Meta alleging a toxic work environment and psychological harm to him and his colleagues from repeated exposure to disturbing content. He is seeking damages for his suffering during the six months he worked for local outsourcing company Samasource Kenya EPZ Ltd, as well as payment for extra hours worked without pay.
Without pay?
Yes. Mr Motaung claimed that many moderators left Samasource in January 2021, and instead of hiring replacements, the firm forced the content moderators to cover additional hours.
Meta has severed ties with the outsourcing company, Samasource, and replaced it with another in Ireland. It had also attempted to dodge the lawsuit, claiming that Kenyan courts lack jurisdiction over foreign corporations as they are not based or trading in Kenya. The multinational also argued that the plaintiff, Motaung, failed to seek the court's permission before filing the case. Meta has also countered Motaung's claims, stating that he violated a non-disclosure agreement by giving evidence against the firm.
However, the case will go on as scheduled, with a mention set for March 8 for further direction.
SEND BY FLUTTERWAVE
Receive money from family and friends living abroad in minutes this holiday season with $end.
Visit send.flutterwave.com and do it now!
This is partner content.
GOOGLE UNVEILS BARD, A CHATGPT RIVAL

Last week, AI service ChatGPT became the fastest app to hit the 100 million users milestone, after only launching in November, last year.
JSYK: ChatGPT is the hottest thing on the net since Wordle. The artificial intelligence language model, developed by OpenAI, can generate human-like answers for most of the questions given to it. It's basically Siri—only one that doesn't talk so much 😒.
Since its launch, ChatGPT has garnered over 100 million users, and it's also been able to provide the right answers to several professional exams.
Google has seen the allure of ChatGPT, and now it has its own AI language model. Yesterday, the company introduced Bard, an experimental conversational AI service which is powered by Language Model for Dialogue Applications (LaMDA).
ChatGPT v Bard
So what's different between these two bard boys?
A key difference between Bard and ChatGPT is that Bard is capable of providing information on recent events, while ChatGPT thinks the world ended in 2021—it is unable to comment on events later than 2021.
The advent of Bard will mean that its various AI-powered features will be brought to Search, helping billions of Google search users who perform 5.6 billion searches per day and approximately 2 trillion global searches per year.
Zoom out: Not everyone can use Bard yet, though. Google will first release the lightweight model version of LaMDA, which requires significantly less computing power, as this will allow Bard scale to more users and receive more feedback. Presently, Bard is only accessible to trusted testers ahead of its general release in the coming weeks. Over the next few months, Google plans to unveil more AI tools and give access to individual developers, creators and enterprises.
MOROCCAN FINTECH GWALA SECURES UNDISCLOSED FUNDING
Gwala, a Morocco-based fintech startup, has secured an undisclosed amount of pre-seed funding.
The pre-seed funding round was led by a group of investors including Maya Horgan Famodu of Ingressive Capital, who believes Gwala's innovation can empower Moroccans with financial freedom.
What is Gwala doing?
Gwala is making everyday payday for people in Morocco.
Employees in Morocco are typically paid on a monthly basis, but Gwala offers a secure, accessible, and easy-to-use solution that allows employees to access their wages instantly at any time during the month before payday.
They need to buy products and services that meet their needs and payday usually feels like an eternity away. Data shows that the majority of employees would rather not wait till the end of the month to be able to access their salary.
Are employers buying this?
Yes, Gwala has excited customers, according to the press release published by Wamda. Employers are excited to integrate Gwala to increase their desirability to talent, and increase productivity, engagement, and retention at their organisations, all while having no impact on the company's cash flow.
The on-demand payment solution also offers workers greater visibility of their finances and encourages financial literacy.
The fintech startup says that the investment will be used in further developing the product, increasing its reach, and adding new talent to support the company's growth.
EVENT: AFRICANXT 2023
Heading into its 11th year, AFRICANXT returns to Landmark Centre this week, from February 6–10, 2023.
With nearly 4,000 registered attendees to date, AFRICANXT 2023 will gather founders, startups, and entrepreneurs, as well as policymakers and a broad range of industry stakeholders for five days of curated programming and immersive experiences designed to facilitate ideation and solution-focused dialogue. The conference theme for 2023 is Cooperate. Collaborate. Innovate. Unlocking Our Potential, Ensuring Africa's Prosperity.
AFRICANXT 2023 will host 200 sessions and experiences featuring keynote guests like VC executive, Biola Alabi; CEO of Herconomy, Ife Durosinmi-Etti; filmmaker Daniel Etim-Effiong; and influencer Samuel "Broda Shaggi" Animashaun Perry.
Register to attend here and get a 20% discount when you register with our code TCNXT2023.
OPPORTUNITIES

What else is happening in tech?

ENJOYED TODAY'S EDITION? SHARE IT!