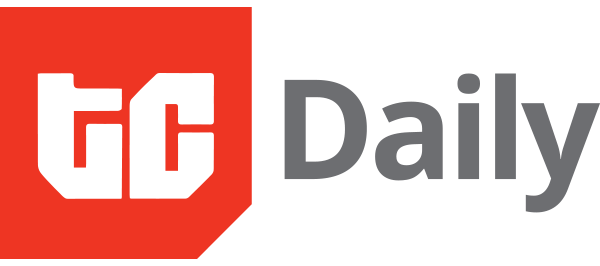 16 JANUARY, 2023

IN PARTNERSHIP WITH
Good morning ☀️
The whole world is still in a "will it won't it" situation with Twitter.
This time, billionaire Elon Musk's newly-acquired project is experiencing some API issues.
Last week, users reported that they could not log in to Twitter via usual third-party apps like Tweetbot or Twitteriffic. Twitter's own dedicated third-party app, TweetDeck, however, is still accessible.
It's been three days since this problem started and—quite uncharacteristically of him too—Chief Twit Musk is yet to comment on the issue, leaving users to wonder if the block is intentional…or just another breaking update.
CRYPTO MARKET: CRYPTO CRIME HITS 20 BILLION IN 2022
Bitcoin

$21,145

+ 2.30%

Ether

$1,570

+ 3.15%

BNB

$305

+ 2.57%

Solana

$23.44

+ 2.72%


Name of the coin


Price of the coin


24-hour percentage change

Source:


CoinMarketCap



* Data as of 04:35 AM WAT, Janaury 16, 2023.
2022 was not the year for crypto. We started the year off with bitcoin at $37,983 and ended it with less than half that price, with bitcoin at $16,604 by December.
The year also saw investors lose over $2 trillion in crypto value due to market crashes from platforms like Celsius, 3AC, Voyager Digital—and fraudulent operations like we're seeing with FTX.
That's not all, though.
In its 2023 Crypto Crime Report, Chainanalysis—leading blockchain analysis company—reveals that over $20 billion was lost to crypto crime in 2022. This amount is a 10% increase from 2021's $18 billion crime tag.
Chainanalysis also reveals that 44% of the illicit crypto crime is related to the 2022 Russo-Ukrainian war. Russian crypto exchange platform Garantex, for example, has been at the centre of some of these illicit activists, but it's been able to escape sanctions because of its origins.
If there's any good news from this report, it's that fewer people are falling for crypto scams as people are now more sceptical about crypto. Chainanalysis' report states that transaction volumes across crypto crime types like ransomware and fraud have fallen.
In the long run, is crypto scepticism good news? Sure, it makes everyone vigilant but there's an argument to be made for how it can fuel over-legislation, decrease investments, and cause more market crashes.
GHANA SLAPS MTN WITH $773 MILLION FINE
We've seen hefty fines across the tech world, but very rarely do they fall close to home.
Last week, the Ghana Revenue Authority slammed MTN's Ghanaian subsidiary with a $773 million fine—and no, it's not for questionable internet services.
According to Ghana's tax authority, the fine is for outstanding [or unpaid] tax obligations for 2014–2018. During these years, GRA claims that MTN underreported its revenue in Ghana by about 30%. The $773 million tag also comprises penalties for non-disclosure and interest charges.
MTN will fight it
The MTN Group, however, is not taking the bill lying down.
Announcing the fine, the company said, "MTN Ghana believes that the taxes due have been paid during the period under assessment and has resolved to defend MTN Ghana's position on the assessment vigorously. MTN Group and MTN Ghana will continue to engage with the relevant authorities on this matter and MTN remains resolute that MTN Ghana is a tax-compliant corporate citizen."
Since 2022, Ghana has been facing a worsening economic crisis stemming from its inability to finance its external debts worth $55 billion. According to Reuters, most of the government's revenue is being pushed towards financing these debts, and has caused ballooning inflation rates.
As MTN continues to fight the bill, many speculate if the Ghanaian government is making a desperate attempt to finance its debts, especially as GRA awarded MTN Ghana a Platinum Award for tax compliance for one of the years in question.
Zoom out: For MTN, it looks like it may be fighting a back-tax fine everywhere it goes. In 2020, it won a 16-month-long battle against the Nigerian government who levied a $2 billion claim for back taxes against it.
SEND BY FLUTTERWAVE
Receive money from family and friends living abroad in minutes this holiday season with $end.
Visit send.flutterwave.com and do it now!
This is partner content.
VODACOM SUES SOUTH AFRICAN POLICE SERVICE
In more news regarding MTN, the South African Police Service (SAPS) is facing a lawsuit for choosing MTN over Vodacom.
Backstory: Over the past 20 years, Vodacom has been the preferred mobile operator and network service provider for the South African police.
The two-decade-long deal came to an end last year when SAPS awarded MTN the cellular contract. According to the South African publication Rapports, MTN will receive about R20 million ($1.2 million) per month to provide SAPS officials with services varying from voice minutes and uncapped data plans, to mobile phones and modems.
In the lawsuit, which was filed in November 2022, Vodacom asked the courts to review the contract and nullify the deal. The telco claimed that the SAPS review committee misunderstood the data it submitted.
According to Vodacom, both MTN and Vodacom have different ways of reporting network availability and coverage. Vodacom reported that it had 99.9% network availability in South Africa at all times except during load shedding when the rate drops to 86%. MTN, on the other hand, reported that it had 99.1% but failed to account for load shedding.
Vodacom, in the suit, claimed that the SAPS review committee mistook its load-shedding network availability percentage—at 86%—for its normal network availability percentage at 99.9%.
Availability v Coverage
In its response, SAPS supported the decision of its review committee, claiming that Vodacom had submitted network availability figures instead of the network coverage figures the committee requested.
Side-bar: Availability refers to the amount of time a network is up and running, while coverage refers to the percentage of the population that has access to a network.
MTN also rebutted Vodacom's claim, stating that the rival network's 99.9% availability cannot be substantiated by any third party.
Big picture: There are no hard answers yet as the case is still ongoing but both parties still have a lot to say. Vodacom is claiming that MTN's prices were too high to qualify for the cellular contracts in the first place. SAPS, on the other hand, is not too bothered about the price, arguing that MTN had better coverage and bundles.
WAKANOW APPOINTS TWO NEW LEADS
Wakanow Group CEO Bayo Adedeji and Nigeria CEO Adenike Macauley
It's new year, new me season. Or, in the case of travel agency platform Wakanow, new year, new leads.
Last week, the platform announced the appointment of two new critical leads.
First, the company appointed Bayo Adedeji as Group CEO to lead the company's global expansion efforts. Prior to becoming Group CEO, Adedeji, who took to LinkedIn to announce his appointment, served as the CEO for Wakanow Nigeria for three years.
To replace Adedeji, chief commercial officer Adenike Macauley was appointed CEO of Wakanow Nigeria. Macauley served as the CCO since 2021, bringing her 11+ years travel and aviation experience from Lufthansa to Wakanow.
Speaking on her appointment, Macauley said, "The past 18 months with Wakanow have been immensely exciting as we have recorded several milestones and record-breaking results in the history of the company. I'm excited to take on the new responsibility saddled upon me by the board and management of Wakanow and look forward to leading and building with an immensely talented team."
On his part, Group CEO Bayo Adedeji teased the company's plans to explore new ventures. "We are expanding into new verticals and countries in Africa and to take advantage of new business opportunities in the emerging competitive landscape leveraging our deep competence and expertise in the travel tech industry, and I will be leading this venture as Group CEO."
TC INSIGHTS: CAN LAYOFFS SAVE CASH FOR STARTUPS?
In 2022, Africa's tech ecosystem witnessed growth in funding, expansion and acquisitions, according to TC Insights' State of Tech in Africa report for Q3 2022. However, layoff announcements dominated the headlines despite raising $4.84 billion in 2022 in venture capital funding. Late-stage companies were hit the most as they struggled to raise extension rounds as a route to profitability became tougher amid a global economic downturn.
This phenomenon is not peculiar to African startups only. Per data available on Layoffs.fyi's tracker, 1021 tech companies across the world laid off 154,186 employees in 2022. In Africa, over 1000 employees were affected, as reported by various news sources.
Different factors played a role in these layoffs, from misguided projections, fallen extension rounds and slow business growth to increasing labour costs. Examining this trend, the data says the response to an economic downturn by tech startups should not always be layoffs. How then can startup founders better respond? Are layoffs avoidable for companies facing financial and revenue shortages?
Most companies resort to layoffs during economic downturns, but workforce reduction as a reactionary strategy restricts the ability to invest in changes that can help a company thrive post-downturn.
Analysts argue that these layoffs are avoidable since these companies are highly valued, that is, they either recently raised huge sums of money or went public. As companies grapple with a constantly shifting economic landscape, their current workforce can also prove to help them make the transitions necessary to their success.
According to a report by CNBC, experts advise doing a proper analysis of their financial situations and making adequate preparation before going ahead with layoffs. Companies must strive to achieve long-term strategic change by reducing operating costs and extra employees' expenses instead of short-term job cuts.
Tech startups in Africa can follow this path as a strategic workforce change doesn't entirely eliminate the need for layoffs; it however tries to avoid them by planning ahead for eventualities and mitigating the ripple impacts. In the end, relying on layoffs alone to stay afloat shouldn't always be the best decision startups can make due its implications on the staff and business in the long run.
Thank you for your support throughout 2022. We've prepared a survey to help us serve you better in 2023. Please fill out the survey here
Get all our reports here and watch videos from our events. Got any research requests? Send them to us here.
GROW WITH PAYSTACK
Build programmable, in-person payment experiences with Paystack Terminal.
This is partner content.
What else is happening in tech?