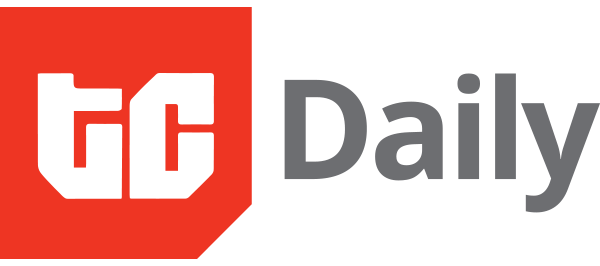 19 OCTOBER, 2022

IN PARTNERSHIP WITH
Good morning 🌞
We're always looking to support budding startups because we know how difficult it is to get media visibility when your business/product is still in beta mode.
Do you know any new startups that launched in Q3 2022 or founders who are new to the ecosystem? They can get featured in our Q3 "State of Tech in Africa" report by filling out this form.
CRYPTO MARKET
Bitcoin

$19,282

– 1.46%

Ether

$1,304

– 2.32%

BNB

$272

– 0.92%%

Solana

$30.03

– 3.71%

Cardano

$0.35

– 3.23%


Name of the coin


Price of the coin


24-hour percentage change

Source:


CoinMarketCap



* Data as of 05:25 AM WAT, October 19, 2022.
SEND BY FLUTTERWAVE
Don't just send money, send money fast. Send and receive money directly to mobile wallets, bank accounts, Barter or through cash pickup with $end.
Visit send.flutterwave.com and do it now!
This is partner content.
WASOKO DENIES RUMOURS OF CLOSURE IN KENYA

Wasoko has put an end to rumours of its demise in Kenya.
The B2B e-commerce startup was listed by Business Daily on Monday as one of six Kenyan startups that had failed this year. The list included Wasoko, Kune Foods, Notify Logistics, WeFarm, BRCK, Sendy, and Sky-Garden.
Wasoko has released a statement denying the claim.
So Wasoko is fine?
The company, which was formerly known as SokoWatch, has affirmed that it is healthy and still very much alive.
Wasoko raised $125 million in a Series B equity round led by Tigers Global in March of this year. It currently employs about 936 people to serve a local clientele of more than 48,000 people and has 12 locations across Kenya. The business also expanded into West Africa, opening offices in Abidjan, Dakar, Senegal, and Côte d'Ivoire.
In support of the government's initiative to create Silicon Zanzibar, Wasoko opened an innovation hub in Fumba Town, Zanzibar. The hub is expected to house hundreds of innovative engineers, product managers, UX designers, and researchers from around the world.
There are no overt indications that the business has shut down or will do so soon.
Other false alarms
Sendy, a listed logistics startup, has also refuted the assertion. In order to concentrate on its fulfilment service and streamline its services for its business clients, the startup only discontinued one of its services, Sendy Supply. Nevertheless, it is still operating.
Of the startups mentioned, only 4 announced their closure—Kune Foods, Notify Logistics, Sky-Garden, and WeFarm.
SELL MORE WITH PAYSTACK
Increase your online sales with a Paystack Storefront – a free, beautiful seller page that helps you bring creative ideas to life.
👉🏾 Learn more at paystack.com/storefront.
This is partner content.
MTN SIGNS WITH INTELLIGRA TO SELL PHONES ON CREDIT TO NIGERIANS
MTN may say its network is everywhere you go, but chances are higher that connected subscribers use feature phones, not smartphones.
Millions of Nigerians don't have access to smartphones. MTN doesn't want lack of funds to be one of these reasons, so it is pioneering a telco-led BNPL scheme and offering phones to Nigerians on credit.
This scheme allows MTN users to pay for modern, internet-enabled phones with embedded voice and data plans within a period of 6–12 months.
How will this work?
MTN is partnering with Intelligra, a pioneering smartphone financing company in Nigeria to execute this BPNL scheme. Other named partners include SLOT, a nationwide mobile phone dealer; Stanbic IBTC bank, a key financier; VFD microfinance bank, and other retail partners.
While MTN provides the embedded voice and data plans, the financiers provide the deep pockets needed to scale the mass rollout of the BNPL product, and fulfilment partners like SLOT help to complete last-mile delivery for users.
According to MTN, the overarching purpose of this scheme goes beyond profit-making. Their goal is to connect more Nigerians to the internet and create a Nigeria where people are not restricted from achieving their dreams due to a lack of internet access.
Zoom Out:According to a GSMA report, between 2019 and 2020, the number of sub-Saharan Africans subscribed to mobile services grew by 20 million. Africa's rapidly growing technology space is currently mobile-led and a move like this from MTN and Intelligra is commendable.
LAGOS STATE PLANS TO LAUNCH A VENTURE FUND
Image source: Zikoko Memes
Between halting its planned audits of tech hubs, and plans to domesticate the Nigeria Startup Bill, Nigeria's most populous state has more good news for tech folks: Lagos State has plans to launch a new venture fund.
The announcement was made at the just-concluded GITEX 2022 in Dubai where the special advisor to the Lagos state governor on innovation and technology, Olatunbosun Alake, revealed that the government is planning to launch its a venture capital fund that will "write bigger equity cheques for Nigerian startups than most privately-owned VC."
"We are working to launch a Lagos venture fund of bigger ticket sizes," Alake said. The advisor also mentioned that the fund would focus on several sectors including agritech, fintech, healthtech and "mission critical products that will serve citizens."
While Alake didn't reveal the size of the funds and the actual ticket sizes, he mentioned that it will launch "a few weeks from now" and the state is already in conversations with some local and foreign investors who will join as limited partners (LP) while Lagos state serves as the managing partner.
Zoom out: This news comes after the state reportedly made equity-free investments in Lagos-based startups through Lagos State Science Research and Innovation Council (LASRIC). Nigeria might be enforcing laws that make tech entrepreneurship difficult, but it looks like Lagos is embracing them.
SAVE IN DOLLARS WITH PILLOW
Protect your hard-earned money from inflation by saving in dollars on Pillow Fund.
Pillow is Nigeria's #1 savings app that lets you save in dollars and earn 14% interest on it. Download the app, use TCPILLOW signup code to get ₦700 bonus on first deposit.
This is partner content.
EVENT: #ENDSARS, WHAT HAS CHANGED?

As the second anniversary of the October 20 massacre approaches, Zikoko Citizen is taking time to reflect on the aftermath of the #EndSARS movement, its impact since then and the present state of police brutality in Nigeria.
Set a reminder for the Space on ZikokoCitizen.
SCALE WITH QOREID
QoreID offers a new way to carry out verifications using digital identity solutions customised to meet your KYC and compliance needs. The company offers a robust digital identity infrastructure that includes last-mile verifications, consumer insights, fraud prevention engine/tools, financial data analytics, instant identity verification, and much more. Learn more at QoreID.com
This is partner content.
OPPORTUNITIES

What else is happening in tech?