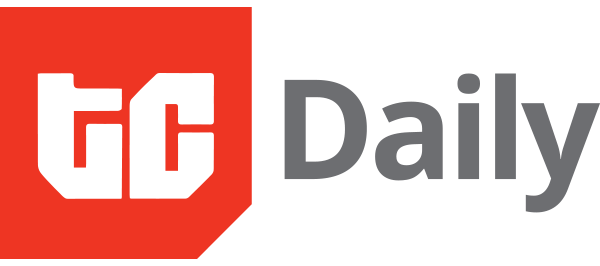 7 APRIL, 2023

IN PARTNERSHIP WITH
Happy Easter Holidays! 🎉
Here's a not-so-hidden gem you don't have to hunt for this holiday season.
We've curated a short series of African founders talking about their startups; and each episode is only one minute long!
In this episode of My Startup in 60 Seconds, for example, Gugulethu Siso talks about her startup Thumeza and how it's solving a $168-billion-dollar problem in the logistics sector.
You can also binge-watch the whole series here.
THE WORLD WIDE WEB3
Bitcoin

$27,932

– 0.39%

Ether

$1,868

– 1.14%

BNB

$311

– 0.76%

Dogecoin

$0.08

– 8.86%


Name of the coin


Price of the coin


24-hour percentage change

Source:


CoinMarketCap



* Data as of 06:40 AM WAT, April 7, 2023.
The Cardano Ecosystem Accelerator Adaverse has invested in African crypto startup Bitmama. Nodo News reports that the accelerator injected an undisclosed amount of money in pre-seed funding for Nigerian crypto startup Bitmama. This adds to the $2 million pre-seed financing the startup closed last September.
Japan is pushing for a friendlier Web3 environment with a new white paper. CoinTelegraph reports that a Web3 team formed by Japan's ruling political party created new proposals for expanding the country's Web3 ecosystem, and pushed for its injection into Japan's national strategy.
WORK WITH MONIEPOINT
At Moniepoint, we're creating the best workplace for global talent using the 4M framework- Meaning, Membership, Mastery and Money. This isn't an ad designed to convince you to join us, but it has all the reasons why you should. Watch it here.
This is partner content.
NIGERIA APPROVES 173 LOAN APPS TO OPERATE IN NIGERIA
More loan apps are scheduled to operate in Nigeria.
Last week, Nigeria's consumer protection agency, the Federal Competition and Consumer Protection Commission (FCCPC), released a list of all the loan apps licensed to operate in the country.
Per its statement, 173 digital loan companies have been approved, with 119, including Renmoney and FairMoney, holding full approvals; and 54, including Soko Lending, holding conditional approvals.
Earlier in August 2022, the FCCPC announced the Limited Interim Regulatory/Registration Framework and Guidelines for Digital Lending, a regulation that required digital lenders willing to operate to apply for licences and register with the agency.
So far, 173 loan companies have been licensed, although many more have applied. In an earlier announcement made in January 2023, the agency announced that it had approved 106 companies—65 with full approvals and 41 with conditional approvals.
These processes come at a critical time when loan apps are taking predatory and unethical steps to amass customers and deal with defaulters. Across the continent, many users have reported facing threats and getting doxxed.
Zoom out: Another country taking its digital lending seriously is Kenya. Since the lapse of its registration ultimatum to digital lenders in March 2022, the East African country has only approved 32 digital lenders, although it has received over 400 applications. Last month, Google removed hundreds of Kenya-focused digital loan apps from its Play Store, for failing to meet the licensing requirements.
SPIRO TO DEPLOY 140,000 ELECTRIC BIKES IN UGANDA
Uganda may not like all the colours of the rainbow, but it's definitely going hard on green.
This week, the Ugandan government partnered with Spiro to set up an electric vehicle plant in the country. Spiro, a company that designs vehicles and smart batteries, will help Uganda deploy over 140,000 electric bikes in the country. The partnership will also see to the creation of 3,000 charge-and-swap stations across the country.
The project, which will run till 2028, is set to reduce emissions from Uganda's gasoline-powered boda bodas, and add about 9,000 jobs to the country's economy.
A recent study showed that if electric bikes replaced boda bodas—which number up to 150,000 in the capital city of Kampala alone—Uganda could reduce carbon monoxide and hydrocarbon emissions by 38% and 58% respectively.
In a press release sent to TechCabal, Shegun Adjadi Bakari, CEO of Spiro and partner at the African Fund for Transformation and Industrialisation (ATIF), said: "In the coming weeks, we will launch our programme to substitute conventional motorcycles with electric ones. Drivers in Uganda will be able to trade in their old motorcycles for one of our commercially available models, at no cost. This is a groundbreaking move in Africa, and we have already implemented this scheme in Benin, Togo, and Rwanda, with a favourable market reaction. We are excited to bring the same approach to Uganda."
Spiro claims it has deployed over 4,500 electric motorcycles in Benin, Togo, and Rwanda since 2022, and is set to expand into 10 other African countries by 2030.
28% OF SOUTH AFRICANS DO NOT HAVE INTERNET
As if not having electricity was already not bad enough, according to data by DataPortal, 28% of South Africans also do not have access to internet connectivity
According to the report, at the start of 2023, South Africa had 43.48 million internet users. Despite the significant rate of inaccessibility, the number of internet users in the country increased by 357,000 (0.8%), compared to the same period in 2022.
It's not all gloomy
Apart from the slight increase in penetration, compared to 2022, the data also reveals that the median mobile internet connection speed in the country increased by 6.18 Mbps (20%), while the fixed internet connection speeds increased by 10.39 Mbps (35%).
It's a southern Africa thing
Elsewhere in the region, Namibia's internet penetration stood at 53%, translating to 1.37 million internet users, an increase of 1.4% from 2022; while Zambia's stood at a 21% rate, a total of 4.3 million internet users.
Lastly, Zimbabwe had 5.74 million internet users, an internet penetration rate of 35%. This was an increase of 117,000 users (2%) from the same period in 2022.
BANK WITH OJIREHPRIME
Enjoy free transfers, innovative savings and seamless banking with OjirehPrime, available on Android and iOS.
This is partner content.
REPORT: THE NIGERIA STARTUP SCENE 2022


The Japan International Cooperation Agency (JICA) in partnership with TechCabal Insights has released the second edition of the Nigerian Tech Ecosystem report.
The report contains insights that touch on all aspects of tech startups, to deepen your understanding of specific sectors in the Nigerian tech ecosystem. It covers startups in sectors such as fintech, logistics, security, health, and government sectors in the ecosystem. It also covers the gaps in the ecosystem, the distribution of tech hubs/incubators nationwide, and the economic impact of selected sectors in the country amongst other vital information.
To learn more about the evolution of the ecosystem, click here to download the report for free.
OPPORTUNITIES

What else is happening in tech?

SHARE THIS NEWSLETTER ONLINE
Written by – Timi Odueso, Tomisin Bamidele & Ephraim Modise
Edited by – Kelechi Njoku
Want more of TechCabal? Sign up for our insightful newsletters on the business and economy of tech in Africa.
P:S If you're often missing TC Daily in your inbox, check your Promotions folder and move any edition of TC Daily from "Promotions" to your "Main" or "Primary" folder and TC Daily will always come to you.