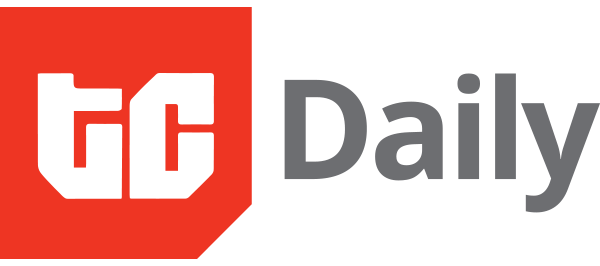 15 MAY, 2023

IN PARTNERSHIP WITH
Good morning ☀️
Twitter has a new CEO.
Over the weekend, ex-Chief Twit, Elon Musk, announced Linda Yaccarino, former chairman of advertising at NBC Media, as the new CEO of the platform. Yaccarino's profile, however, says she's been CEO since March 2023.
Starboy Musk will now take on the chief technology officer (CTO) position at Twitter where he will lead the ruination growth of Twitter's features and product offerings.
NIGERIAN TELECOMS TO DISCONNECT USSD OVER $260 MILLION DEBT
Nigerians may find some of their banks' USSD services unavailable in the near future.
Last week, Nigerian telecoms announced that they had received the approval of the Nigerian Communications Commission (NCC) to disconnect several Deposit Money Banks (DMBs). Per the telecoms, the disconnection order comes due to the banks' failure to pay over ₦120 billion ($260 million) in USSD debts.
Side bar: Every time you perform a USSD transaction on your mobile phone, telecoms charge a ₦6.9 fee to your bank. The money is removed from your account at the end of the month, and banks then remit that money to telecoms. Or at least they should.
Per the Association of Licensed Telecommunications Operators of Nigeria (ALTON), banks have failed to remit payments for USSD transactions for an undisclosed period.
History repeats itself: This is the third time in five years that telecoms are threatening to shut down USSD services for the same reasons. In 2019, ALTON, for the first time, threatened to shut down the service over a disagreement on who should bear the cost of the transaction fees—customers, banks or telecoms. Again, in June 2021, two months after the Central Bank of Nigeria (CBN) approved that users would bear the costs for USSD transactions, ALTON threatened to shut down the service after banks failed to remit ₦47 billion ($102 million) for the USSD service.
Zoom out: For past occurrences, resolutions were passed before disconnections happened, but that might not apply to this situation. At this stage, telecoms have stated that they have received no cooperation from banks to resolve the issue.
MONIEPOINT RANKED 2ND FASTEST-GROWING AFRICAN COMPANY
Moniepoint is Africa's second-fastest growing company, as shown in FTs latest report. We also processed 1 billion transactions worth $43 billion in Q1 alone. Read all about it here.
This is partner content.
SA TO PAY CITIZENS FOR SAVING ELECTRICITY
South Africa's load shedding is reaching dire levels with experts claiming the country experienced level 8 load shedding—over 12 hours of blackouts per day—last week.
Eskom, South Africa's power generating company, has also proposed plans for up to level 16 load shedding, which could mean up to 23 hours of blackouts.
There's hope and reward: In a media briefing on Friday, however, electricity minister Kgosientsho Ramokgopa announced that Eskom would be implementing an incentive programme—the Distribution Demand Management Programme—that will reward South Africans who reduce their power consumption.
Per the minister, for every megawatt an individual or business saves—through reduced demand—they will get R3 million ($154,000).
Side bar: A megawatt-hour of power could power two refrigerators non-stop for a year, toast 89,000 slices of bread or drive an electric vehicle for 3,600 miles—the distance from Cape Town, South Africa to Cairo, Egypt.
Per the minister, the incentive programme will help the country re-distribute excess power during peak demand periods.
The reward isn't automatic, though. Eskom will independently verify and measure all applications to prevent abuse of the programme.
Big picture: This is the second electricity-related programme that's set to reward South Africans. In January, the National Energy Regulator of South Africa (NERSA) approved a new scheme that allows residents of Cape Town to feed excess electrical power from their own generators into their power system, in exchange for cash.
WASOKO EXPANDS TO ZAMBIA
Wasoko, a pan-African B2B e-commerce company with a presence in East and West Africa, has expanded to Zambia.
The company will launch its operations in Lusaka, the capital of Zambia, and says it will invest $1 million in its first year to "support local Zambian businesses and communities to get more essential goods for less through the power of e-commerce".
Wasoko, formerly Sokowatch, uses its platform to allow informal retailers to order products via SMS or its mobile app for free, same-day delivery, to their stores. The platform also provides retailers with credit offerings by leveraging purchasing history.
A new model: Wasoko will also pivot to a hub and spoke logistics network (a model that uses a large distribution centre to dispense inventory to multiple fulfilment centres) and will use Lusaka as the central hub for Zambia. The company says it is pivoting to this model to drive stronger operational efficiency and significantly boost its capacity for faster regional expansions.
In addition to its latest expansion, Wasoko will double its service radius across all of its existing locations in Kenya, Tanzania, Rwanda, and Uganda, where it says it has amassed a network of over 200,000 informal retailers and delivered more than 5 million orders to date.
JOIN UNICAF'S CYBERSECURITY TRAINING
Experience the best in cybersecurity learning at our virtual event.
Register here and get a scholarship of up to 75% to pursue an internationally recognised Bachelor's, Master's or Doctoral degree from one of Unicaf's UK partner universities.
This is partner content.
TC INSIGHTS: MITIGATING AFRICA'S CYBER RISKS
Africa's growing digital economy is dependent on digital tools like bank apps, e-commerce apps, and streaming platforms. However, this shift from physical to virtual comes with major risks, including a rise in cybercrime. In 2022, internet users in Africa grew by 8.4%, reaching 570 million, yet cyber attacks have also increased. According to the African Union, cybercrime has been on the rise in Africa, particularly in financial fraud and identity theft. A recent report by Checkpoint revealed that organisations across the world experienced an average of 1,983 weekly cyberattacks in the first quarter of 2023.
Africa now grapples with a worsening cybersecurity crisis, with approximately 90% of African businesses operating without cybersecurity protocols in place, making them vulnerable to cyber threats, such as hacking, phishing, and malware attacks. Interpol's new Africa Cybersecurity Assessment Report further revealed an increase in cybercrime in African countries due to the rise in digital technology adoption.
This week, South African Health-Tech company Quro raised $1.3 million in an undisclosed funding round from Mineworkers Investment Company (MIC).
Successful cyberattacks in Africa have severe consequences for organisations and society as a whole, resulting in financial losses, data breaches, service disruptions, and a loss of public trust. It will cost the African economy up to $100 billion by 2025, according to a report by the World Economic Forum.
It's time African organisations stopped relying on external support and invested in their cybersecurity infrastructure if they really want to combat the increasing threat of cybercrime. The lack of investment goes beyond resources, with stakeholders downplaying its impact. Without immediate action, Africa risks falling behind and becoming a haven for cybercriminals.
According to Olatunji Olaigbe, the team lead at CybAfriqué, as the global cybersecurity market grows more secure and saturated, threat actors will be forced to target less secured places such as Africa where there's a growing use of technology and digital payment solutions—even though it means a relatively lower payout. "In developing countries, threat actors might not be stealing at the same scale as in wealthier countries, but carrying out attacks in these places also takes significantly lower effort and skill," he wrote.
African countries' lack of prioritisation and commitment to cybersecurity could leave them vulnerable to devastating cyberattacks. Failing to allocate resources to fortify their defences undermines their progress towards digital transformation and risks damaging their economies and societies. Collaboration is important but, ultimately, each African country must take responsibility for securing its digital infrastructure.
THE WORLD WIDE WEB3
Bitcoin

$26,963

+ 0.42%

Ether

$1,808

+ 0.57%

BNB

$312

+ 1.0%

Cardano

$0.37

+ 1.89%


Name of the coin


Price of the coin


24-hour percentage change

Source:


CoinMarketCap



* Data as of 18:40 PM WAT, May 14, 2023.
Binance is exiting Canada. CoinDesk reports that the world's largest crypto exchange platform by volume, on Friday, announced its exit citing new crypto and stablecoins guidelines which prohibit the activities of crypto trading platforms without prior approval from the Canadian Securities Administrators (CSA).
The European Union is drafting a new crypto tax bill that covers NFTs and foreign companies. Per CoinDesk, the new bill will force crypto companies, including foreign companies and NFT platforms, to give tax authorities details of their clients' holdings.
REDCLOUD SURPASSES $500 MILLION IN TRADE
RedCloud, serving over 85,000 customers across retail, wholesale, and distributors, has achieved $500million in trading volumes trading with top FMCG products and SKUs traded daily on its platform from brands like Guinness, Beloxxi, Promassidor, Cadbury, Unilever and others. See how they did it.
This is partner content.
What else is happening in tech?

How did you like this newsletter? Leave us a review and stand to win a $50 gift card.
SHARE THIS NEWSLETTER ONLINE
Written by – Timi Odueso, Ayomide Agbaje & Muktar Oladunmade
Edited by – Kelechi Njoku
Want more of TechCabal? Sign up for our insightful newsletters on the business and economy of tech in Africa.
P:S If you're often missing TC Daily in your inbox, check your Promotions folder and move any edition of TC Daily from "Promotions" to your "Main" or "Primary" folder and TC Daily will always come to you.