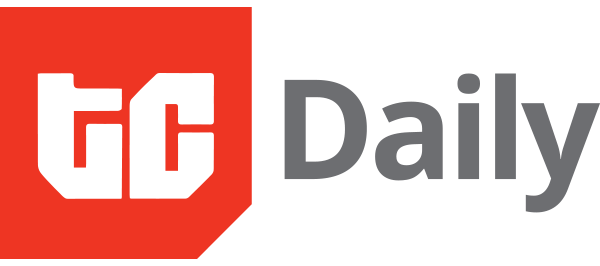 27 FEBRUARY, 2023

IN PARTNERSHIP WITH
CRYPTO MARKET
Bitcoin

$23,571

+ 1.44%

Ether

$1,640

+ 2.34%

BNB

$308

+ 1.64%

Solana

$23.04

+ 1.61%


Name of the coin


Price of the coin


24-hour percentage change

Source:


CoinMarketCap



* Data as of 05:00 AM WAT, February 27, 2023.
NIGERIA REPORTS TECH MALFUNCTION IN PRESIDENTIAL ELECTION
Nigerians—and perhaps the rest of the continent—are watching with bated breath as the country's electioneering agency, the Independent Electoral Commission (INEC), collates the results of its 2023 presidential election.
Everyone may have to wait longer.
Yesterday, INEC reported that it's experiencing "technical hitches" related to scaling the use of its election result viewer, (IReV), a portal it created to provide real-time transmission of election results.
According to a statement signed by chairman for its Voter Education Committee, Festus Okoye, the portal was unprepared for managing nationwide general elections and has only been used in "off-season" periods.
"Our technical team is working assiduously to solve all the outstanding problems, and users of the IReV would have noticed improvements since last night," the statement read.
Already, there have been reports of electoral violence and ballot box snatching across several states in the country. The commission, however, assured Nigerians that its systems are well-secured and any discrepancies would be "thoroughly investigated and remediated".
Since the passing of its new Electoral Act in 2022, this will be the first time Nigeria, with over 95 million registered voters, will be using electronic devices to conduct elections.
Nigerians who want to view the results directly may log onto the IReV platform using valid phone numbers and states of origin, or visit the Zikoko Citizen page where the polls are being generated from IReV.
SEND BY FLUTTERWAVE
Receive money from family and friends living abroad in minutes this holiday season with $end.
Visit send.flutterwave.com and do it now!
This is partner content.
MOOVE DRIVERS PROTEST IN LAGOS
In Lagos, drivers registered under Moove, a Nigerian automobile financing startup, have been protesting for the past two weeks.
Moove rents out Suzuki Altos and S-Pressos to drivers on their platform in a hire-purchase model and, in partnership with Uber, puts them on the street in the much cheaper Uber Go category.
The drivers say that they are forced to work for 12 hours, complete 12 rides daily for six days a week, and remit $20 (₦9,400) every day to Moove while still having to pay a commission to Uber. Although the Suzuki vehicles used in the Uber Go category typically sell for $12,900( ₦6 million) outside Nigeria, Moove rents them out to the drivers for $25,450 ( ₦11.7 million). At a daily remittance rate of ₦9,400, it would take a driver 41 months (three years and five months) to complete their payments.
On a call with TechCabal, an Uber Go driver shared that his average daily income is $28 (₦13,000) and after buying fuel and paying his remittances, he is usually left with nothing else at the end of the day. Another driver told TechCabal that, "The initial agreement was that drivers were to work for 12 hours a day and complete 12 rides; after that, you would remit ₦5,000 to Moove. If you failed to meet that target, you would have to pay ₦9,000. But now everything has changed, you have to pay ₦9,400 even if you meet the target, and it's not fair. They also did not tell us in the beginning that we would be the ones to pay Uber and the charges Uber gives us are so expensive and confusing."
TechCabal reached out to Moove for a statement, and the company said that it is "extremely sympathetic to the challenges our customers face, given the current state of the Nigerian economy". The company also shared that it has rolled out several initiatives to support the drivers and that its product is the most affordable on the market.
JP MORGAN OPENS REGIONAL OFFICE IN KENYA
Image source: Times Now
JP Morgan, a leading global bank, has opened a regional office in Kenya.
The bank will oversee its East African businesses and operations from its new Nairobi regional office. According to a 2018 interview of the bank's CEO Jamie Dimon reposted on Kenyan Wall Streets, this move was a five-year process due to regulatory issues. In that interview, Dimon stated that the bank had hired a unique team of bankers to help coordinate and expand the bank's relationships in Africa, especially in Kenya and Ghana.
William Ruto, Kenya's President, was reported to have hailed the development as a "vote for Kenya's emerging success in the global marketplace". Ruto is also reported to have met with the bank's vice-chairman and global head of public sector group, Daniel Zelikow, and they discussed the need for development financing to be responsive to climate change.
Dimon had expressed the bank's interest in expanding its services and targeting large multinationals not well-served by local investment banking firms due to a lack of expertise in handling large transactions.
JP Morgan, present in 100 countries around the world and a London EMEA headquarter, has expressed its commitment to help drive sustainable economic growth in the region. Judging by the development work the bank has done on the continent, its entry into East Africa is expected to create job opportunities, help build sustainable local businesses, and attract more foreign investment to the country.
TC INSIGHTS: FUNDING AFRICAN CIVIC TECH
Civic tech is a fast-growing sector around the world, witnessing a wave of innovative ideas, garnering interest from corporations, government agencies, and investment firms. However, the civic tech space in Africa is far from reaching its potential of helping to strengthen government capacity and improve civic engagement. According to a database by Civic Tech Innovation Network (CTIN), civic tech projects have grown at a slow pace.
Unlike healthtech, fintech, and other tech sectors, civic tech is mainly focused on developing citizen-driven solutions. As such, investment in civic tech startups pales in comparison to other sectors. As most of them are commercially driven, the sector is not booming with venture capital funding in Africa. With only a few accelerators taking a chance on offers to invest in civic tech startups, there are no large returns to be offered to investors. This has affected the overall growth of civic tech in Africa, as entrepreneurs struggle to bootstrap and run the startups on a lean budget in the early stages.
According to Seedstars, civic tech is the "next big thing in Africa" due to the growth in internet usage and social media across Africa over the years. Within the past few years, early-stage civic tech organisations have struggled to raise funds. Presently, they are mostly reliant on grant funding and donations from development agencies and philanthropies. Civic tech companies require institutional support to scale and maximise the impact of their innovative solutions. For instance, the launch of Civic Tech Fund Africa by the African Union boosted the growth of selected civic tech startups in Africa and was a shining light. But similar efforts need to be introduced to expand support for other emerging civic techs on the continent.
According to Abiola Durodola, co-founder of AdvoKC, startups in the civic tech space can partner with civil society organisations with donor funding to scale their innovative ideas and solutions. "It's important to find common grounds between civic tech startups and CSOs to work together to incubate and implement civic tech ideas to ensure smooth citizen participation in the country," he told TechCabal.
There are emerging opportunities for the African civic tech sector to explore alternate funding and revenue streams to reduce their operational struggles. This underscores the need to productise civic tech initiatives and tailor them to local contexts on the continent. More than anything, there is no better time to look beyond the incentives created by grant funding for civic tech in Africa to unlock commercialisation.
REPORT LAUNCH: ID VERIFICATION TRENDS IN AFRICA
Customer identity verification through the use of Know Your Customer (KYC) compliance is becoming increasingly important in various industries to prevent money laundering and other types of illicit activity. Businesses and individuals need to be fully aware of the importance of KYC verification and user onboarding.
In the latest KYC and user onboarding trends report by Dojah, you'll see the top trends in customer onboarding across African tech products in 2023 and essential components to efficient KYC in the African market.
Download the report now to stay ahead of the curve and protect yourself and your business from fraud.
What else is happening in tech?