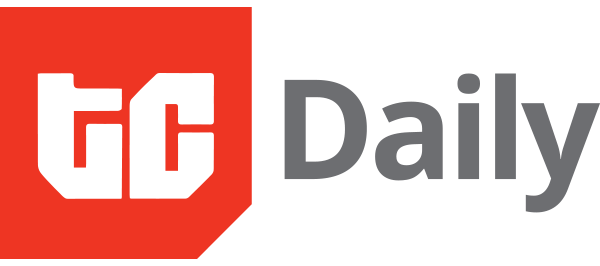 29 MAY, 2023

IN PARTNERSHIP WITH
SA APPROVES $86 MILLION FOR E-POLICING
South Africa wants to use tech to drive down its crime rates.
Last week, the Gauteng Department of e-Government announced that it had approved R1.7 billion ($86 million) for e-policing in the Gauteng province of South Africa.
Financing extra surveillance: Per executive council member Mzi Khumalo, the money will be used to procure crime-fighting tech such as drones.
The department is also planning to have CCTV across every major road, business centre and crime hotspots in Gauteng.
Gauteng's high-crime rates: One of the nine provinces of South Africa, Gauteng's crime rate has spiralled in the past year. Per the South African police, crimes in the province increased by 7.1% in the third quarter of 2022. In the last quarter of the year, the province also accounted for 27.3% of the total crimes reported in South Africa, with a 9% YoY increase in sexual assault cases.
While Gauteng does not top any list of the most dangerous provinces in South Africa, its increasing crime rate is causing its residents concern.
Panic buttons for residents: As part of its mandate to use innovative technology to combat crimes, the department is also toying with the idea of providing residents with electronic panic buttons which could bring emergency services running.
The funds will also be used to acquire tracking devices for vehicles, firearms and a new state-of-the-art integrated command centre.
MONIEPOINT RANKED 2ND FASTEST-GROWING AFRICAN COMPANY
Moniepoint is Africa's second-fastest growing company, as shown in FTs latest report. We also processed 1 billion transactions worth $43 billion in Q1 alone. Read all about it here.
This is partner content.
PATRICIA'S HACK COST IT $2 MILLION
Less than two months after fintech Flutterwave was hacked by culprits who allegedly stole over $7 million, another fintech company has reported a breach.
Earlier this month, trading platform Patricia announced to its users that it had suffered a hack on its application, Patricia Personal, where the company's BTC and naira assets were compromised. In the email sent to users, the company also announced that it would freeze all withdrawals.
The delayed effect: While Patricia might just be announcing the hack in May 2023, sources close to the case report to TechCabal that the breach occurred more than a year ago in January 2022, with the culprits stealing $2 million.
Per the sources, Patricia partially froze withdrawals after the 2022 breach, allowing customers to deposit funds but not move them from wallet to wallet. Instead, Patricia offered to buy those coins from customers and pay them cash to manage the situation. This workaround continued until March 2023.
By April 2023, the company launched a new app that had no withdrawal restrictions, which triggered a bank run and led to a deficit of 75 bitcoins. The company was then forced to reinstate the freeze.
A culprit and a restructuring: While Patricia declined to comment on these claims, it announced last week that it had "identified an individual" from the group responsible for the hack.
The company also confirmed to customers that it was undergoing internal restructuring. Since 2022, the company has laid off some of its employees, with its leadership stating that more layoffs—as high as 80% on all teams—will occur in the future.
NIGERIA APPROVES 10-YEAR TAX BREAK FOR EV MANUFACTURERS

It's a good time to bring Tesla assembly lines to Nigeria.
Last week, the country announced that it would offer all electric vehicle manufacturers a 10-year tax break. The announcement was made by the director general of the National Automotive Design and Development Council (NADDC), Jelani Aliyu, during the recently-concluded West Africa Automotive Show (WAAS).
A new policy: Per the DG, the tax break is part of Nigeria's new Auto policy 2023 to 2033 which is set to help develop a competitive and sustainable automotive industry in Nigeria.
"The policy also promotes investment in the auto sector and fiscal incentives which includes additional tax relief for 5 years for assemblers or manufacturers of automotive components and products, and 10 years for assemblers/manufacturers of electric vehicles and components used in electric vehicles and many other incentives provided," the DG said.
Active EV players in Nigeria: In an interview with Nigerian business publication Nairametrics, the council revealed that Hyundai Kona Electric, Jet Systems Motors, GIG Logistics, Max.ng, and Phoenix are the active electric vehicle players in Nigeria.
Last year, the Nigerian government also signed a Memorandum of Understanding (MoU) with Israeli and Japanese companies to commence assembling and manufacturing of electric vehicles in Nigeria by 2023.
The auto policy, and all its benefits, should see to implementing this MoU.
TC INSIGHTS: FUNDING TRACKER
In the first quarter of 2023, African tech startups faced a significant funding decline, raising only $857 million—a 42.8% drop compared to the Q1 2022's venture funding, according to TechCabal Insights' State of Tech in Africa report. This downward trend demonstrated a broader decrease in funds raised, accompanied by a narrower range of deals being made and a surge in venture funding through debt financing.
The data paints a worrying picture of the ecosystem, highlighting the heavy reliance of African tech startups on foreign venture capital funding and raising concerns about a significant shift in investor behaviour. Investors now demand extensive information on business models and revenue generation plans, indicating a heightened scrutiny and a departure from the previous emphasis on rapid growth. The landscape for African tech is evolving, with a renewed focus on business fundamentals.
This rigorous due diligence by tech investors has triggered a sharp slowdown in dealmaking across the continent. For instance, African startups secured $64.5 million in capital in March 2023, representing the lowest figure since August 2020.
Given the stringent level of due diligence that is accompanying the deployment of VC funds, Yemi Keri, co-founder of Rising Tide Africa, doesn't think early-stage deals will reduce because there are angel investors focused on early-stage startups. "We now have multiple active angel networks that are constantly working with and investing in founders and early-stage teams," she said.
Briter Bridges reports a 16% year-on-year reduction in the number of deals struck by African startups in Q1 of this year. Nevertheless, Keri anticipates a turnaround, expecting investments to materialise in the next two quarters of 2023 for the funds already raised.
Overall, the sharp decline in funding and the increasing demands placed on these startups expose the underlying fragility within the ecosystem. It is clear that a paradigm shift is essential, one that prioritises self-sustainability and fosters local investment to empower African tech entrepreneurs to navigate these challenging times.
EXPERIENCE VIVA TECHNOLOGY
Book your pass to Europe's biggest Startup and Business event here.
This is partner content.
THE WORLD WIDE WEB3
Bitcoin

$27,957

+ 3.11%

Ether

$1,856

+ 1.60%

BNB

$309

+ 1.10%

Cardano

$0.37

+ 0.32%


Name of the coin


Price of the coin


24-hour percentage change

Source:


CoinMarketCap



* Data as of 22:30 PM WAT, May 28, 2023.
Footwear company Nike has made $1 million in sales of its NFT sneaker collection .SWOOSH. CoinDesk reports that over 66,000 pieces of the collection, which launched on May 15, over 66,000 NFTs have been sold. At $19.82, Nike has raked in about $1.3 million from sales so far.
EVENT: THE MOONSHOT CONFERENCE
This is Moonshot by TechCabal.
Moonshot is a conference that will bring together Africa's tech ecosystem to network, collaborate, share insights and celebrate innovation on the continent.
Click here to join the waiting list to get more news and updates about this conference.
OPPORTUNITIES

What else is happening in tech?

SHARE THIS NEWSLETTER ONLINE
Written by – Timi Odueso & Ayomide Agbaje
Edited by – Kelechi Njoku
Want more of TechCabal? Sign up for our insightful newsletters on the business and economy of tech in Africa.
P:S If you're often missing TC Daily in your inbox, check your Promotions folder and move any edition of TC Daily from "Promotions" to your "Main" or "Primary" folder and TC Daily will always come to you.