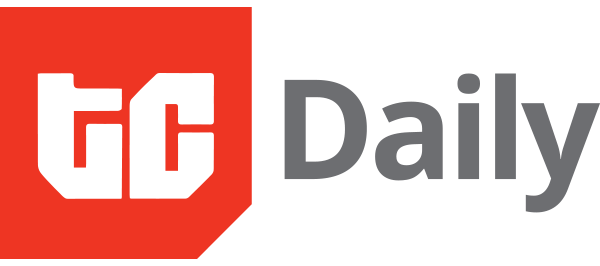 22 MAY, 2023

IN PARTNERSHIP WITH
Good morning ☀️
This is the final week of our survey.
We're looking for opinions and thoughts on what the newsletter can do better. Fill the survey and stand a chance to win a $50 gift card.
Or just fill it out of the goodness of your heart, and your wish for us to succeed.
VODAFONE TO SELL M-PESA HOLDINGS FOR $1 MILLION
Kenya's Safaricom is taking on more responsibility.
Last week, Vodafone announced that it would sell M-Pesa Holding Company Limited (MPHCL), the company that manages all M-Pesa deposits, to Safaricom for $1. Per its statement, the transaction began on April 17, 2023, and should be completed by July 2023.
Side bar: M-Pesa Holdings is different from the M-Pesa service Safaricom offers. The former is an indecent trustee that holds all deposits of the latter and invests them for the benefit of the customers.
While Vodafone is yet to reveal why it's selling the trust to Safaricom, many believe that the move will boost Safaricom's activities. With three consecutive quarters of financial decline—mostly led by the cost of its expansion into Ethiopia—Safaricom could use a cash flow-generating asset like MPHCL. The holding company, per Vodafone, presently has €1.2 billion ($1.3 billion) in customer funds which Safaricom could invest in short-term securities.
A ticking expense: The sale also transfers liabilities of MPHCL to Safaricom, which includes a $2.4 billion lawsuit filed by three Kenyans. In it, the plaintiffs claim that MPHCL violates Kenya's trust laws by using customer deposits to give loans through its Fuliza service.
MONIEPOINT RANKED 2ND FASTEST-GROWING AFRICAN COMPANY
Moniepoint is Africa's second-fastest growing company, as shown in FTs latest report. We also processed 1 billion transactions worth $43 billion in Q1 alone. Read all about it here.
This is partner content.
NIGERIA'S CONTENTIOUS ICT BILL MAY PASS
Months after it passed its celebrated Startup Act, the Nigerian legislature may soon approve a new law that many say threatens its tech ecosystem and its inclusive Startup Act.
Last week, the Committee on ICT and Cybersecurity recommended that the Senate pass a bill to amend the regulatory Act for Nigeria's ICT bulldog, the National Information Technology Development Agency (NITDA).
ICYMI: In August 2022, TechCabal broke the news of the proposed bill. The bill will bring all sectors of tech, information and communications under NITDA's purview, allow NITDA to issue and renew licences, force tech companies to pay even more taxes, and levy hefty punishments, including fining and imprisonment, for breach. Several provisions of the bill directly contradict the provisions of the Nigeria Startup Act.
Kill the bill: Since its announcement, several stakeholders have been against the bill, with many stating that it will undermine all the progress made with the Startup Act. Earlier this month, telcos—under the Association of Licensed Telecommunications Operators in Nigeria (ALTON)—also wrote to the National Assembly requesting exclusion from the bill.
Now: The Committee, which considered input from stakeholders across Nigeria's ICT sector, reported last week that 17 out of 31 stakeholders it surveyed were in support of the bill.
The Committee, however, noted that the Senate should consider complaints and comments from stakeholders who opposed the bill, and work on revising the problematic sections.
ESKOM WARNS OF MORE LOAD SHEDDING
In coming months, South Africans may find themselves with even less power supply than they presently have.
Last Friday, the country's power-generating company Eskom warned that its systems were severely constrained with a high risk of more load shedding during the winter season.
According to the company, with breakdowns or unavailable capacity due to unplanned maintenance at 15,000MW, load shedding might be predominantly implemented at Stage 5 for the winter period. Should breakdowns reach 16,500MW, load shedding might be implemented at Stage 6. If unplanned outages reach an average of 18,000MW load shedding might be required daily and implemented up to Stage 8. Eskom emphasised that the 18,000MW scenario that could culminate in Stage 8 is an ultimate worst-case scenario.
Save electricity, get paid: Meanwhile, the company has been working on a solution to reduce consumption during the winter season.
Two weeks ago, it announced an incentive programme that will reward South Africans who reduce their power consumption. Per the minister, for every megawatt an individual or business saves—through reduced demand—they will get R3 million ($154,000).
In January, the National Energy Regulator of South Africa (NERSA) approved a new scheme that allows residents of Cape Town to feed excess electrical power from their own generators into their power system, in exchange for cash.
ATTEND FINTECH WEEK LONDON
Fintech Week London 2023 is a five-day event that runs from June 19 to June 23, 2023, with a two-day flagship conference on June 19 and 20.
Tickets are now on sale and you can get 15% off when you register your spot here with the code: TechCabal2315.
This is partner content.
TC INSIGHTS: THE FUTURE OF AFRICA'S EV MARKET
Electric mobility in Africa is still in its development stage. Although the sales of electric vehicles (EVs) on the continent have increased in recent years, they have remained the lowest worldwide.
For instance, South Africa is the continent's largest e-mobility market, yet electric vehicles account for 0.05% of the total 12 million automobiles in the country at 1,000 EVs as of 2022. While these electric vehicles offer cost-effective and environmentally friendly alternatives, their path to widespread adoption is faced with controversy and challenges.
The chart shows that the projected stock of electric vehicles (EVs) in sub-Saharan Africa by 2040 is expected to be 13.5 million in the base case and 25 million in the accelerated case. The base case assumes that current trends continue, while the accelerated case assumes that there are significant policy interventions to accelerate the transition to EVs.
As the majority of EVs in sub-Saharan Africa are expected to be two-wheelers, this also makes electric motorcycles hold significant potential in Africa, given the continent's vast fleet of two-wheeled vehicles due to their affordability, durability, and manoeuvrability as attractive options for African riders. Now, the ambitious goals of African EV startups are now met with doubts due to several factors such as high EV prices, unfriendly government policies, lack of charging infrastructure, high customs duties, and poorly maintained roads create substantial roadblocks for the industry.
A major hurdle for EV adoption in Africa is the reliability and affordability of electricity supply. Inconsistent electricity availability and sky-high prices are clogging the wheels of EV adoption in Africa. African governments need to elevate their game and invest in improving the grid infrastructure to power up the EV revolution. However, such infrastructure development requires substantial investment. According to estimates, annual funding of $100 million is needed from international governments and aid organizations to scale EV adoption in Africa to 10% of total vehicle sales by 2027.
From carbon footprints to charging challenges and the need for international funding, the road ahead may be a bit bumpy. African governments, alongside international support, need to step on the accelerator, address policy barriers, and spark innovation to make this EV adventure a success to set Africa ready for an electrifying future on its roads.
THE WORLD WIDE WEB3
Bitcoin

$26,888

– 0.65%

Ether

$1,807

– 0.70%

BNB

$307

– 0.84%

Cardano

$0.36

– 1.34%


Name of the coin


Price of the coin


24-hour percentage change

Source:


CoinMarketCap



* Data as of 20:30 PM WAT, May 21, 2023.
EXPERIENCE VIVA TECHNOLOGY
Book your pass to Europe's biggest Startup and Business event here.
This is partner content.
What else is happening in tech?

SHARE THIS NEWSLETTER ONLINE
Written by – Timi Odueso & Ayomide Agbaje
Edited by – Kelechi Njoku
Want more of TechCabal? Sign up for our insightful newsletters on the business and economy of tech in Africa.
P:S If you're often missing TC Daily in your inbox, check your Promotions folder and move any edition of TC Daily from "Promotions" to your "Main" or "Primary" folder and TC Daily will always come to you.