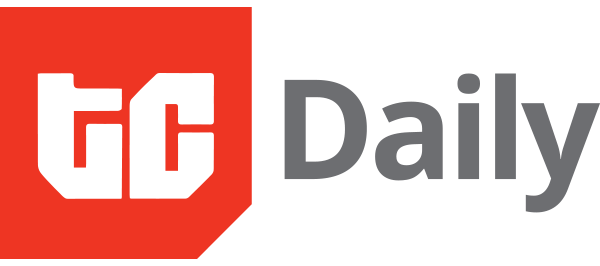 17 APRIL, 2023

IN PARTNERSHIP WITH
Good morning ☀️
Creators can now get paid on Twitter.
Using the Subscribers feature, creators can monetise their tweets by putting certain content behind paywalls.
It's like Super Follows, except, you know, with a Musk-y twist. To qualify, you must have at least 10,000 active followers, but the good news is that Twitter won't take a share of your earnings for the first year.
Unfortunately, the service is not available in Africa. Yet.
CASSAVA TO INVEST $250 MILLION IN SA
South Africa's economy is getting a huge boost.
Cassava Technologies has pledged a total of R4.5 billion ($250 million) in investment in South Africa through its business units—Liquid Intelligent Technologies, Africa Data Centres, and Distributed Power Africa.
The announcement was made during the fifth South Africa Investment Conference (SAIC) on April 13th, in support of SA President Cyril Ramaphosa's initiative to drive investment into the country.
Cassava plants everything: Through the investment, Cassava, which has operations in Africa, the Middle East, Europe, USA, and Latin America, will continue to bring internationally recognised services and products to South Africa through the group's renewable energy, cloud & cyber security, data centres and broadband connectivity business units.
"South Africa accounts for the largest proportion of Africa's industrial GDP with a sophisticated and growing ICT sector. The country's unique combination of highly developed first-world economic infrastructure and a stable macroeconomic environment affords businesses like ours a conducive investment environment in which we can partner with government to drive economic development and create jobs," stated Hardy Pemhiwa, president and group CEO of Cassava Technologies.
Zoom out: According to the company, the investments will contribute towards positioning South Africa as an attractive investment destination and enable greater inclusion of all South Africans, consistent with Cassava's vision of a digitally connected future that leaves no African behind.
WORK WITH MONIEPOINT
At Moniepoint, we're creating the best workplace for global talent using the 4M framework- Meaning, Membership, Mastery and Money. This isn't an ad designed to convince you to join us, but it has all the reasons why you should. Watch it here.
This is partner content.
ASTRAZENECA AND SA'S NEW PARTNERSHIP
Global pharmaceutical company AstraZeneca has announced that it is partnering with South African healthtech firm MedSol AI Solutions to help promote the use of Artificial Intelligence (AI) in the detection of breast cancer.
The initiative will be done through a state-of-the-art Wi-Fi ultrasound probe that can detect cancer in seconds.
When? The Melusi Breast AI rapid detection app will be rolled out in rural clinics to help in the early detection of the disease.
It is supported by a dedicated referral system so that women with positive detection of breast cancer can be offered a quicker turnaround time for therapeutic intervention.
The partnership is part of AstraZeneca's Africa Health Innovation Hub, an initiative mandated to use the latest science and technology to improve access to healthcare for patients on the continent.
SA's booming healthtech scene: This year, South Africa has been getting a significant amount of attention from healthtech firms. Last week, Nasdaq-listed healthtech firm Olink announced a partnership with Cape Town-based protein processing facility D-CYPHR to research numerous diseases including diabetes and tuberculosis.
In February, another Nasdaq-listed global healthtech firm Dexcom launched its flagship continuous glucose monitoring system, the Dexcom G7, in South Africa.
Akili Labs, an SA molecular diagnostics and secure genomic data storage solutions company, and BGI Genomics, one of the world's leading genomics companies, also signed a technology transfer agreement that will provide the southern region of Africa with clinical-grade sequencing solutions.
US' TIKTOK BAN KICKS OFF
The Western state of Montana has kicked off US' TikTok ban.
Last week, it became the first US state to have its lawmakers agree to ban the download of TikTok on all mobile devices.
The legislation, passed by 54 v 49 lawmakers, makes it illegal for app stores to offer TikTok. It does not, however, forbid those who already have TikTok from using it.
According to the lawmakers, the app encourages young people to try dangerous things like throwing things at cars or putting out fires with their bodies. 🤔
There's still hope? The legislation isn't law yet as it still has to be signed by Montana governor, Greg Gianforte. If signed, app stores have until January to start enforcing it. This also means all Montana inhabitants have until January to download TikTok. 🤷🏾‍♂️
TikTok has hinted that it will take legal action against Montana if the bill passes.
TikTok v The World: Across the world, countries and governments are banning TikTok, citing privacy issues. The US, for example, is worried that the China-headquartered company might be forced to share user data with the Chinese government. Already, France, Canada, the European Union, and the US have prohibited government employees from using TikTok on all government-owned devices.
TC INSIGHTS: FOUNDERS V FUNDERS
In recent years, Africa's booming startup ecosystem has seen a shift in its funding landscape. A new trend is emerging where successful founders are funding the next generation of startups.
A 2022 survey by the African Business Angels Network (ABAN) and Briter Bridges found that most angel investors in Africa invest up to $250,000, with over 72% offering follow-on investments to the portfolio startups they back. As many early-stage startups struggle to secure funding from traditional sources, the rise of founder-funders is changing this dynamic.
Founders of well-funded startups like Flutterwave, Paystack, and Andela were among the most active early-stage investors over the last year, participating in bigger-stage funding rounds across the continent. In March 2023, Moniepoint Inc, a Nigerian-based business banking startup, led the seed investment round of the Rwanda-based neobank PayDay. They are joined by a growing number of local angel investors who were former founders or startup executives. In developed ecosystems around the world, investors and other founders also typically emerge from older successful startups.
Founder-funders tend to understand the challenges and market potential of new tech models better than the average angel or VC investor. Given long-term perspectives of the ecosystem and vast experience and networks in building successful startups, they also offer mentorship beyond capital to early-stage founders.
However, it remains to be seen if this relatively new model of investing in Africa will be sustainable in the long run, due to prevailing factors. Babatunde Akin-Moses, co-founder of Sycamore, believes its sustainability may not be an issue. "While many are concerned that there are too many startups today, maybe it's time to start entertaining the possibility that for every successful founder, lies the potential for someone who could be the next investor," he said in a recent tweet.
Overall, these founders may also be susceptible to overestimating the potential of certain startups because of personal biases or emotional connections. As a result, the focus now shifts to how present and future angel investors in Africa can mitigate risks while continuing to support future African founders and generating significant returns.
RETAIN TALENT WITH LENDSQR
It's no secret that the mental output of employees drives a company's success. If you're looking to retain top talent or simply want to promote a more productive workforce, we believe that offering cash advances is a smart move.
This is partner content.
THE WORLD WIDE WEB3
Bitcoin

$30,014

– 1.24%

Ether

$2,097

– 0.12%

BNB

$347

+ 4.47%

Dogecoin

$0.08

– 0.95%


Name of the coin


Price of the coin


24-hour percentage change

Source:


CoinMarketCap



* Data as of 06:30 AM WAT, April 17, 2023.
Crypto exchange platform Bitrue has revealed that hackers exploited its platform and stole up to $23 million in cryptocurrency. CoinTelegraph reports that the stolen assets include ether, shiba inu and polygon. The platform has temporarily suspended all withdrawals but expects to reopen after thorough investigation.
Elon Musk is everywhere: The billionaire is planning to launch a new rival to Open AI. Per The Financial Times, Musk is re-exploring artificial intelligence with plans to launch a new startup that will compete with the company whose board he was formerly on. Nothing much is known except that the billionaire has registered X.AI and is making cryptic tweets.
What else is happening in tech?

SHARE THIS NEWSLETTER ONLINE
Written by – Timi Odueso, Ephraim Modise & Ayomide Agbaje
Edited by – Kelechi Njoku
Want more of TechCabal? Sign up for our insightful newsletters on the business and economy of tech in Africa.
P:S If you're often missing TC Daily in your inbox, check your Promotions folder and move any edition of TC Daily from "Promotions" to your "Main" or "Primary" folder and TC Daily will always come to you.