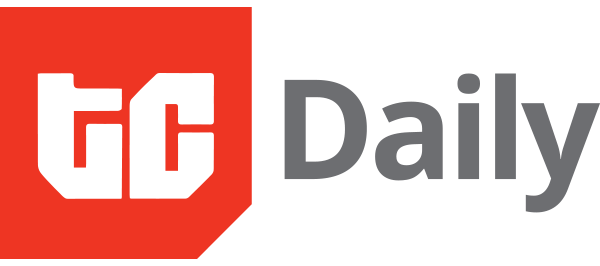 23 JANUARY, 2023

IN PARTNERSHIP WITH
Good morning ☀️
Twitter has officially banned all third-party apps from its site.
Earlier this month, users started reporting that they could not log in to Twitter via usual third-party apps like Tweetbot or Twitteriffic. The API issue went unmentioned by Chief Twit Musk or Twitter Support, leaving users to wonder if the block was intentional or simply systemic failure.
On Friday, Twitter quietly confirmed the block in a developer agreement update, stating that it would no longer allow third-party developers to create Twitter clients or alternate platforms for the social media app.
In other Twitter news, Chief Twit Musk has promised to address frequent ads on Twitter. The CEO also announced premature plans for a new paid tier for Twitter, a zero-ads subscription model.
CRYPTO MARKET
Bitcoin

$22,817

– 1.70%

Ether

$1,643

– 1.08%

BNB

$305

+ 0.24%

Solana

$24.95

– 2.95%


Name of the coin


Price of the coin


24-hour percentage change

Source:


CoinMarketCap



* Data as of 20:40 PM WAT, Janaury 22, 2023.
GOOGLE LAYS OFF 12,000 EMPLOYEES
Closing out the darkest week in tech layoffs, Google's parent company, Alphabet, on Friday announced that it had begun laying off 12,000 employees—about 6% of its entire workforce.
According to a memo shared with Googlers by CEO Sundar Pichai, the company would implement the layoffs in the US immediately, while the process in other countries would take longer.
Already, affected employees have taken to LinkedIn and Twitter to express their disappointment with how Google handled the situation. Many, like the VP of User Experience Bobby Nath—and other veteran employees—were logged out of company accounts before they even read termination notices sent to their email addresses.
Last week alone, The Big Five tech companies laid off about 30,000 employees with Google laying off 12,000, Microsoft laying off 10,000 and Amazon laying off 8,000. This doesn't take into account layoffs from other tech companies like Salesforce, or India's GoMechanic.
Why are these layoffs happening?
Different strokes for different folks.
While bad unit economics is responsible for layoffs across smaller non-profitable startups with no MVPs, profitable big tech companies like Google have something else to blame: poor planning or even investor confidence.
As Pichai confesses in his own memo to Google employees, "Over the past two years we've seen periods of dramatic growth. To match and fuel that growth, we hired for a different economic reality than the one we face today."
For Meta, investor confidence may have played a role in the company's layoffs that affected 11,000 employees. Right before it announced layoffs in November, one of its investors, Altimeter Capital, called on the company to cut staff and "get fit and focused".
As Bloomberg's Austin Carr and Sarah McBride explain in their analysis, companies who increased headcount carelessly during the pandemic are now portraying job cuts as "responsible management rather than an admission that things are falling apart…"
What next for Xooglers?
For affected Googlers—Xooglers—the company is providing those in the US with 60-day payment in lieu of notice, 16 weeks of severance pay, 2022 bonuses and six months of healthcare amongst other benefits.
Outside the US, the company has promised to compensate employees based on "local practices".
SEND BY FLUTTERWAVE
Receive money from family and friends living abroad in minutes this holiday season with $end.
Visit send.flutterwave.com and do it now!
This is partner content.
SWEEPSOUTH'S MESSY EXIT FROM NIGERIA AND KENYA
Last November, five months after its launch in the country, cleantech SweepSouth abruptly closed its operations in Nigeria.
The South African-headquartered company also laid off its employees in Nigeria. The company also closed down its Kenyan arm.
At the time, SweepSouth's management cited sustainability issues due to economic pressures in Nigeria and Kenya. An investigation by TechCabal, however, has revealed that the company's expansion into these countries may have been half-hearted.
Our source told us that operational setups in the new countries were often shoddy. "In these countries, there were constant budget and headcount cuts which meant uncertainty and constant firefighting. There was also a culture of bureaucracy that meant that basic things for operational setup were never done."
The company also failed to acquire the right technology necessary for its expansion and delayed launching apps for new markets.
Taking a cue from international waters, SweepSouth also pulled the rug from under its laid-off employees with employees finding out about the layoffs two hours before they were all logged out of their work accounts and left to deal with angry customers.
"We were on the receiving end of insults from customers, and were called names; our cleaners were confused by the suddenness of the closure too. Refunds also had to be given to people who had paid in advance, and that took a while. A lot of those refunds were not done until December," a source shared with TechCabal.
SweepSouth has said it supported team members and carried them along in the decision to close operations; former employees, however, insist that that is an incorrect version of events.
GROW WITH PAYSTACK
Build programmable, in-person payment experiences with Paystack Terminal.
This is partner content.
TC INSIGHTS: CAN TAXES AFFECT AFRICAN TELCOS' GROWTH?
Telecommunications is one of the most valuable economic sectors in Africa, given the rise in adoption of mobile services.
According to data from Global Edge, the telecom market in South Africa grew by 7.5% in 2021, reaching a value of $7.2 billion. Egypt also had a 16.5% growth in the same year to $4.4 billion while Nigeria grew by over 20%, reaching a value of $7.4 billion. Per GSMA Intelligence, a total of $154 billion in economic value is expected to be generated by telecom services across Africa in 2025.
However, African telcos continue to fight tax fines with governments across the continent. At least 21 countries in sub-Saharan Africa have imposed excise taxes on the telecom sector in the past five years.
In December 2022, Vodacom got a controversial tax demand in the Democratic Republic of Congo where the government sealed its offices and froze its bank accounts. Recently, MTN Ghana, a subsidiary of Africa's largest telecom operator, received a $773 million (GHS8,209,603,842.14) tax bill from the Ghana Revenue Authority (GRA).
For Omotayo Jimoh, a tech lawyer, tax enthusiast and associate at Templars, whenever activities of telecom firms are disrupted, such as during a tax dispute or a tax liability enforcement process, the effects are felt across all sectors of the economy. "Specifically for the tech ecosystem, efficiency in telecom services is critical on both sides of the divide. First, for start-ups to efficiently offer and maintain their product offerings, and second, for the consumers of these products, whose experiences are heavily reliant on the level and quality of their connectivity," he told TechCabal.
In Africa's emerging tech ecosystem, unavoidable tax burdens on telcos will be factored into service costs and passed on to consumers. Ultimately, arbitrary imposition of taxes and the disputes that result from them stifle growth and innovation in the continent's digital economy. In resolving tax disputes, Jimoh recommends that taxation be preceded by an analysis of the impact as well as stakeholder engagement on potential compliance issues from telecom operators to prevent potential tax disputes.
Thus, a strong and best-practice tax administration can clear a path to economic sustainability for African countries with revenue shortfalls without resorting to heavy tax burdens on the telecoms industry.
Thank you for your support throughout 2022. We've prepared a survey to help us serve you better in 2023. Please fill out the survey here.
EVENT: STATE OF TECH IN AFRICA Q4 2022
Join us on January 27, on a special edition of TechCabal Live. We'll be launching "The State of Tech report". The State Of Tech Report is our flagship report that analyses quarterly data on acquisitions, expansions, product launches, and funding in Africa's tech ecosystem.
This edition looks at 2022 in retrospect and contains interesting patterns and trends to look out for this year. At the event, we would discuss actionable insights and findings from the report with you and share our perspectives on the outlook of Africa's tech landscape.
What else is happening in tech?