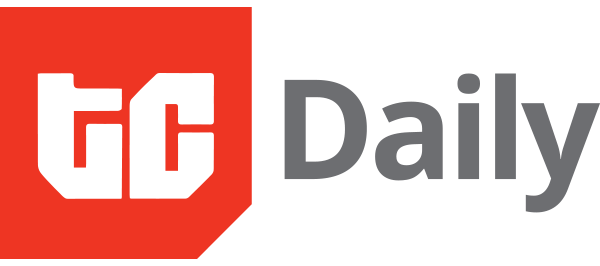 20 JANUARY, 2023

IN PARTNERSHIP WITH
TGIF 🎊
Amazon is laying off more workers.
Right before the festive season hit in 2022, the company announced it would lay off 10,000 workers across its retail, devices, and HR teams.
This week, it announced additional job cuts that will affect 8,000 more employees across the globe.
This announcement, together with Microsoft's announcement that it had begun laying off 10,000 employees marks the darkest week since the great layoffs began in 2022.
CRYPTO MARKET
Bitcoin

$21,096

+ 1.57%

Ether

$1,554

+ 1.88%

BNB

$294

+ 1.52%

Solana

$21.32

– 0.60%


Name of the coin


Price of the coin


24-hour percentage change

Source:


CoinMarketCap



* Data as of 05:10 AM WAT, Janaury 20, 2023.
TANZANIA BACKTRACKS ON RIDE-HAILING FEES
The Tanzanian transport authority is taking ride-hailing drivers several metres back.
Almost nine months after the Land and Transport Regulatory Authority (LATRA) capped commissions of ride-hailing apps like Bolt and Uber at 15%, LATRA has repealed its former policy and instituted 25% commission fees instead.
Backstory: Across Africa—in Kenya, South Africa, Tanzania and Nigeria—drivers of ride-hailing apps have protested the high commission fees of ride-hailing apps. In April 2022, Tanzania—in response to protests from its drivers—instituted a 15% cap on all commissions from ride-hailing apps.
This meant Bolt could no longer charge its 20% fee and Uber its 25% fee.
The cap quelled the drivers' requests, but it also forced ride-hailing apps like Uber to exit the country while Bolt restricted its product offerings to corporate clients only.
As they paused their services, the operators engaged the regulatory authority to fight what they termed a "non-sustainable" policy. In September, Tanzania announced that it had reached a middle ground with the operators, and shortly after, Bolt resumed full operations in Tanzania.
Now…
All the players racers are coming back.
Effective Sunday, all ride-hailing operators in Tanzania can charge commission fees up to 25%. Per TechCrunch, Uber is set to resume its operations in Tanzania.
Zoom out: In response to the new commission cap, Bolt has announced it'll review fare prices soon, but the new cap is likely to be ill-received by Tanzanian drivers. It's also likely to influence more lobbying from mobility operators in Kenya who are fighting an 18% commission cap instituted by Kenya's National Transport Safety Authority (NTSA).
SEND BY FLUTTERWAVE
Receive money from family and friends living abroad in minutes this holiday season with $end.
Visit send.flutterwave.com and do it now!
This is partner content.
KENYA TO MONITOR MOBILE MONEY
Speaking of Kenyan regulations, the East African country wants to curb tax evasion by monitoring mobile money.
Africa accounts for 70% of the world's trillion-dollar mobile money market, and Kenya is arguably Africa's biggest mobile money market with Ksh7.2 trillion ($58 billion) transaction volume from January—November 2022 alone.
Over 90% of Kenyan households use mobile money. In fact, the amount of mobile money accounts in Kenya exceeds the population of the country at 73.2 million accounts to 50.9 million people.
What does this have to do with tax evasion?
With the majority of Kenyans performing everyday transactions with mobile money, Kenya's recently-elected government is implementing new policies to help tax collection.
This week, the government released its Draft Budget Policy Statement which highlights the government's economic plans. Part of the statement reveals that revenue collection by the Kenya Revenue Authority (KRA) will be scaled up to Ksh3 trillion ($24.1 million) in the 2023/24 financial year, and Ksh4 trillion ($32.3 million) over the medium term.
To reach these goals, the KRA will link its systems with telco companies and improve tax compliance. The new policy will track compliance for Kenya's 16% VAT on sales, and 20% excise duty on transactions.
KRA will also link its systems with other sectors, including the gaming industry to ensure that Kenyans pay tax on goods and services they employ.
Zoom out: News of the new tax policy has received widespread criticism across social media with many expressing concern for the country's low-income earners.
BINANCE PLANS TO PROVIDE WEB3 TO RURAL SA WOMEN
The world's largest crypto exchange Binance, through its charity arm Binance Charity, will partner with Women in Tech to provide Web3 vocational training for 2,800 women in rural communities in South Africa.
The training will focus on a large variety of Web3 including coding, blockchain application, cryptocurrency, decentralisation, NFT, Metaverse, fan token, and trading.
Building on momentum
According to Helen Hai, head of Binance Charity, the response to their Web3 education projects has been unprecedented, showing the keen appetite of so many people to learn about blockchain, De-Fi, NFTs, coding and more.
"We're seeing interest from a diverse range of people, including a great ratio of women, which is something I feel particularly passionate about. With so many more education initiatives with amazing partners in the pipeline, we've never been more excited to build a more inclusive Web3 world," she added.
Zoom out: Binance Charity is running other training initiatives in Nigeria, Ukraine, Brazil, Senegal and more countries. There are questions on how or if the trainees will use the knowledge. What can people in rural communities do with Web3 when even white collar and other persons living in urbanised areas don't use it or know about it yet?
GROW WITH PAYSTACK
Build programmable, in-person payment experiences with Paystack Terminal.
This is partner content.
TC INSIGHTS: FUNDING TRACKER
This week Carry1st, a South-African based gaming company, raised $27 million in an undisclosed round from Bitkraft Ventures and a16z.
Here are the other deals this week:
Kenyan fintech company Kwara raised $3 million in seed funding from backers DOB Equity, Globivest, One Day Yes, Base Capital, and Mikko Salovaara.
AgroEknor, a Nigerian food and agricultural company, raised an undisclosed amount in funding from Aruwa Capital.
Ethiopia-based Pan-African talent marketplace Gebeya received an undisclosed amount in pre-Series A funding from Inclusion Japan.
That's it for this week!
Follow us on Twitter, Instagram, and LinkedIn for more funding announcements.
EVENT: ENHANCING ENGINEERING DESIGN AND INNOVATION FOR TRANSFORMATIVE DEVELOPMENT
Today by 4PM WAT, Alliance QED will host a webinar to present engineering design and innovation as the growth catalyst for the future of Africa.
The webinar will highlight the potential for a full transformative turnaround in manufacturing and infrastructural development in Africa despite the myriad challenges.
Speakers include VP/GM of Raytheon Technologies Dele Awofala, Nobellum CEO and founder Melisa Ellis, MD Kawai Technologies Otunba Akinbo Akin-Olugbade, and president of the African Automotive Designers Association, Jonathan Kasumba.
If you're interested in learning how CAD-CAE-CAM can be widely adopted and utilised to spur development and provide solutions, register here.
What else is happening in tech?