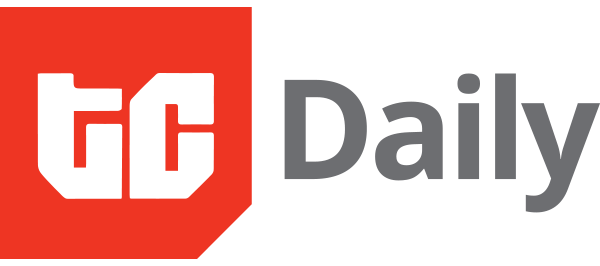 26 MAY, 2023

IN PARTNERSHIP WITH
TGIF 🎉
It's the final day of our survey.
This means it's your final chance to win $50 for speaking your mind. Go ahead, take three minutes and judge TC Daily by filling this form.
NIGERIA'S ICT SECTOR WAXES STRONG IN Q1
Nigeria's Information and Communications Technology (ICT) sector, in Q1 2023, contributed ₦3.1 trillion ($6.7billion) to the country's GDP, accounting for 17.47% of the country's total GDP.
The National Bureau of Statistics (NBS) disclosed this in the Q1 GDP statistics of 2023.Per the NBS, this is a substantial rise from the 16.2% ($6.2 billion) recorded in Q1 of 2022.
The NBS defines the ICT sector as encompassing four activities: telecommunications and information services; publishing; motion picture; sound recording; music production; and broadcasting.
Telecom leads: Compared to Q1 of the previous year, the telecommunications sub-sector demonstrated growth of 10.32%, contributing 14.13% to the GDP in real terms. Broadcasting emerged as the ICT sector's closest sub-sector in terms of contribution, adding 1.98% to the overall sector's performance.
A remarkable growth in nominal terms: Between January and March 2023, the ICT sector made significant strides in its contribution to the total nominal GDP, reaching 13.23%.
This surpassed the rates of 10.55% recorded in the same quarter of 2022 and 10.42% in the preceding quarter, indicating a positive growth trend for the sector. Moreover, the sector displayed impressive growth in nominal terms, reaching 41.84% in the quarter under review. This represents a remarkable increase of 21.30% points compared to the rate of 20.54% in the same quarter of 2022. Additionally, it outperformed the growth rate of the preceding quarter by 20.43% points, signifying a significant acceleration in the sector's overall performance.
Looks like tech is indeed the new oil.
MONIEPOINT RANKED 2ND FASTEST-GROWING AFRICAN COMPANY
Moniepoint is Africa's second-fastest growing company, as shown in FTs latest report. We also processed 1 billion transactions worth $43 billion in Q1 alone. Read all about it here.
This is partner content.
BASIGO UNVEILS NEW ELECTRIC BUS CHARGING STATION IN KENYA
BasiGo Company and Kenya Power have launched Kenya's first public electric bus charging station.
Located in Nairobi's Buruburu area, the charging station currently has the capacity to charge six buses simultaneously. There are, however, plans to upgrade the station by the end of the year, allowing it to accommodate up to 25 vehicles at once.
Electrifying mobility: With the introduction of this new station, BasiGo expands its charging infrastructure and now operates three stations. These stations have the capability to charge over 20 electric buses, replacing the consumption of 20,000 litres per year of imported diesel with 50 MWh of clean, renewable electricity generated locally in Kenya, supporting the growth of the electric vehicle (EV) industry while promoting sustainable transportation.
The facility is the first one linked to the nation's e-mobility tariff approved by the Energy & Petroleum Regulatory Authority (EPRA) in 2023. The e-mobility tariff provides low-cost power for electric vehicle charging during nighttime hours when Kenya has a surplus of renewable energy supply.
Future plans: By the end of 2023, BasiGo aims to open its charging stations for public use, allowing electric cars and trucks to be charged conveniently. Additionally, BasiGo plans to expand its charging infrastructure across Nairobi and eventually throughout the entire country, establishing a network of accessible charging stations. These initiatives are part of BasiGo's broader objective to facilitate the deployment of 1,000 electric buses to bus operators in Nairobi within the next three years.
TC INSIGHTS: FUNDING TRACKER
This week, South African digital banking platform, Tymebank, raised $77.8 million in a pre-series C funding round. The round was led by Norrsken22 and Blue Earth Capital, with participation from Tencent.
Here are the other deals this week:
Egypt-based health-tech company Dawi Clinics closed $8 million in an undisclosed funding round; the round was led by Al Ahly Capital Holding (ACH) with participation from Egyptian-American Enterprise Fund (EAEF).
Kunda Kids, a Nigerian media publishing company and creative studio, raised $700k in the pre-seed funding round. The round was led by Zrosk Investment Management with participation from Voltron Capital, Argentil Capital, HoaQ, and Kaleo Ventures. Angel investors, including Abi Ajayi, Chiamaka Ezenwa, Adetayo Bamiduro of MAX, and Benjamin Fernandes, CEO of Nala Money, also participated.
South African edutech company, Play Sense, raised an undisclosed amount in pre-seed funding from Grindstone Ventures.
That's it for this week!
Follow us on Twitter, Instagram, and LinkedIn for more funding announcements. You can also visit DealFlow, our real-time funding tracker.
EXPERIENCE VIVA TECHNOLOGY
Book your pass to Europe's biggest Startup and Business event here.
This is partner content.
THE WORLD WIDE WEB3
Bitcoin

$26,451

+ 0.26%

Ether

$1,806

+ 0.26%

BNB

$304

– 0.39%

Cardano

$0.35

– 1.83%


Name of the coin


Price of the coin


24-hour percentage change

Source:


CoinMarketCap



* Data as of 23:30 PM WAT, May 25, 2023.
Crypto firms operating in South Africa, in five days, will have to apply for a licence or risk heavy fines. In November 2020, South Africa's Financial Sector Conduct Authority (FSCA) proposed crypto should be treated like financial products, and that firms offering crypto-related services must apply for a licence. The proposal was turned into legislation in October 2022, and the window for application is set to open on June 1.
Brazil is drawing closer to launching its CBDC. CoinDesk reports that the country, yesterday, announced that it had selected 14 institutions, including Microsoft and Visa, to participate in the pilot of the digital real, the country's central bank digital currency (CBDC).
EVENT: WHAT TECH NEEDS FROM NIGERIA'S DIGITAL ECONOMY LEADERS
Join us this evening at 6 PM (WAT) as we discuss with key stakeholders the roadmap for the growth of Nigeria's Tech ecosystem! We'd be exploring what's expected of the incoming government and how they can facilitate a thriving tech industry.
Our Speakers include:
Oluwatomi Solanke – Founder and CEO of Trove Finance
Adewale Yusuf – CEO of AltSchool Africa
Hakeem Onasanya – Head, Startups (Lagos Innovates) at LSETF
Oswald Osaretin Guobadia – Senior Special Assistant on Digital Transformation at the Office of the President of the Federal Republic of Nigeria
To join in, set a reminder here
OPPORTUNITIES

What else is happening in tech?

SHARE THIS NEWSLETTER ONLINE
Written by – Mariam Muhammad & Ephraim Modise
Edited by – Timi Odueso & Kelechi Njoku
Want more of TechCabal? Sign up for our insightful newsletters on the business and economy of tech in Africa.
P:S If you're often missing TC Daily in your inbox, check your Promotions folder and move any edition of TC Daily from "Promotions" to your "Main" or "Primary" folder and TC Daily will always come to you.