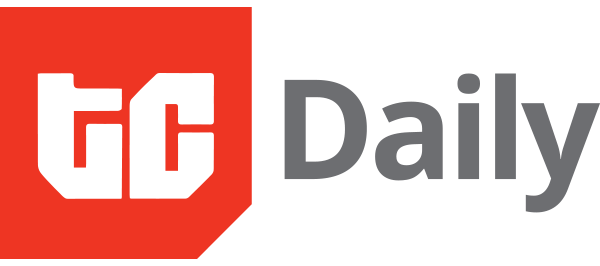 24 MAY, 2023

IN PARTNERSHIP WITH
Happy pre-Salary day ☀️
Season 2 of My Startup in 60 Seconds is live. In the first episode, Duke Ekezie talks about how Kippa Africa is providing a software management business tool for businesses.
Kippa currently serves over 500,000 businesses across Africa. Watch Duke tell us about his Startup in 60 Seconds.
TYMEBANK RAISES $77.8 MILLION

Tymebank, a South African digital banking platform, has raised $77.8 million in a pre-Series C round led by Norrsken22, an African-focused growth stage fund.
This brings the total amount the startup has raised to over $260 million. The announcement also came with a bump in the number of users; Tymebank says it now has over 7 million users in South Africa alone.
A South African-ish fintech: Despite its strong presence in South Africa, TymeBank is not a homegrown financial institution.
It belongs to the Tyme Group, a collection of companies headquartered in Singapore that specialize in developing and managing digital banks for emerging markets. In South Africa, TymeBank operates under the Tyme brand, while in the Philippines, its first venture in Asia, it goes by the name GoTyme. A strategic partnership with the Gokongwei Group facilitated the fintech's successful launch in October of last year, marking its expansion into Asia
Expansions' o clock: Tyme intends to use its latest capital to expand into other markets in Southeast Asia. The fintech will also be doubling down on its operations in South Africa and the Philippines. Already, TymeBank claims to be recording a revenue run rate of over $100 million annually while acquiring 300,000 new customers monthly.
MONIEPOINT RANKED 2ND FASTEST-GROWING AFRICAN COMPANY
Moniepoint is Africa's second-fastest growing company, as shown in FTs latest report. We also processed 1 billion transactions worth $43 billion in Q1 alone. Read all about it here.
This is partner content.
A LOAD-SHEDDING-PROOF ELECTRIC CAR IS COMING TO SA
The BYD Atto 3
Chinese automotive company, Build Your Dreams (BYD), also known as "China's Tesla", will be launching its compact electric crossover—the BYD Atto 3—in South Africa soon.
According to MyBroadband, a launch event is slated for the end of June.
(WARNING: car nerd stuff ahead): The car features a single front-wheel-drive electric motor that produces a peak output of 150kW and 310Nm torque, enabling acceleration from 0-100km/h in 7.3 seconds.
For context, that is as quick as the 2013 Land Rover Range Rover Sport!
The Atto 3 gets a 50kWh battery on the standard range model, while an extended range variant features a 60kWh pack. Both of these support DC fast charging at up to 150kW and AC charging at up to 11kW. The former can take the larger of the two batteries from 30% to 80% in around 29 minutes or 0–100% in roughly 80 minutes.
Popular motoring show Top Gear has given the Atto 3 a 7/10 rating, applauding its decent driving experience, equipment, and refined and spacious cabin.
Zoom out: Ironically, for a country currently going through a power crisis, electric vehicle sales have been soaring in South Africa. According to the latest sales figures published by the National Association of Automobile Manufacturers of South Africa (Naamsa), electric vehicles saw an increase of 18.8% in Q1 2023, compared to the same period in 2022.
FUNDRAISING, EXPANSION AND EXIT
Endeavor Nigeria Entrepreneurs and co-founders of Daystar Power, Jasper Graf von Hardenberg and Christian Wessels have built a successful business that Royal Dutch Shell acquired.
On Thursday, May 25 at 1:00 pm WAT, Jasper will provide valuable insights for entrepreneurs in the Journey To Scale webinar.
This is partner content.
ZOHO OPENS PHYSICAL OFFICE IN KENYA
Zoho Corporation, an Indian technology company, unveiled its Kenyan office in an event held today in Nairobi.
Back in March, the new office was commissioned when things were going pretty great. The company reported a 48% boost in revenue and significant growth in the number of employees.
Zoho teamed up with the Institute for Small Business Initiatives (ISBI) to digitalise the operations of the local SMEs by empowering them with the latest enterprise technology.
As a part of the collaboration, all SMEs associated with ISBI will be given special access to Zoho One, an all-in-one powerhouse packed with more than 50 business applications, including CRM, finance, HR, project management, collaboration, marketing, and sales.
This allows SMEs the opportunity to easily move their operations online, automate processes, and efficiently manage everything from a single platform. SMEs in Nairobi will also receive valuable technical support and product training to make the most of this partnership and maximise its benefits.
A Kenyan first: This will be the company's first office in Kenya and seventh in the Middle East and Africa region. However, unlike local offices of other global tech companies, the primary focus of the Zoho facility will not involve product development. Instead, it will serve as a dedicated training centre offering local support to businesses using Zoho products.
GOOGLE'S FLOOD ALERT EXPANDS IN AFRICA
Google has announced that its Flood Hub platform has expanded to 80 countries worldwide, including eight more countries in Africa.
This expansion brings the total number Google will be able to send flood alerts in Africa to 23. With the recent update, the Flood Hub platform now provides forecasts up to a week in advance, benefitting a population of 460 million people globally.
The expansion is part of an effort to use artificial intelligence to address the severe effects of floods and provide crucial support to vulnerable communities. Prior to this expansion, the Flood Hub platform was already accessible in various African countries such as Angola, Cameroon, Chad, and 15 others. Now, with the recent expansion, it covers an additional 60 countries.
The new countries: Among the newly included countries are Burundi, Eswatini, Guinea Bissau, Lesotho, Madagascar, Rwanda, Senegal, and Zimbabwe.
Google is also taking steps to improve flood preparedness by expanding flood alerts through Search and Maps notifications. This means that people will have easy access to important and timely flood information.
THE WORLD WIDE WEB3
Bitcoin

$26,819

– 2.23%

Ether

$1,826

– 1.78%

BNB

$309

– 1.76%

Cardano

$0.36

– 1.95%


Name of the coin


Price of the coin


24-hour percentage change

Source:


CoinMarketCap



* Data as of 06:15 AM WAT, May 24, 2023.
EXPERIENCE VIVA TECHNOLOGY
Book your pass to Europe's biggest Startup and Business event here.
This is partner content.
EVENT: THE MOONSHOT CONFERENCE
This is Moonshot by TechCabal.
MoonShot is a conference that will bring together Africa's tech ecosystem to network, collaborate, share insights and celebrate innovation on the continent.
Click here to join the waiting list to get more news and updates about this conference.
OPPORTUNITIES

What else is happening in tech?

SHARE THIS NEWSLETTER ONLINE
Written by – Mariam Muhammad, Caleb Nnamani, Ephraim Modise & Hannatu Asheloge
Edited by – Timi Odueso & Kelechi Njoku
Want more of TechCabal? Sign up for our insightful newsletters on the business and economy of tech in Africa.
P:S If you're often missing TC Daily in your inbox, check your Promotions folder and move any edition of TC Daily from "Promotions" to your "Main" or "Primary" folder and TC Daily will always come to you.