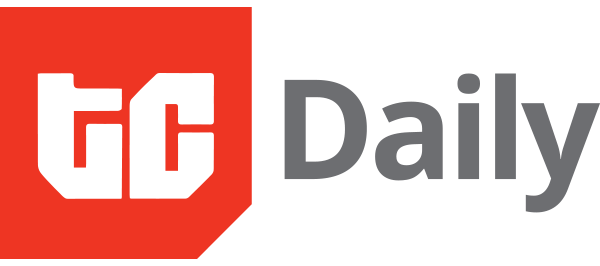 10 NOVEMBER, 2022

IN PARTNERSHIP WITH
Happy pre-Friday 🌞
Twitter is doing some dumb things.
Don't believe us? Take it from CEO and owner, Elon Musk, who tweeted: "Please note that Twitter will do lots of dumb things in coming months. We will keep what works & change what doesn't."
This week, one of those things reared its head in the form of a new verification system.
Previously, if you wanted to get the blue checkmark on Twitter, you had to apply and prove your existence and notability. But Musk changed all that.
The billionaire stated that all anyone had to do to get verified was join Twitter's $7.99/month premium subscription, Twitter Blue.
Basically, for $7.99 a month, you could be anyone you want on Twitter. People pointed this flaw out and Musk and the Twitter team came up with a not-so-wise solution: two verified checks.
Subscribers to Twitter Blue would get the original blue checkmark, while legitimate accounts would get grey badges titled "Official".
The new system started rolling out yesterday, but it didn't last long. Musk killed the feature hours after the roll-out—literally.
The good news is that we can expect more fun improv classes from Musk on how to look busy. The bad news? We're the guinea pigs!
CRYPTO MARKET
Bitcoin

$16,788

– 9.24%

Ether

$1,187

– 11.39%

BNB

$284

– 11.46%

Solana

$14.34

– 40.66%

Cardano

$0.34

– 7.32%


Name of the coin


Price of the coin


24-hour percentage change

Source:


CoinMarketCap



* Data as of 20:05 PM WAT, November 9, 2022.
SEND BY FLUTTERWAVE
Don't just send money, send money fast. Send and receive money directly to mobile wallets, bank accounts, Barter or through cash pickup with $end.
Visit send.flutterwave.com and do it now!
This is partner content.
SENDY RECEIVES FRESH FUNDING
Months after laying off 28% of its workforce—about 84 people—Kenya-based fulfilment startup has received fresh funding.
The startup received undisclosed funding from MOL PLUS, the venture capital arm of Japanese transport company Mitsui O.S.K. Lines, Ltd. (MOL).
The funding, which appears to be a bail-out fund, is expected to keep things steady at Sendy as the logistics startup figures out its next act. The funding negotiations with MOL PLUS appear to have coincided with Sendy's aggressive cost-cutting over the last three months.
Other than two rounds of layoffs between August and October, Sendy also shut down the last of its B2C offerings, and became a full B2B company in September. A month later, it shut down Sendy Supply, one of its core products. At the time, CEO and co-founder Mesh Alloys attributed the changes to the "current realities impacting tech companies globally".
Now, the startup has received more fuel for what is hopefully a fresh-er start.
"We believe our financial and operational partnership with MOL PLUS and MOL Logistics will drive a huge impact not only for the growth of Sendy and its fulfilment network but also for the merchants we serve as we continue to offer more value add and solutions to help them grow and trade more," Mesh Alloys said.
MOL PLUS joins existing Sendy investors such as Atlantica Ventures and Toyota Tsusho Corporation to help scale fulfilment services in Kenya, Uganda, Nigeria, and Cote d'Ivoire.
META LAYS OFF MORE THAN 11,000 EMPLOYEES

Image source: India Today
Meta has cut about 13% of its roughly 87,314-person staff.
In a letter to employees, CEO Mark Zuckerberg also announced that Meta will extend the hiring freeze, which it announced in September, to March 2023 and cut discretionary spending.
Man proposes, the market disposes
While relieving 11,000 Meta employees of their responsibilities at the company, CEO Mark Zuckerberg took responsibility for the tragedy and blamed his lapse in judgement for the tragic situation.
Meta's revenue spiked during the pandemic due to increased e-commerce activities. Expecting the profits to continue on that trajectory, Zuckerberg significantly increased spending—he invested heavily in metaverse products, increased its workforce, and extended its expensive employee perks to its increasing employees.
Things didn't turn out as expected, hence the deep job cut. This layoff follows a 50% slide in quarterly profits and its second consecutive sales decline, which it reported last month. After the announcement that Meta would be shedding some weight, Meta's stock price, which had been plummeting, increased by 5% in premarket trading.
Who's getting laid off and who isn't?
Meta's layoffs were made across departments and regions, but the biggest cuts were made in the recruiting and business teams. Considering how Twitter discriminately laid off its Africa-focused team without severance, it is very likely that such regional teams or offices in Africa will be affected by Meta's job cut.
SELL MORE WITH PAYSTACK
Increase your online sales with a Paystack Storefront – a free, beautiful seller page that helps you bring creative ideas to life.
👉🏾 Learn more at paystack.com/storefront.
This is partner content.
UGANDA TO PRINT 3D HUMAN TISSUE IN SPACE

Edgar Mujuni, Bonny Omara, and Derrick Tebusweke, developers of the PearlAfricaSat-1
Uganda has gone into space, and it plans to create human organs there.
On Monday, the East African country successfully launched its first-ever satellite—a cube-type satellite named PearlAfricaSat-1—into international space. It was constructed by a team of three Ugandan and Japanese engineers under a multinational satellite design programme. The satellite was launched at NASA's Wallops space flight facility on Wallops Island, Virginia, US but will be operated from Uganda.
Uganda's plan for its satellite
Uganda will be using its new satellite to get more accurate data on weather forecasting, mineral mapping, agri-monitoring, and border security, and to conduct health-tech experiments in space. The health-tech experiments top the list in order of importance to Uganda. The country plans to take advantage of the weightlessness in space to perform advanced 3D biological printing of human tissue.
We can print tissues in space?
There are 3D bioprinters like the BioFabrication Facility (BFF) that use "bio-inks" based on human cells to grow body tissues such as skin, bone, and cartilage. On earth, it is hard to print complex organ structures, but in space, it is easy due to microgravity (weightlessness). The satellite carries an upgraded 3D bioprinter, the BFF, as one of its payloads into space. The weightlessness will create the right environment for the 3D bioprinter to print complex organ structures without requiring scaffolding to support complex tissue shapes.
Uganda is doing this to save thousands of patients from dying from organ failure, as is the case now in the country. The country has committed $2.2 million to research and development of space exploration.
Asides from Uganda, 13 African countries like Egypt, South Africa, Algeria, Nigeria, Ghana, and Kenya have also launched satellites into space. There are also 125 new satellites being lined up for development by 2025 by 23 African countries. It is projected that Africa's space market will be valued at over $10 billion in 2024.
EVENT: FIDELITY INTERNATIONAL TRADE AND CREATIVE CONNECT
Fidelity Bank is hosting the maiden edition of the Fidelity International Trade and Creative Connect (FITCC). The event is set to hold between Tuesday, 15, and Wednesday, 16 November 2022 in London, United Kingdom.
FITCC will host leading businesses, entrepreneurs, investors, and regulators operating in the fintech sectors in Nigeria, the United Kingdom, and the wider European market, to promote Nigeria's Non-Oil Exports and facilitate networks via partnerships, co-creation opportunities, and foreign direct investments.
Interested businesses and participants can register for the conference at www.fidelitybank.ng/fitcc.
OPPORTUNITIES

What else is happening in tech?

Written by – Timi Odueso & Ngozi Chukwu
Edited by – Kelechi Njoku
Want more of TechCabal? Sign up for our insightful newsletters on the business and economy of tech in Africa.
TC Weekender : weekly roundup of the most important tech news out of Africa.
Entering Tech: tech career insights and opportunities in your inbox every Wednesday at 12 PM WAT.