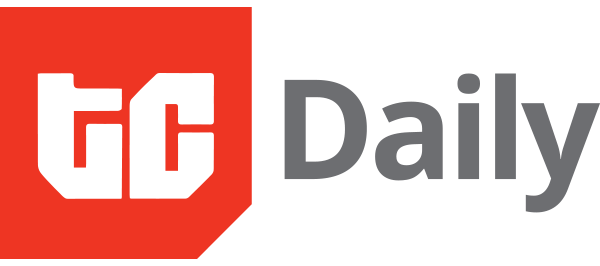 19 MAY, 2023

IN PARTNERSHIP WITH
TGIF ☀️
In Nigeria, MTN has begun implementing the uniform USSD codes effected by the country's telecoms bulldog last month.
Now, instead of dialling *556# for airtime balance or *131# for data, MTN users can now dial *310# and *312# respectively.
It's expected that other telecoms in the country will implement the same USSD code in coming weeks.
MONTANA BANS TIKTOK
Montana has become the first US state to ban TikTok. Yesterday, Governor Greg Gianforte signed a bill banning the social media platform in the state. The bill will become effective by January 2023.
The bill referred to as SB 419, restricts TikTok from operating within Montana's jurisdiction and requires mobile app stores to make the app unavailable to residents of the state.
Governor Gianforte also shared screenshots of the directive he issued to Montana's Chief Information Officer, instructing the ban of the platform.
According to the law, users of TikTok will not face penalties. However, app store operators and TikTok itself may be subject to fines of $10,000 per violation per day.
A new precedent: The passage of this controversial law represents the strongest effort by a state government to restrict TikTok based on security concerns. While there is no established legal precedent for a ban like this targeting TikTok, it is highly likely that the ban will face immediate legal challenges.
ICYMI: Earlier this year TikTok CEO Shou Chew appeared before US Congress to defend his social media platform against allegations that it has deep ties to the Chinese government, as well as spying on US citizens and harvesting their data for potentially nefarious ends.
Although TikTok hasn't said it will sue, it calls the rule an "egregious government overreach" and said that it would fight it.
MONIEPOINT RANKED 2ND FASTEST-GROWING AFRICAN COMPANY
Moniepoint is Africa's second-fastest growing company, as shown in FTs latest report. We also processed 1 billion transactions worth $43 billion in Q1 alone. Read all about it here.
This is partner content.
SA WARNS CITIZENS AGAINST MILO DESIGNS
Another day, another online scam in southern Africa. After receiving numerous complaints from customers, SA's National Consumer Commission (NCC) is warning South Africans to not make use of Milo Designs when purchasing furniture online.
This comes after Botswana victims also lost millions of pulas through a supposed "investment" scheme into a company called Ecoplexus.
The modus operandi
Milo Designs claims to sell furniture via its social media channels, but following several complaints from customers, an investigation from the NCC asserts that the company is in fact operating as a scam.
"Upon investigating their conduct, the Commission's preliminary assessment indicates that the operators of this scam, LM Kotze and MC Wood, are not cooperating with the Commission [and] both LM Kotze and MC Wood have no intention of delivering the goods or refunding the consumers," the NCC's Thezi Mabuza.
Zoom out: According to Interpol's Online Scams report, Africa loses over $500 million of its GDP per annum to online scams such as email scams, romance fraud, social media scams, malware attacks, and so on.
AFRICA DATA CENTRES EXPANDS TO GHANA
Africa Data Centres has revealed its plans to commence construction on recently acquired land in Accra, Ghana's central business district.
Designed with an initial capacity of 10 MW, expandable up to 30 MW based on demand, the upcoming facility will be the largest in West Africa, excluding Nigeria, to date. The company aims to complete the first phase of construction within a 12-month timeframe.
Africa Data Centres' continental expansion strategy encompasses 10 of Africa's key economic hubs, including South Africa, Zambia, Kenya, Rwanda, Egypt, Morocco, Senegal, Ivory Coast, Angola, and now, Accra in Ghana. The newly announced facility in Accra is a part of this expansive plan.
This unrivalled expansion, partly funded by the United States government's US International Development Finance Corporation (DFC), is a significant initiative to accelerate private sector-led digital infrastructure and services in Africa.
ICYMI: In January this year, Africa Data Centres also broke ground on an additional data centre facility in Nairobi. The new build will see the existing facility on the adjacent piece of land expanded up to an extra 15MW of IT load.
ATTEND FINTECH WEEK LONDON
Fintech Week London 2023 is a five-day event that runs from June 19 to June 23, 2023, with a two-day flagship conference on June 19 and 20.
Tickets are now on sale and you can get 15% off when you register your spot here with the code: TechCabal2315.
This is partner content.
TC INSIGHTS: FUNDING TRACKER
This week, Kenya-based fintech company M-KOPA raised $250 million in debt and equity funding. The round was led by the Japanese-based trading house Sumitomo Corporation. Other participating investors include Standard Bank, International Finance Corporation (IFC), FMO, BII, Lion's Head Global Partners, Mirova SunFunder (fund management), and Nithio.
Here are the other deals this week:
That's it for this week!
Follow us on Twitter, Instagram, and LinkedIn for more funding announcements. You can also visit DealFlow, our real-time funding tracker.
THE WORLD WIDE WEB3
Bitcoin

$26,856

– 1.68%

Ether

$1,803

– 1.13%

BNB

$309

– 1.15%

Cardano

$0.37

– 1.87%


Name of the coin


Price of the coin


24-hour percentage change

Source:


CoinMarketCap



* Data as of 06:10 AM WAT, May 19, 2023.
The Pakistani government has reinforced its ban against cryptocurrencies. CoinDesk reports that the country's minister of finance, on Wednesday, reiterated that the country would never legalise crypto even amidst its devaluing currency and political issues.
The former chief financial officer of a Seattle-based startup has been indicted for fraud in the US. CoinTelegraph reports that Nevin Shetty is facing charges for allegedly diverting approximately $35 million from the startup's coffers to a cryptocurrency platform under his personal control.
EXPERIENCE VIVA TECHNOLOGY
Book your pass to Europe's biggest Startup and Business event here.
This is partner content.
EVENT: THE LAGOS STARTUP EXPO
Techpoint Africa is set to host The Lagos Startup Expo (LSE), a premier event for Nigerian and international entrepreneurs, investors, and tech enthusiasts.
Join Techpoint on May 20, 2023, to network with top startups, see innovative products and learn about the latest industry trends.
LSE will also feature a masterclass session led by Odun Eweniyi, COO at PiggyVest, Olu Oyinsan, Managing Partner at Oui Capital, and Oshone Anavhe, VP of Operations at ThriveAgric.
What else is happening in tech?

SHARE THIS NEWSLETTER ONLINE
Written by – Ephraim Modise & Mariam Muhammad
Edited by – Kelechi Njoku
Want more of TechCabal? Sign up for our insightful newsletters on the business and economy of tech in Africa.
P:S If you're often missing TC Daily in your inbox, check your Promotions folder and move any edition of TC Daily from "Promotions" to your "Main" or "Primary" folder and TC Daily will always come to you.