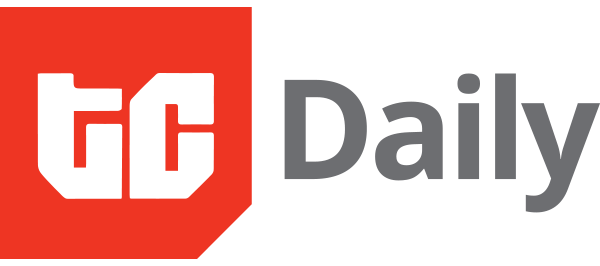 17 MAY, 2023

IN PARTNERSHIP WITH
Good morning ☀️
Here's a reminder that, unlike Elon Musk and many African governments, we're open to judgement.
And we'll even reward you for it!
Take a couple of minutes, fill our survey, tell us what you like, love and dislike about TC Daily, and you could win a $50 gift card.
ZIMBABWE'S FIRST DIGITAL CURRENCY SALE IS A SUCCESS
Zimbabwe took a leap of faith and landed right on its feet!
The Reserve Bank of Zimbabwe's first gold-backed digital currency sale has been a success.
Zimbabwe has sold 14 billion Zimbabwean dollars' worth of gold-backed digital tokens—worth around $39 million, per Coin Telegraph.
Sidebar: Zimbabwe did this to save its currency (the Zimbabwean dollar) from going down the drain against the US dollar. The country has employed several economic tactics, including the introduction of a digital currency backed by real gold. The IMF gave a warning shot, saying it could backfire and deplete their gold reserves alongside their currency, but the country went ahead to introduce the first crypto tokens in April. The tokens, backed by 139.57 kilograms of gold, were on sale from May 8 to May 12, and guess what? Zimbabwe received 135 applications, adding up to Z$14.07 billion, to grab a piece of the glittering action. And now, the first sale is making headlines as a success story.
Interesting right? The tokens were available for purchase at a starting price of $10 for individuals and $5,000 for corporations and other entities. These tokens come with a minimum vesting period of 180 days and can be stored in e-gold wallets or on e-gold cards. According to reports, the official exchange rate of the Zimbabwean dollar to the American dollar stands at Z$362 per American dollar. However, on the street, the Zimbabwean dollar is trading significantly higher, resulting in the stash being approximately valued at $38.9 million.
Another round. The country is organising another series of digital token sales and has asked for applications to be submitted this week. The settlement of these applications is expected to take place by May 18.
MONIEPOINT RANKED 2ND FASTEST-GROWING AFRICAN COMPANY
Moniepoint is Africa's second-fastest growing company, as shown in FTs latest report. We also processed 1 billion transactions worth $43 billion in Q1 alone. Read all about it here.
This is partner content.
MTN TO CONNECT AFRICA WITH FIBRE IN $320 MILLION DEAL
MTN wants to be everywhere we go in Africa.
Its brand, Bayobab, partnered with Africa50, an infrastructure development fund, to create Project East2West. This project aims to build a fibre-optic cable network that will connect the eastern and western shores of Africa.
The partnership plans to invest R6 billion ($320 million) to connect 10 African countries between 2023 and 2025.
In a statement, MTN said it will start building the East2West link by Q4 2023, and the project will add about 20,000km of new cable and interconnect over 100,000km of fibre.
ICYMI: On Monday, MTN announced that its wholesale services unit, MTN GlobalConnect, has been renamed to Bayobab.
In a statement, the Johannesburg-headquartered telecommunications firm notes that this investment is within MTN's previously announced Ambition 2025 plans and will contribute to Bayobab reaching the group's target of having 135,000km of proprietary fibre over the coming three years.
MTN's recent venture involved building a sub-sea cable that connected South Africa's Cape Town to Europe and the Middle East. This deal is in line with the telecoms' efforts to enhance connectivity among African countries.
The new MTN pipes will be constructed in three phases and run through countries including Kenya, Nigeria and Congo.
Once the final stage is completed in 2025, the fibre will greatly enhance services like video streaming and cloud computing by significantly increasing their speed and efficiency.
ATTEND FINTECH WEEK LONDON
Fintech Week London 2023 is a five-day event that runs from June 19 to June 23, 2023, with a two-day flagship conference on June 19 and 20.
Tickets are now on sale and you can get 15% off when you register your spot here with the code: TechCabal2315.
This is partner content.
NESTCOIN'S GAMING PLATFORM MVM FINDS ITS FEET
Image source: Ifeoluwa Awowoye (Nestcoin)
Nestcoin is stepping up its game, and also stepping out of it.
The crypto venture studio announced that it is separating from its gaming project, Metaverse Magna (MVM), to make it a standalone entity. MVM, now on its own two feet, is introducing a brand-new platform called Hyper—a social gaming and e-sports tournament platform that lets users compete against each other.
You can tell, by the name, that Nestcoin is still hyper about the future of Web3 despite the significant blow that the FTX crash dealt the business.
A little more about Hyper. Hyper is a P2E platform, just like MVM was when it started out, and like MVM, it will enable gamers to earn bragging rights or money from a fun activity.
Per Mariblock, Hyper offers a library of high-quality games and an ad-free gaming experience.
Is this something Africans want? Investors think so. Last September, MVM was reportedly valued at $30 million, and its parent company, Nestcoin, raised $3.2 million for it in a seed token sale. Well, of course, bigger gaming projects like Axie Infinity and Decentraland, which also received investments, have recently witnessed their market values take a nosedive. However, MVM believes it will have a different fate as it understands the mistakes that those projects made.
What mistakes? The CEO of MVM, Yemi Johnson, said the developers who built those projects didn't know that players would rather cash out the money they earned on the platform to use it in real life than use it as in-game currency. Wow, shocking, isn't it? MVM says it understands the pulse of its players and is entering the market not just as a source of fun and enjoyment but also for Africans who, going by the high unemployment rate, need to earn a living.
MIVA SECURES E-LEARNING LICENCE FROM NUC
Image source:Ifeoluwa Awowoye (Nestcoin)
Yesterday, Sim Shagaya, CEO and founder of the uLesson Group, announced on Twitter that Miva Open University has been granted an Open Distance eLearning Licence by Nigeria's Federal Executive Council.
What is Miva? Miva is the tertiary education arm of Nigeria-based edutech, uLesson, which offers distance e-learning opportunities to Africans.
uLesson was founded by Sim Shagaya in 2019. The edutech company has been providing K-12—kindergarten through 12th grade—online education across Africa for four years, through smartphone-compatible technology, delivering curriculum-relevant content and ensuring learners can access the product without worrying about internet constraints and expenses.
Now, the company has expanded its services to include tertiary education. To achieve this goal, uLesson launched Miva Open University, an e-learning institution to cater to students across Africa.
According to Shagaya, the university "will begin by offering degrees in computer science, software engineering, accounting, economics, business management, public policy & administration, data Science and cybersecurity. Shagaya also added that it would also "expand rapidly into other degree areas including nursing and law".
This is in line with uLesson's plan to expand beyond K-12 into providing open-distance tertiary education. "Our mission is to provide accessible, high-quality education that helps our students succeed in the digital marketplace," Shagaya said.
Miva Open University's launch in 2023 comes four years after the commencement of uLesson's operations in 2019.
THE WORLD WIDE WEB3
Bitcoin

$27,007

– 0.36%

Ether

$1,820

+ 0.46%

BNB

$311

– 0.18%

Cardano

$0.37

+ 0.43%


Name of the coin


Price of the coin


24-hour percentage change

Source:


CoinMarketCap



* Data as of 06:40 AM WAT, May 17, 2023.
EXPERIENCE VIVA TECHNOLOGY
Book your pass to Europe's biggest Startup and Business event here.
This is partner content.
OPPORUNITIES

The SaaS Accelerator Program: Africa 2023 has opened applications for its accelerator programme to enable early startups in Africa to receive funding. Selected startups will receive up to $70,000 in funding. Apply by September 7.
Wise Guys SaaS Accelerator Program is looking to help SaaS startups level up through tailored guidance and support from world-class mentors and experts. Apply before September 7.
What else is happening in tech?

SHARE THIS NEWSLETTER ONLINE
Written by – Ngozi Chukwu, Ephraim Modise & Mariam Muhammad
Edited by – Kelechi Njoku
Want more of TechCabal? Sign up for our insightful newsletters on the business and economy of tech in Africa.
P:S If you're often missing TC Daily in your inbox, check your Promotions folder and move any edition of TC Daily from "Promotions" to your "Main" or "Primary" folder and TC Daily will always come to you.